Go ahead and exhale if you'd like. The Dolphins won a game Sunday they desperately needed to win and they did it in a way that could mean so much to their season.
They did it with defense. Regrouped. Reshuffled. Refocused. Re-energized.
And resoundingly successful.
How else can you possibly frame a 13-6 victory over the New York Jets? After giving up 74 points and 884 yards in their last two games, after failing in so many different ways, the Dolphins put together perhaps their most inspired defensive performance of the season, getting sacks, forcing turnovers, making all the right adjustments and then punctuating it all with a Pick 6 by rookie linebacker **Jerome Baker** with just under 11 minutes left.
That's how you breathe new life into a season. That's how you reach 5-4 overall, 4-1 at home and conclude a season sweep of your long-time arch rivals. That's how you make a statement; a statement that shouts what they have shown over the past two games was not what this defense is, nor what it expects to be. No doubt the Jets' offense isn't nearly as formidable as the Lions and Texans or, for that matter, what the Packers will be next Sunday.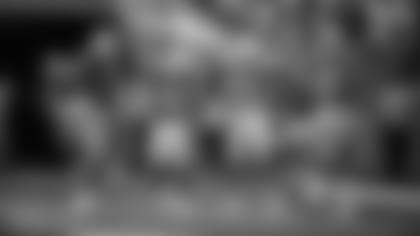 But you intercept four passes – three of them in the fourth quarter -- you register four sacks, you hold a team to 2 of 13 on third downs and you make rookie quarterback Sam Darnold look like, well, a rookie quarterback (passer rating 31.8) and it's nonetheless impressive regardless of the opposition.
"They did a good job of playing together on all three levels," said coach Adam Gase of the defense. "It's what we're looking for."
Remember the rushing defense? The problems? The concerns? The ugliness against the Lions and Texans? Not on this day, the Dolphins holding the Jets to just 73 yards.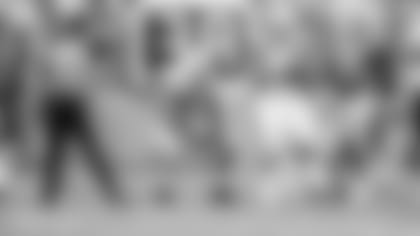 It was like that across the board. **Cam Wake** broke out of an early season slump with two sacks. **Kiko Alonso** got his third interception of the season. **T.J. McDonald** and **Walt Aikens** stopped fourth quarter drives with interceptions and, of course, Baker made the play of the day, stepping in front of tight end Eric Tomlinson and racing 25 yards with 10:48 left with what turned out to be the only touchdown of the game.
Baker had been struggling some over the past two games. This moment, this performance, this game-tilting play – the first Pick 6 by a Dolphins' rookie linebacker since a fellow named Zach Thomas did it 22 years ago – was so important for the growth and confidence of this player.
"I got it done," Baker said. "I got my first pick. Hopefully it's just the beginning."
No, this wasn't a complete game by any means. The Dolphins' offense struggled to do much of anything, failing to produce a touchdown, averaging 2.4 yards a carry, struggling like the Jets on third down (3 of 16) and finishing with a season-low 168 total yards. Now there are potentially more injuries on the offensive line with both tackles **Ja'Wuan James** and **Laremy Tunsil**, going out against the Jets.
These offensive issues must be resolved. It's got to start with **Brock Osweiler** playing better in **Ryan Tannehill's** absence. When he has a chance to make a big play, like when **Danny Amendola** was open down the middle of the field early on against the Jets, he's got to make the throw.
"No excuses," Osweiler said. "It's my job to make that play. Hats off, though, to our defense."
Hats off indeed. This was a tough week leading up to this game, a week of careful evaluation and I'm sure some soul-searching in that defensive meeting room. Changes had to be made, assignments adjusted, roles more clearly defined.
We saw clear indications of this against the Jets, foremost in the secondary where No. 1 pick **Minkah Fitzpatrick** played a much larger role, starting on the outside at cornerback before shifting some to safety. Fitzpatrick had been playing about 75 percent of the plays. I don't think he missed a down against the Jets.
But other factors contributed. We saw some of the younger plays used more, players like rookie cornerback **Cornell Armstrong** playing in the nickel defense and second-year cornerback **Torry McTyer** used some in the base.
And then there's the strange case of veteran safety **Reshad Jones**, who inexplicably appeared to take himself out of the game after a few series, standing on the sideline for the rest of the game, no helmet in sight.
"Not sure what happened," said Gase.
An odd season takes yet another odd turn. I'm sure we'll learn more in the days to come.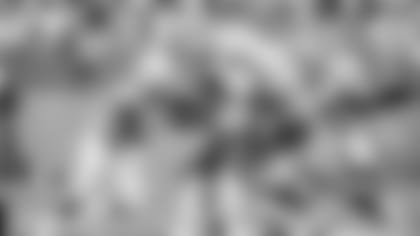 But where do the Dolphins go from here? So hard to predict. The season has in so many ways been a roller-coaster ride from 3-0 to 4-2 and now to 5-4. With seven games left, we've got an offense that has been torn apart by injuries, still waiting for Tannehill's return, and a defense that in 10 days went from giving up six touchdowns to the Texans to none to the Jets. Try to figure that out.
"Hopefully," said Cam Wake, "we can put together more games like this."
That's got to be the mindset. It was important beating the Jets. Important for so many reasons. More important, though, is what they do from here, beginning Sunday in Green Bay.