The good news is the Dolphins trailed only 10-6 at the half. The bad news is they should have been leading.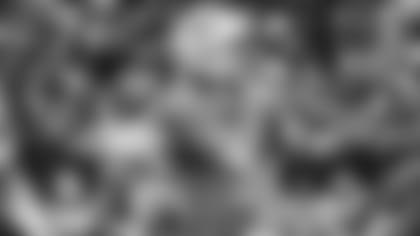 The inability to score touchdowns in the red zone on three first half drives isn't the reason the Dolphins lost 31-6 to the Cowboys on Sunday in Dallas, certainly after they did so little on both sides of the ball in the second half. But it was certainly a contributing factor.
You fail to bring down a sure touchdown pass. You drop another inside the 10-yard line. Then you lose a fumble inside the five. You do all those things and it takes away from a performance that was overall their best of the first three games. But that's little consolation. The Dolphins, plain and simple, did not measure up, and it is those first half mistakes that will and should loom most large.
It's unfortunate because Josh Rosen, starting his first game as the Dolphins' quarterback, showed some promising signs, especially in that opening half. He played with poise and confidence. His throws were accurate and his decisions were solid. He showed many of the things we were looking for, and hoping for.
Touch? How about that 40-yard beauty he threw to DeVante Parker in the first quarter, an outstanding one-handed catch, but an excellent throw as well.
Athleticism? On one play he rolled left and running hard found tight end Nick O'Leary for 19 yards. Then there were back-to-back mid-range passes to Preston Williams, each perfectly thrown, in a first quarter drive that ended with a field goal.
And then there were the two throws that might have been, the first a pass to Williams where he couldn't maintain possession in the back of the end zone. The second was to Parker on a short post inside the 10-yard line. It was in his hands, and then it wasn't. Shortly after, Kenyan Drake lost a fumble inside the 5-yard line.
Make those plays and the Dolphins are up at halftime and who knows how the complexion of the game might have changed. Too bad we'll never get to find out.
Rosen completed 11 of 22 for 156 yards in that first half. He deserved better numbers; those dropped passes a concern by itself but even of a greater concern because it has been a season long problem. But that's no excuse for what happened in the second half, Rosen completing just 7 of 17 for 44 yards, and the offense in general failing to sustain much of anything, the running game in particular continuing to struggle.
"You have to be able to overcome (the mistakes)," said coach Brian Flores. "We're not there yet, but it's right in front of us. We'll go back to work and correct the mistakes."
See when you're 0-3, when you've scored just 16 points in three games, when you are searching for some semblance of consistency on both sides of the ball, you can't compound all of that by beating yourself. This team isn't good enough or deep enough for generosity to be an attribute.
We saw how quickly things could turn south in the second half when the Cowboys took over, scoring touchdowns on their first two possessions, and turning the heat up on Rosen and an offense that never really generated another serious threat before the score was out of hand.
Rosen certainly deserves a continued look and I'm sure he'll get it. It didn't help matters any that left tackle Jesse Davis left early with an injury and the replacement was rookie Michael Deiter, normally the starting right guard. Nor did a rushing offense that could produce only 72 yards, including three straight runs that did little inside the 10-yard line early in the game. Yes, more red zone problems.
For a while this game had a different feel to it, a better feel. Whether it was Rosen completing 8 passes for more than 10 yards in the first half or safety Bobby McCain picking off a pass early in the second quarter or even Flores trying an onside kick after the first field goal, the Dolphins had the type of aggressive mindset you're always looking for.
Now they have to figure out how to turn that mindset into production and how do it over the course of an entire game. At least now they have strung together enough positive plays to understand that the challenge is attainable.
"We're making progress as a team," said Rosen. "We're getting there."
Yes, Rosen did some good things. So did the Dolphins. We can only hope this is a sign that better days are ahead.