Can it be as simple as settling for field goals instead of touchdowns?
It's never that simple. But when the kicks stopped, and there were plenty, the Dolphins were on the short end of a 22-21 score, a team-record seven field goals from Jason Sanders proving not quite good enough.
It was yet another gutsy effort by this young and ever-changing Dolphins team, an effort that was so close to producing its fourth victory in six games, and probably would have, if not for a controversial pass interference penalty late in the game that kept a Jets' drive alive. And made Brian Flores angrier on the sideline than I've ever seen him before.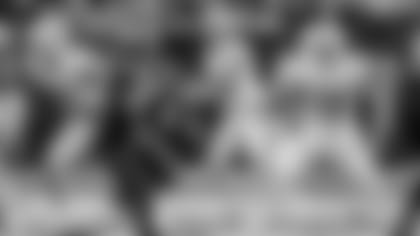 Rookie cornerback Nik Needham appeared to make a good play, breaking up a third down pass by the Jets. Out of field goal range, the Jets would have had to convert a fourth-and-18 and even then they were out of timeouts and there were just 43 seconds left.
But under new NFL guidelines, a potential pass interference penalty can be reviewed and in this instance it was determined that Needham had committed the penalty despite no call on the field. The Jets got the first down and drove to that game winning field goal.
It was the type of penalty that could have gone either way, just like this game. The NFL normally doesn't reverse calls like that unless it is blatant. From these eyes, it sure didn't look blatant.
I'm sure through Flores' eyes as well. You could see his displeasure as he walked off the field. His team had worked hard to be in position to win, played the type of full throttle game we are now seeing so often from these players. The defense in particular played well, stuffing the Jets on a fourth-and-one late in the third quarter and coming up with some big stops with the game on the line.
Until that pass interference changed the complexion of everything.
"I'm not going to answer any calls about the officiating," Flores said afterward. "I was upset we lost the game."
I continue to be impressed with the way Flores handles this job. The passion he shows. The leadership he exudes. The way he cares deep down to the bone. We saw all of that after the officials made that call and then, a few minutes later, we saw the composure that is so much a part of his DNA as well. 
Truth is, the Dolphins had plenty of opportunities to put this game away before that final field goal by the Jets. Remember all the talk about their red zone success over the past month or so? Well, not Sunday. Four trips and 13 plays in the red zone produced no touchdowns, only four field goals. The other three from Sanders were outside the red zone.
The first possession of the game may have hurt the most. The Dolphins went 92 yards on 16 plays, but all they could get out of it was a field goal. You run that many plays, convert that many third downs, and go the length of the field and you've got to get seven points out of it. That unfortunately became a prevailing storyline.
Still, with the exception of Sanders and his seven field goals, there was no storyline quite like Ryan Fitzpatrick. Maybe, after what we saw Sunday, we should start calling him FitzFeet?
How much fun is it watching him play? I mean the guy does things every Sunday that leaves you wondering what could be next. On this day, it was his feet that did most of the talking, Fitzpatrick rushing for 50 yards on five carries in the first half alone and finishing with 65 yards on eight carries, breaking the team's single game rushing record by a quarterback. Remarkable.
It isn't that he wants to run; it's just that he knows when to get out of the pocket and once he's in open field, well, in no manner whatsoever does he resemble a 37-year-old, 15-year veteran. With all the changes at running back, Fitzpatrick leads the team in rushing among the players on the active roster. Think about that. Let is resonate for a minute. And yes the birth certificate has been checked. He is 37.
In one series late in the first half, we saw him at his running best, first going 20 yards, weaving his way up the field for a key first down, then running another 14 yards before flipping the ball to tight end Clive Walford for another first down. Do we have an option quarterback in the making? The next play? Another Fitzpatrick scramble, this time for six yards.
But it wasn't enough. Nor were those seven field goals by Sanders. The Dolphins, plain and simple, couldn't produce a single touchdown and that's always difficult to overcome.
Next week it'll be the same location, but a different team with the Dolphins returning to Met Life Stadium to play the Giants, this time hoping to walk away with a more enjoyable result.