Head Coach Brian Flores addressed the media before the start of OTA practice Tuesday. Here were some comments that stood out, along with some perspective:
"The things that take no talent, those are the details that help you win games."
— The large painted message "TNT" painted on a wall at the Baptist Health Training Facility at Nova Southeastern University has attracted a lot of attention over the past week, and Flores explained the meaning behind the idea of "Takes No Talent." Flores said this goes back to his high school days in New York where his high school coach, Dino Mangiero, was a stickler for details. As Flores said, "A lot of things in this game come down to focus and execution."
"Maybe I need a little bit more of a poker face."
— From time to time when he meets with the media, Flores will smile at a question that seeks for him to reveal strategy or plans he would rather not divulge, such as when he was asked Tuesday how much pulling he was planning on having his guards do. Flores explained that he does not want to risk putting the Dolphins at a competitive disadvantage, which is why there are topics he would rather not discuss.
"Bake is really working hard. He's taken on more of a leadership role."
— Flores is pleased with the progress of second-year linebacker **Jerome Baker**, particularly when it comes to asserting himself as a leader. Flores likes Baker's skill set, particularly his sideline-to-sideline playmaking ability, and said the next step for him will be developing consistency.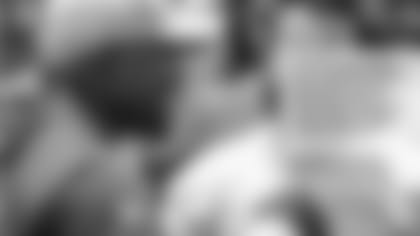 "Every position has competition. We can't push our players to the next level if they don't feel competition."
— While the focus will be quarterback, Flores says he's looking forward to watching competition at every single position. And, yes, that includes left tackle, where 2016 first-round pick **Laremy Tunsil** is coming off a Pro Bowl-caliber season and at cornerback, where **Xavien Howard** did make the Pro Bowl in 2018. The way Flores sees it, if the players aren't getting pushed, they're not going to get better.
"We're asking our guys to do a lot."
— This was part of Flores' answer to a question about **Minkah Fitzpatrick** lining up at several different spots on defense, including linebacker. It's no secret the Dolphins have put a premium on versatility and would like to have their players be able to handle as many roles as possible.