With the three-day voluntary minicamp coming to an end early Thursday afternoon and with much of the next six or seven weeks devoted to offseason workouts, team building and preparing for training camp, here are five players, in particular, I'm going to carefully follow as spring turns to summer: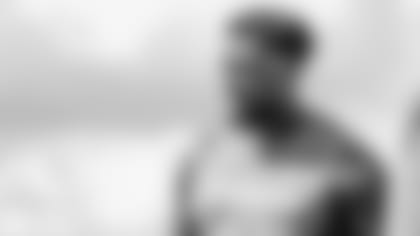 Is it possible a new coaching staff is exactly what this former No. 1 pick needed to take his career to another level? Harris is entering his third season. Say it anyway you want, but he has yet to make the type of impact you would expect from the 22nd overall pick in the 2017 draft. But that could change with a different defensive mindset, one predicated on creativity and flexibility. 
Harris spent these three days of voluntary workouts playing all over the defense, even working out some with the defensive backs. What I envision is this new coaching staff utilizing him in all sorts of formations, both as a down lineman and a stand-up linebacker, taking advantage of his quickness and his 250-pound frame. You see it all the time in the league, a player struggling in one system, then exceling in another. The next couple of months, as workouts progress, should bring us more clarity.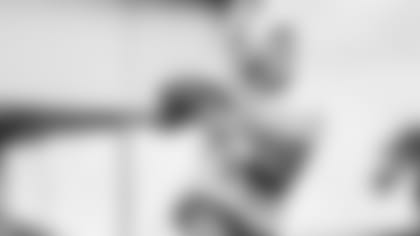 "I'm getting a fresh start," Parker said earlier this week. He could certainly use it. Similar to Harris, this is another former No. 1 pick that just hasn't produced as hoped. Much of that has to do with a string of injuries coming at the most inopportune times. But even when healthy, there have only been brief flashes of the type of talent he exhibited in college at Louisville.
As a result, it came as somewhat of a surprise when he was re-signed this offseason after having the opportunity to go elsewhere. The reasoning, though, was simple. Parker has the size, speed and raw talent to be a top-tier receiver in this league. This coaching staff believes they can get it out of him, assuming he maintains relatively good health. The next few months could tell us a lot. Can he stay healthy? How quickly will he pick up the offense? Will a fresh start mean a better start? We're all going to be watching with great interest. The ball is back in Parker's hands. Let's see what he does with it.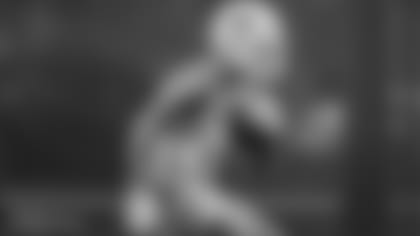 This is a good problem to have. The Dolphins don't know exactly where to play the 2018 No. 1 pick. Yes, he's that talented and certainly that flexible. He showed us a season ago that versatility, how he can play cornerback, slot and both safety positions. I'm interested to see how things evolve with Fitzpatrick during offseason practices. It is clear that head coach Brian Flores embraces the many things he can bring, but you can also make the argument that he needs to find a home in the defense. Not necessarily an every down home, but one area he can focus on the most.
Fitzpatrick was asked earlier this week exactly what he wants to be on defense: "A football player," came the response. The kid even knows how to answer questions the right way. My gut feeling is that he's best suited at safety, a position where he can use his speed, instincts and aggression. But he was awfully proficient on the outside last season as well. Who the Dolphins draft could certainly play a factor in this decision. One thing is certain: Minkah is going to play a lot. We're just not quite sure where.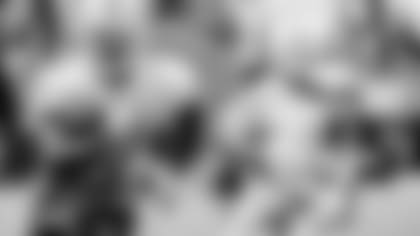 Is this the year Drake becomes the featured back, rarely leaving the field, getting his number called in the most crucial situations. That's the goal. That's his mindset. He says he learned a lot watching Frank Gore last season, and he's ready to apply what he learned. You certainly like his chances with only three backs on the current roster, though more are expected to enter the picture over the next few weeks. Any way, though, you look at it this season could serve as an enormous opportunity in Drake's career.
"I'm confident and I'm comfortable," he said recently. "I feel like I can play a long time in this league." Now he needs to convince this new coaching staff of that and the process began this week and will continue through OTAs and the mandatory minicamp in June. Granted, the next few weeks won't define who he is or what he can become. But each day he is trying to make some kind of statement, building a strong case to become one of the constants of this offense.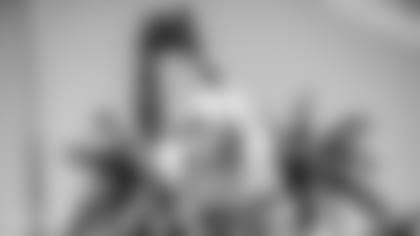 He's got a new number. Will we see a different player? There is little doubt of the importance this new coaching staff will place on a pass-catching tight end. So many from this staff came from the Patriots where they had a guy named Gronkowski who proved to be the difference on many a Sunday. I'm not in any way comparing Gesicki to Gronk – way too premature for that -- but Gesicki was a No. 2 pick a year ago and he does have the ability to make some of the most difficult catches, especially in the red zone.
I believe this will be more of a tight end friendly offense than we've seen here in a while. That's why the team signed two more veteran tight ends in free agency. But there is no doubt that Gesicki has the greatest upside, certainly as a receiver, among the five now on the roster. This is an important time for him, a proving time. He has put on 13 pounds, now weighing 253, and he needs to go into training camp with a good feel for this offense and a sense of real confidence. He needs to be a difference-maker and the seeds for that could very well be planted over the next several weeks.