Head Coach Brian Flores addressed the media before the start of training camp practice Tuesday. Here were some comments that stood out, along with some perspective:
"We felt we needed to make that change. I'm always going to do what's in the best interest of the Miami Dolphins."
— The quarterback battle has drawn a lot of interest since the start of training camp and Flores said Tuesday that the veteran has the edge at the moment on second-year player **Josh Rosen**. Flores emphasized that it is still early in camp and that things could change, calling it an ongoing competition.
"I think we've got good players across the offensive line. I think we have a lot of potential."
— With the coaching move in the forefront, Flores was asked about his confidence level in the offensive line and said he likes what the group has in terms of ability. He said that goal is to have a "tough, smart, disciplined group that communicates well."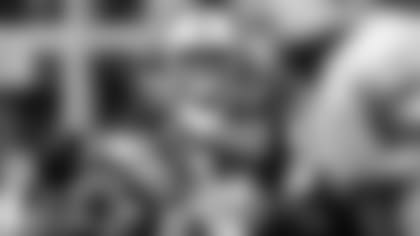 "This is a hard-working young man. He's come a long way. I like the kid a lot."
— DT **Durval Queiroz Neto** is getting his first taste of football in the U.S. after coming over from Brazil as part of the International Player Pathway Program. Given his lack of experience, it's obvious Neto is raw, but Flores called him one of the strongest players on the team. Flores said he was hoping to get Neto some playing time in preseason games.