More comments from the week of preparation for the game against the Green Bay Packers, along with some perspective:
"It's interesting watching those three guys work together. It's just three guys that love playing football."
— Head Coach Adam Gase discussed the dynamics involving his linebacker trio of **Kiko Alonso**, **Raekwon McMillan** and **Jerome Baker**. The two former Ohio State players have leaned on Alonso to provide veteran guidance being that Baker is a rookie and McMillan is a second-year player who spent his rookie season on injured reserve. The linebackers have been making plays for the Dolphins defense and are coming off a solid performance in the victory against the Jets last weekend.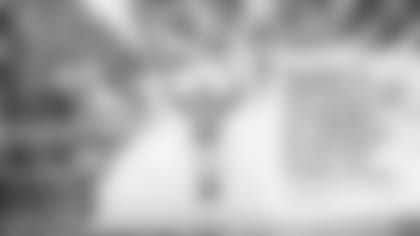 "Kenyan is a big part of this offense. We need to continue to find ways to get him the ball and not just in the passing game, but get him carries as well."
— Offensive coordinator Dowell Loggains echoed the sentiments of Head Coach Adam Gase is saying he wants to get running back **Kenyan Drake** more involved. Drake is among the Dolphins' most explosive players, so it certainly behooves the Dolphins to try to get him touches on a regular basis.
"We still haven't played our best ball. We still haven't played our best game. Even after we had the turnovers and sacks this week, it's a great standard, but we want to be above the standard."
— Cornerback **Bobby McCain** was happy with the defense's performance against the Jets, but he also understands the unit can't afford to be satisfied, particularly since the Dolphins are heading to face one of the most explosives offenses in the league. The Dolphins will have to be at their best on defense if they hope to slow down Aaron Rodgers and company.
"I'm here just to help out with what I can, take a couple reps off of guys that have been taking a lot more than what they need."