Each week, Dolphins.com looks back at a past game against the current week's opponent through the eyes and words of a Dolphins player who played a key role in that game. This week, former linebacker A.J. Duhe takes us back to Jan. 23, 1983, when he set an AFC playoff record with three interceptions, including one for a 35-yard touchdown romp, as the Dolphins defeated the New York Jets for the third time in that season to win the AFC championship, 14-0, and advance to Super Bowl XVII.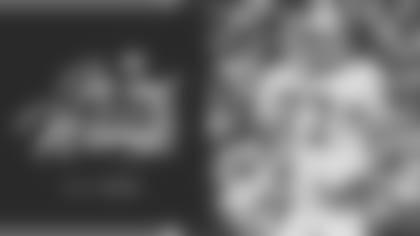 At the time, the "Killer Bs" were probably the premier defense in the NFL. We were either first or second in almost every statistical category: points against, yards allowed, turnovers, three-and-outs. We were a very close unit. Remember, that was the year of a strike so we only played nine regular season games. But we stayed close during the time away. We worked out together and held our own practices. This is way before group texts. It took a lot of phone calls to organize the guys, but we had nearly perfect attendance.
We had played the Jets twice in the regular season and beat them both times. At that time, no team in NFL history had ever beaten a team three times in one season. We didn't feel any extra pressure in facing them for a third time. We were prepared to win. Coach (Bill) Arnsparger had a great game plan. They had four dynamic players on offense in Wesley Walker, Bruce Harper, Freeman McNeil and Jerome Barkum and Arns developed a game plan to take them out of the game. He just made some great calls and we executed our game plan.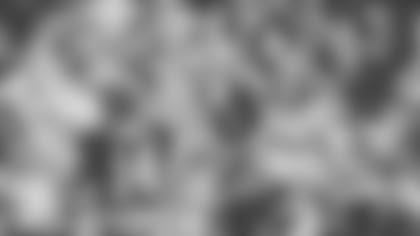 I took the game so seriously and played it with passion that the playoffs brought out the bet in me. Someone recently mentioned to me my playoff statistics from that year. A sack in the opener against New England, two sacks against the Chargers in the second round, then the three interceptions in the Championship game and another sack in the Super Bowl. I was a player who didn't really care about the stats and cared about the team and winning. I had no idea of those numbers until recently.
We all heard the story of the field conditions. Every Jets fan says that Coach (Don) Shula didn't cover the field to slow down their offense and give us an advantage. It was a prescription athletic turf field which meant there was a draining system underneath it. It failed during the week. The City of Miami never brought it to Coach Shula's attention. I'll bet you any amount of money if he had known about it he would have told the city to figure it out and do something about it. We showed up at the stadium and wondered what the hell was going on with the field. At the end of the day, it was the same field for both teams.
The game was a defensive struggle and tied at 0-0 in the third quarter when I recorded my first interception. The Jets had the ball and Richard Todd passed for Mike Augustyniak. I was in a trail technique behind the guy. If he made the catch, I was going to dive for his legs to make the tackle because he was ahead of me. Honestly, I was basically beat on that play. Richard made a poor throw and Augustyniak had to turn to try to catch the ball. The ball hit his hand and just went up in the air. That was like a gift. Honestly, there was no skill on my part. I was just blessed by the Lord on that play because I was beat. When you make a play like that, you never know what the outcome is going to be. It gave us momentum and shortened the field for our offense. Then Woody (Bennett) scored and gave us a 7-0 lead. We knew it would be tough for them to come back. The footing was bad. We just kept telling ourselves to keep making plays and stay in position. In bad footing games when you get out of position, it's like you get beat twice because it's that much tougher to try to recover.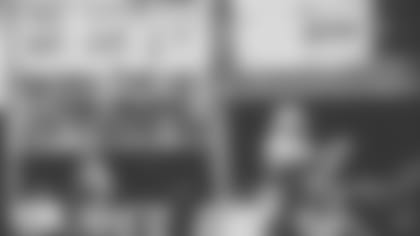 We had a disguised coverage on for the second interception. I was playing underneath the coverage and Glenn (Blackwood) was playing on top of Jerome and giving him a lot of room because the guy could fly and he knew I was helping underneath. In Richard's mind, he must have thought it was an easy completion. He underthrew the ball a little and by the time it was in the air, I was able to go up and make the play. That was a combination of good coverage and a bad throw by Richard.
The key to the third interception was that defensive line coach (Mo) Scarry had us practice so much on fundamentals like protecting our legs and knowing how to use our hands. On the third interception a Jets player was going to try to cut my legs out so I pushed off on the guy and jumped. The way they ran the play was to cut me (down) to take me out of Richard's line of sight. I anticipated that he was going low on me so I jumped. Richard threw a little flare pass thinking I'd be cut. The ball found my hands and I ran to the end zone. It's funny, I heard some guy on television asked how does a guy jump that high in those conditions? Maybe, I jumped 8 inches. It's not like I made a 34-inch vertical (laughs). That made it 14-0 with just about 6 minutes left. We knew there was no way they could come back on us at that point.
It was exciting in the locker room to celebrate going to the Super Bowl with my teammates. We were a very close team. After we left the locker room, we partied as a team in the parking lot. After most games, we'd go out and eat and drink together, but after that game we stayed in the parking lot and partied with the fans. I remember getting home and it was decorated with balloons and signs saying, "You're the best A.J." All my neighbors were out waiting for me. I think my wife still has some of those souvenirs to this day.