Each week, "In My Own Words" looks back at a past game against the current week's opponent through the eyes and words of a Dolphins player who played a key role in that game. This week, running back Ronnie Brown takes us back to Sept. 21, 2008 when Dolphins defeated the New England Patriots, 38-13, at Gillette Stadium, snapping the Patriots' 19-game regular season winning streak. In the game, the Dolphins unveiled their Wildcat offense, which produced five touchdowns, each of which involved Brown. In total, Brown rushed for 117 yards, including four rushing scores, while the running back also threw a touchdown pass.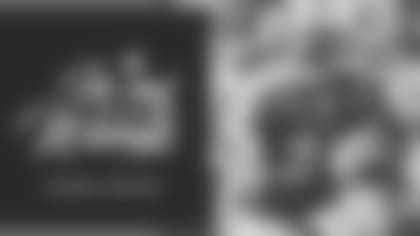 Our backs were against the wall after starting the season at 0-2 and coming off of 1-15 season. We didn't want to have that "here we go again" mentality. Going up to New England, we pretty much knew it was a game that we needed to win to right the ship and get things turned around. If we could win that game, that could begin the process of starting something good. We went in with the mentality of let's just start with this weekend and go up there and handle business.
Our (Quarterbacks) Coach (David) Lee had used the Wild Hog when he was coaching at Arkansas. They did a really good job of running the ball in that offense. I didn't think about utilizing it the NFL. When Coach Lee came in and brought up the idea, I thought it was pretty cool. We just felt like this was the opportunity for it with getting Ricky Williams, myself, Patrick Cobbs, Lousaka (Polite) and Lex Hilliard on the field at the same time. It was great of them to trust us to be able to do that on this level.
We were sitting in a meeting when he introduced the formation and told us he's got this idea to get us all on the field at the same time and take some pressure off of being able to sit back and run the ball and let defenses stack the box. I pretty much volunteered to play the quarterback role. Honestly, I had never played quarterback at any level besides Pop Warner where all I had to do was to get the snap and then just take off running with a speed sweep. So to be able to do it playing quarterback in the NFL was something that I thought that was pretty cool.
The offense did not work in practice that week. I think it was intentional because the coaches wanted to make sure that they put us in the toughest position possible to be able to run it in case we encountered anything from the defense. They were trying to come up with all the scenarios that we could see on Sunday. Our defense was really giving us a tough time because they felt like it was this little formation that wasn't going to work. So when we encountered a certain look in the game and it was a different situation, we were ready no matter how they tried to defend it.
On that Sunday in New England we came out with a traditional offense. When we switched to the Wildcat, my initial thought when we got in the huddle and the play was called was not to mess this up. I didn't want to drop the snap and make it look bad. I wanted to make it work so maybe we could do it again. I didn't think the outcome was going to be as good as it ended up.
As we got into the Wildcat formation, I heard Patriots linebacker Tedy Bruschi say to slide one way, but the defensive line said to slide over the other way. There was an unbalanced line. We had an opportunity to get the play started and see what type of success we could have that day. Luckily for us, we able to have a successful play. I figured going into halftime that they would make an adjustment, especially with Bill Belichick being one of the best who has ever coached the game. I never thought it would work throughout the whole game, but we continued to have success throughout that game. It was somewhat surprising, but it was exhilarating as well.
The first touchdown was a 2-yard run that we called at the goal line. I always had old school coaches who said the shortest distance to any destination is a straight line. I figured to try to get downfield as quick as possible. I had Ricky run a speed sweep that created a threat not only because of his abilities, but then also to stretch the defense and have them account for him. I tried to stay to the left side to draw the linebacker over there and was able to get into the end zone.
The second one was on a third-and-two and I went 15 yards for a touchdown. On that one, they were trying to stop Ricky. They were thinking about the speed sweep and overextended themselves and the linebacker got held backside and it was just a huge hole. The linemen did a great job of holding their blocks and grab to get a touchdown out of that one as well.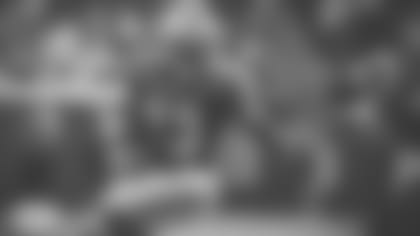 Just before halftime, I was able to score again on a direct snap, this tome form 5 yards out, and we led 21-6 at the break.
Midway through the third quarter, we extended our lead when I threw a 19-yard pass to Anthony Fasano. That was our boot play. I just didn't want to miss the throw up. I was left handed and we were able to catch a few people off guard because we were rolling back to the left. As I make the fake and I'm starting to roll out, there was a surprise on the defense that I was going to throw the ball. I saw Fasano run and I felt I just has to lead him a little bit.
The game's final score came on my 63-yard run that was similar to the 15-yard play earlier in the game. We got them off-balance when we approached the line. I made a fake like I was going backdoor. The offensive line did a great job and I was able to get through a pretty big hole again and at that point it was just don't get caught.
The success we had in the Wildcat that day was a confidence booster for the rest of the season. The team that we got a chance to do it against is one that everyone holds in high regards. It was the spark plug for us as a team and an offense to go up there to New England and get that win. As we continued to go through the season, the confidence not only in the formation but us as a group started to build and we realized how we needed to play well together as a unit to be able to have success. A lot of people would give credit just to the Wildcat, but I think it was just a group of guys and a coaching staff that believed in each other, came together and got the most out of what we were doing at that time.