Each week, "In My Own Words" looks back at a past game against this week's opponent through the eyes and words of a Dolphins player who played a key role in that game. This week, former safety Jake Scott takes a look back at Super Bowl VII against the Washington Redskins, the game that locked up the only 17-0 season in NFL history. Scott was the MVP of Super Bowl, intercepting two passes, including one in the Redskins end zone that he returned 55 yards.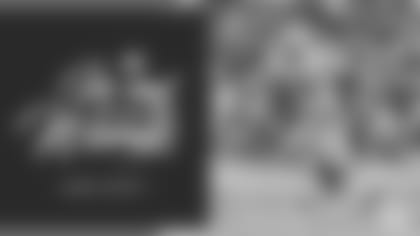 (Defensive Coordinator) Bill Arnsparger came in to the defensive meeting room after we beat the Steelers in the 1972 AFC Championship Game and told us, "I want you guys to forget everything I ever taught you." That certainly woke us up. I didn't know what he was talking about. He changed the whole defense for Super Bowl VII and clogged up the middle of the field. He said, "We're not going to lose this game like we did last year (in Super Bowl VI) by sitting back. We're going to go after them." Clogging up the middle of the field was really the key to our win because Larry Brown was a cutback runner and Billy Kilmer was a play-action passer who always threw slants to Roy Jefferson or Charley Taylor.
I know Coach (Don) Shula was really uptight about Super Bowl VII after we lost Super Bowl VI, but Arns really did a heck of a job coaching us. We changed everything just for that one game. It was kind of a shock. When you are 16-0 and your defensive coach says, "I'm changing everything," it woke us up. Our defense was really ready to play that game. We thought we had them wired and we did -- that's probably why we won the game.
If Garo (Yepremian) hadn't gotten famous on his one play, more than likely we would have scored more points. I think we had one touchdown called back. And that's the only reason I had a chance at the end of the game to get lucky and be the MVP because Garo threw the ball up and gave them a touchdown. Otherwise the whole game, we were going the other way -- we probably could have killed them 30-0.
We didn't play a soft defense that day. I was committed to one side or the other and if the ball was thrown to that side I would have a chance for an interception. That happened with my early pick and with my second one we had a double coverage with Lloyd Mumphord on Charley Taylor. He cut his route short and Kilmer thought he was going to come all the way across the middle but he went behind and I came up and was able to intercept the ball. But the whole point was Arnsparger didn't play any soft defenses that day. He played real aggressive defenses and that's why Manny (Fernandez) had a great game and I had a good game.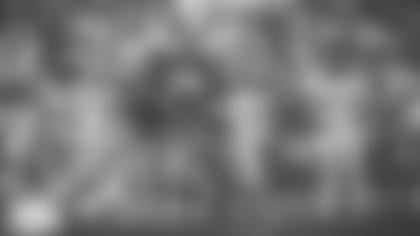 Manny (Fernandez) played so well because they tried to block him with just Len Hauss, their center. And Manny was too quick for him. They weren't double-teaming Manny, which most of the other teams we played in the division did during the season. The Redskins didn't do that, so Manny was in their backfield the whole day just doing whatever he wanted to do. Maybe I should have shared the MVP with Manny, but at least I gave him a set of keys to my pickup truck that I got from winning the award.
They didn't adjust to our 3-4 defense. Arns really changed the history of football with our defense in 1971 when we started to play the 3-4 instead of the 4-3 because of injuries. Teams in the NFC were still playing the 4-3 and we were playing a 3-4 with (Bob) Matheson as a stand-up rusher. Arns didn't make mental mistakes, and Coach Shula didn't make mental mistakes. They were great together. They trusted each other. They respected each other. A lot of teams we faced wound up beating themselves.
After Garo's play, I went over to him and said, "If we lose this game, I'm going to hang you by one of your ties on that goal post in the end zone." Garo, poor guy, he was really, really nervous that game. He had a hard time warming up. Sometimes a big stage gets you. Garo is one of my favorite guys, because he could kid. We had a lot of fun with him. But all of us just wanted to kill him after he threw the ball up instead of just falling on it.
A few years ago (offensive lineman) Howard Kindig asked if I remembered what I said to him when we were walking off the field together after the game. When I said I didn't remember, he told me, "You said that our team didn't realize we had made our place in history. They don't realize what we have just accomplished."
It really was a hell of an accomplishment. How many teams get that lucky? We were lucky. In fact our team the next year was a better football team but the ball didn't always roll our way and we lost a few games. It was just something that happened. It was just one of those things. We were lucky, but we were good.