Each week, "In My Own Words" looks back at a past game against this week's opponent through the eyes and words of a Dolphins player who played a key role in that game. This week, former Dolphins quarterback and current Philadelphia Eagles Head Coach Doug Pederson takes us back to Nov. 14, 1993, when he came off the bench in the third quarter following a shoulder injury to starting quarterback Scott Mitchell and led the Dolphins to a 19-14 win over the Eagles. In the contest, Pederson entered the game with Miami trailing 14-13. He guided the Dolphins to a pair of field goals and the defense held the Eagles scoreless in the second half to garner the victory. The win enabled Dolphins Head Coach Don Shula to record the 325th triumph of his coaching career as he became the winningest coach in NFL history, surpassing George Halas.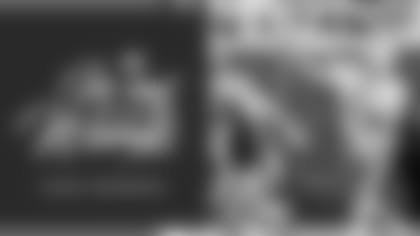 The day Don Shula broke the all-time wins record for a head coach started out like any other day for me. I was aware of what a win meant for Coach Shula, but it was more about a win for the Dolphins. Coach was always that way. It was always about the team.
I was a backup quarterback so I prepared like I would any other day. And then, early in the third quarter, I saw Scott Mitchell get hurt and I got the call. I was thrust into action. I was nervous, obviously. I had never thrown a pass in the NFL to that point. I just had to react and go play.
They made it pretty easy for me. I threw easy passes. I only had to throw it six times. I was excited; I led two drives that we kicked field goals on and it was enough to win the game. My throws were easy ones – underneath stuff, high-percentage throws. They didn't want to put me in any position where there would be trouble, which I totally understood. We ran the ball more than we probably would have had Scott stayed in the game and I managed the offense. That was my role. I was just trying to stay composed.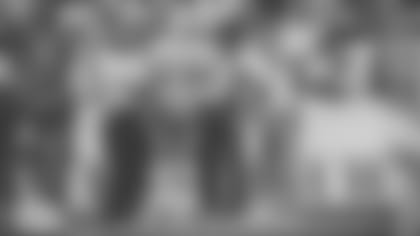 We won the game and it was a great feeling. If I remember correctly, I got a couple of high fives and then ran into the locker room by myself and I was happy to play my part in a win for the team first, and then a win for Coach Shula second.
I'm a very small part of that piece in NFL history. I'm a footnote, I guess you'd say. I'm not even sure how many people know that I was the quarterback who came in and played. Everyone knows that Dan Marino was the guy in Miami, but he was hurt and Scott was the starter for that game. Steve DeBerg was the starter after that game because Scott was out for quite a few weeks with a shoulder injury.
Coach Shula was a special coach, obviously, and a special man. What he taught me about preparation from Wednesday through Sunday was the learning lesson that I carry with me today. That's where all the work is done. That's what wins games. Sunday is the fun part. If you are prepared properly, you win on Sunday. There is no substitute for your hard work and preparation.
That's one thing about those teams with Dan Marino. Those teams practiced hard and they practiced fast and if there were mistakes made, they fixed them. They fixed them right there. That's probably the biggest thing I took away from my time there. I was only there for that one season before I moved on to Green Bay.
Coach Shula was an all-time great head coach. He won 347 games, a record that still stands. That's incredible. He was dedicated to the game. He knew how to handle and relate to players. He had a vision and he executed it. He knew how much work had to be put into the game. It was an honor to play for him and play a very, very small part in his NFL success.