Cornerback **Xavien Howard** continued his ball-hawking ways in the game against the Indianapolis Colts on Sunday, coming up with interceptions on back-to-back defensive plays in the second quarter.
Howard now is tied for second in the NFL with Bears cornerback Kyle Fuller with five interceptions on the season, one behind Atlanta safety Damontae Kazee.
The five interceptions are the most by a Dolphins cornerback in any season since 2014 when Brent Grimes also had five.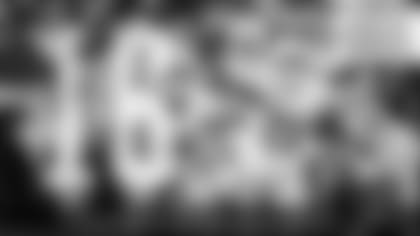 Howard became the 16th Dolphins player with four interceptions or more in consecutive seasons, as he joined Brent Grimes (2013-15), Patrick Surtain (2002-04), Brock Marion (2000-02), Sam Madison (1998-2000), Terrell Buckley (1996-98), Troy Vincent (1994-95), J.B. Brown (1992-93), Louis Oliver (1989-92), Glenn Blackwood (1984-85), William Judson (1983-85), Gerald Small (1978-79), Jake Scott (1970-75), Lloyd Mumphord (1969-70), Dick Westmoreland (1966-67) and Jimmy Warren (1966-67).
One more interception would give Howard the highest total for any player on the Dolphins since 2003 when Patrick Surtain had seven.
The game against the Colts marked the fourth time in his career that Howard had two interceptions. He joined Sam Madison as the only cornerbacks in franchise history with at least four games with multiple picks. Dolphins safeties who accomplished the feat were Glenn Blackwood, Jake Scott and Jarvis Williams
Going back through Week 13 of the 2017 when he had two picks against the Denver Broncos, Howard has nine interceptions in his past 16 games, the highest total in the NFL. It's two more than Fuller of the Bears.
The nine interceptions over a 16-game span would represent the second-highest total in Dolphins history. Dick Westmoreland holds the franchise record with 10 picks in 1967.
The nine picks over 16 games would represent the highest single-season total in the NFL since 2012 when Chicago's Tim Jennings had nine.
Howard picked off Andrew Luck on back-to-back defensive plays in the second quarter, making him the first NFL player since 2016 to accomplish that feat. The last Dolphins player with interceptions on consecutive defensive snaps was Glenn Kozlowski, who did it against the Buffalo Bills all the way back on Dec. 19, 1981.
Making Howard's accomplishment even more impressive, Luck had thrown only one interception in his previous four games combined.
Thanks to Howard's picks, the Dolphins now have 17 interceptions on the season, their highest total since 2013 when they finished with 18.
At their current pace, the Dolphins would finish with 24, which would tie for ninth-highest total in franchise history. It also would represent the team's highest single-season total since 2000 when they had 28.