Breaking down the Dolphins-Browns series from a statistical perspective:
The Dolphins have a 9-8 lead in the regular season series, though Cleveland has outscored Miami 335-322.
This has been a series of streaks, with the Dolphins winning the last two games after Cleveland had won four in a row, which came after Miami had won six consecutive games against the Browns.
Nine of the 17 regular season games between the teams were decided by seven points or less, with the Dolphins winning five of them (38-31 in 1988, 13-10 in 1989, 27-23 in 1992, 10-7 in 2004 and 30-24 in overtime in 2016).
This will be the eighth time 11 meetings the game takes place in Cleveland. The only exceptions came in 2004, 2010 and 2016.
This will be the sixth time the Dolphins face the Browns in the month of November — with all six of those games in Cleveland. The first five were in 1976, 1979, 1986, 1990 and 2005.
The Dolphins' 30-24 victory in 2016 was the third time they had played an overtime game against the Browns. Cleveland won 30-24 in 1979 and the Dolphins won 13-10 in 1989.
The Dolphins record for longest field goal came against the Browns when Dan Carpenter made a 60-yard kick in 2010.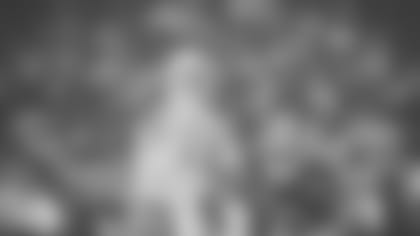 Mercury Morris had the longest run from scrimmage against Cleveland, a 70-yarder in 1973.
Against Cleveland in 1976, defensive back Jeris White tied the franchise record for most takeaways in a game with four. White, who had two fumble recoveries and two interceptions, tied the record set by Dick Anderson when he had four interceptions against Pittsburgh in 1973.
In a 38-31 victory against Cleveland in 1988, the Dolphins set their franchise record for most passing first downs in a game with 26.
The Dolphins have had three 300-yard passing performances against Cleveland, two by Dan Marino and one by Ryan Tannehill.
The Dolphins have had five 100-yard receiving performances against the Browns — by five different receivers (Jarvis Landry in 2016, Mark Clayton and Fred Banks in 1988, Brian Hartline in 2013, Duriel Harris in 1979).
The Dolphins' largest playoff comeback occurred against the Browns when they rallied from a 21-3 deficit to win 24-21 in a 1985 divisional round game.