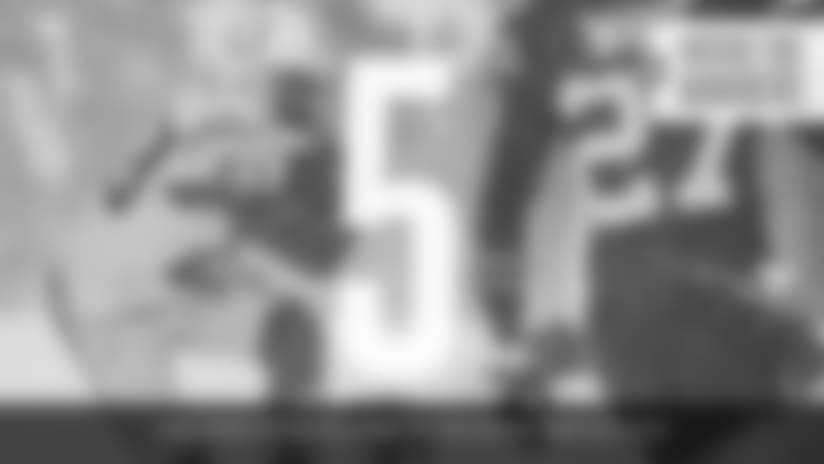 • Gore stands fifth in NFL history for most rushing yards with 14,026.
• Gore has 43 career 100-yard rushing games, the first one coming in the final game of his 2005 rookie season and last one against Houston in the 2017 season finale.
• Gore's two career 200-yard games both came against Seattle (2006, 2009).
• Gore has seven career touchdowns of 50 yards or more, including a 55-yard reception in 2014.
• Gore is 10th all time among running backs for games played with 196.
• He has played 196 of a possible 208 games since entering the NFL in 2005.
•  His 2,953 rushing yards over past three years ranks fifth in the NFL behind LeSean McCoy, Todd Gurley, Le'Veon Bell and Devonta Freeman.
• Gore's 112 consecutive games played easily is the longest streak among active running backs. Isaiah Crowell is second with 64. Gore hasn't missed a game since the end of the 2010 season.
• Gore also has the longest starting streak among running backs at 108, 75 more than anybody else in the NFL.
• Gore ranks fifth in NFL history in career rushing attempts (3,226) and rushing yards (14,026).
• He is only of only five players in NFL history to record nine or more seasons with at least 1,000 rushing yards.
• He has been selected to five Pro Bowls (2006, 2009, 2011–2013).
• His 17,698 total yards from scrimmage (14,026 rushing and 3,672 receiving yards) are the seventh-most in NFL history.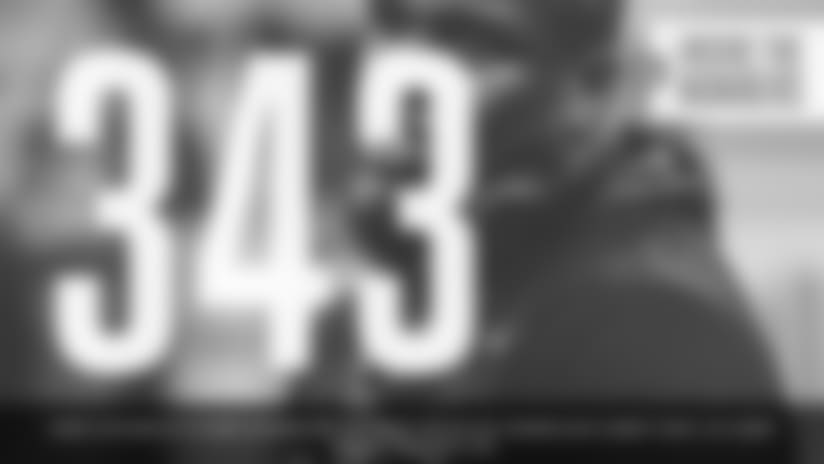 • Gore's 343 runs of 10 yards or more are third-most for any NFL running back (Emmitt Smith, 437; Barry Sanders, 363) since 1994.
• Gore was the sixth running back taken in the 2005 draft, following Ronnie Brown, Cedric Benson, Cadillac Williams, J.J. Arrington and Eric Shelton.
• In 2014, Gore became the 29th player in NFL history to reach 10,000 rushing yards.
• His 1,695 rushing yards in 2006 broke the San Francisco 49ers single-season record of 1,570 that belonged to Garrison Hearst.
• Gore became last season the first player in NFL history with 12 consecutive seasons with at least 1,200 yards from scrimmage.
• Gore has rushed for at least 500 yards each of his 13 NFL seasons, tying Emmitt Smith and Walter Payton for longest streak in league history.
• As a senior at Coral Gables High in 2000, he set a Dade County high school rushing record with 2,953 yards and 34 touchdowns.