Taking a look at the Dolphins' new head coach, Brian Flores, from a statistical standpoint:
Flores becomes the 10th full-time Dolphins head coach, following George Wilson, Don Shula, Jimmy Johnson, Dave Wannstedt, Nick Saban, Cam Cameron, Tony Sparano, Joe Philbin and Adam Gase.
Flores is the fourth head coach in team history to have been part of a Super Bowl-winning coaching staff prior to joining the Dolphins. The list includes Jimmy Johnson (SBs XXVII and XXVIII with Dallas a head coach), Dave Wannstedt (SB XVII with Dallas as defensive coordinator), and Joe Philbin (SB XLV with Green Bay as offensive coordinator).
Flores is the sixth consecutive first-time head coach hired by the Dolphins after the first four each had prior NFL head-coaching experience — Wilson with Detroit, Shula with Baltimore, Johnson with Dallas and Wannstedt with Chicago.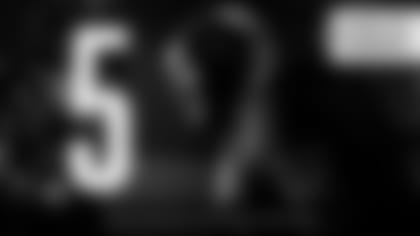 It's the first time since Saban was hired in 2005 that the Dolphins selected a coach whose prior experience was predominantly on defense.
At 37 years old, Flores becomes the second-youngest head coach in Dolphins history behind only Gase. Gase also was 37 when he was hired in January 2016 but was a month and a half younger.
Flores has been part of five Super Bowl winning teams — Super Bowl XXXIX, XLIX, LI, LII and LIII.
The New England Patriots had a 134-42 (.761) record in the 11 seasons Flores served on the coaching staff.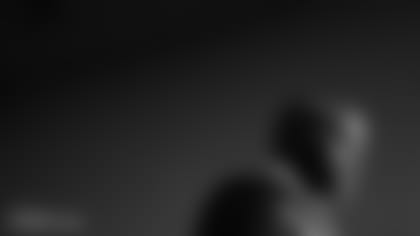 In Flores' first season calling defensive plays in 2018, the Patriots defense had 28 takeaways, which was tied for fifth-most in the NFL, after being 25th in the NFL in the category in 2017.
New England has allowed just 19 rushing touchdowns since Flores moved to linebackers coach in 2016, the lowest total in the NFL and nearly 21 rushing touchdowns less than the average NFL team in that span.
New England had the NFL's best scoring defense in 2016, Flores' first year as linebackers coach, allowing just 15.6 points per game.
In Flores' first season as safeties coach in 2012, his safeties totaled 14 interceptions, which was more than 14 entire NFL teams.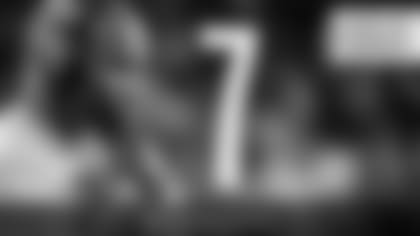 In Flores' first season on the defensive side of the ball in 2011, the Patriots were tied for third in the NFL with 34 takeaways and were tied for second in the NFL with 23 interceptions.
The Patriots averaged an NFL-high 32.4 points per game in 2010, the season Flores worked as an offensive assistant.
Flores becomes the ninth member of the Bill Belichick "coaching tree" to become an NFL head coach, joining Saban, Romeo Crennel, Eric Mangini, Josh McDaniels, Al Groh, Jim Schwartz, Bill O'Brien and Matt Patricia.
Flores spent 11 seasons with the New England Patriots, including three as linebackers coach and four as safeties coach.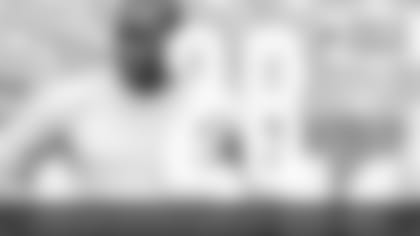 With Flores as the defensive play-caller in 2018, the Patriots ranked ninth in the NFL in fewest passing yards allowed per play, sixth in interception rate and seventh in fewest points allowed.
As linebackers coach in 2017, Flores helped the Patriots rank fifth in the NFL in scoring defense by allowing 18.5 points per game.
During Flores' 11 seasons with New England, the Patriots won the AFC East title 10 times, the only exception coming in 2008 when the Dolphins finished first.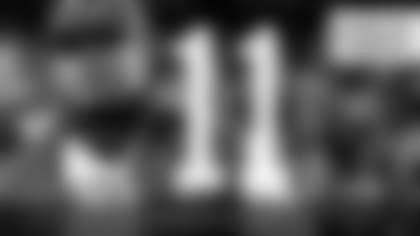 Flores was part of a New England team that set an NFL record by appearing in the last eight AFC Championship Games.
Flores, a linebacker/defensive back at Boston College, is the fifth Dolphins full-time coach who played for a BCS school. Wilson played at Northwestern, Johnson played at Arkansas, Wannstedt played at Pittsburgh, and Cameron played at Indiana.
In his two seasons as a starter at BC, Flores had two interceptions — one against Army in 2001 and against Central Michigan in 2002.
Flores is the second-oldest of five brothers.