The Dolphins will be back in a familiar spot when they face the Carolina Panthers in their next game.
The game at Bank of America Stadium in Charlotte, North Carolina, will extend the Dolphins' league record for most appearances in Monday night games to 83, four more than the Dallas Cowboys.
The Dolphins will bring a 41-41 Monday night record into the game, making them one of four teams in the NFL with at least 40 victories on that day — along with San Francisco (48), Dallas (45) and Pittsburgh (44).
As a testament to the Dolphins' popularity through the years, the Dolphins are the only team in the league never to go consecutive seasons without at least one appearance on Monday Night Football since it began in 1970. In the 48 years of Monday Night Football, the Dolphins have gone without a Monday night game only five times — in 1989, 2005, 2008, 2012 and last season.
Only the Cowboys, with three, have had fewer seasons without a Monday night game.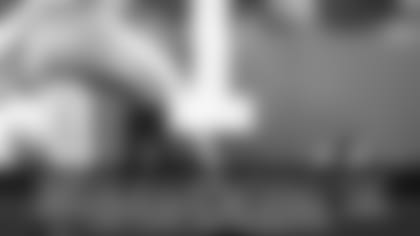 The Dolphins will be facing Carolina in a Monday night game for the first time, leaving six teams they have never faced on MNF: the Ravens, Texans, Lions, Vikings, Rams and Seahawks.
The team against which the Dolphins have had the most success on Monday Night Football is Cincinnati, with Miami sporting a perfect 4-0 record against the Bengals.
The Dolphins' most recent appearance on Monday night came in 2015 when they dropped a 31-24 decision against the New York Giants at Hard Rock Stadium. That game left the Dolphins with a 15-24 record in Monday night games decided by seven points or less. Conversely, the Dolphins are 8-6 in games decided by 21 points or more. The Dolphins have been involved in three overtime games on a Monday night: they defeated New England 16-13 in 1980 on the night former Beatles member John Lennon was killed; lost against the Bears 36-33 in 1997 in a game moved from Sunday to Monday because the then-Florida Marlins needed the stadium for a World Series game; and lost against the Jets 40-37 in 2000 in the game that become known as the "Monday Night Miracle."
The Dolphins are 8-8 against NFC teams on Monday Night Football, including a 3-1 record against the Chicago Bears highlighted by the memorable 1985 game at the Orange Bowl.
Miami's most lopsided Monday night victory came in 1986 against the New York Jets at the Orange Bowl. New York came to South Florida with a league-best 10-1 record that night but left after a 45-3 rout.
The Dolphins have been involved in two shutouts on a Monday night: a 21-0 victory against Cincinnati in 1978 and a 3-0 loss against Pittsburgh at rain-filled Heinz Field in 2007.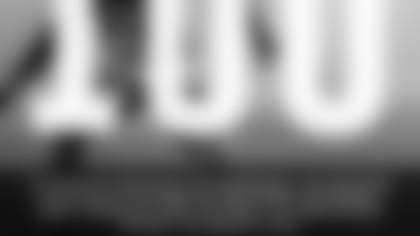 In terms of individual performances, the Dolphins have had 18 100-yard rushing games on Monday night, topped by Ricky Williams' 216-yard outing against the Bears in 2002 that came one week after he rushed for 228 yards against Buffalo. Williams' 216 yards represents the second-highest total in Monday Night Football history behind only the 221 yards by the Raiders' Bo Jackson against Seattle in 1987.
The Dolphins' most recent 100-yard rushing performance in a Monday night game was produced by Ronnie Brown against the Colts in 2009 when he gained 136 yards in a 27-23 loss.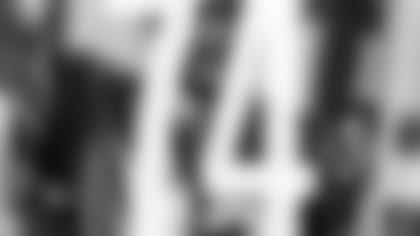 Dan Marino owns a couple of league career records when it comes to Monday Night Football, namely most passing yards (9,654) and most touchdown passes (74).
He does not, however, own the Dolphins Monday night record for most passing yards in a game because that belongs to Chad Henne with his 416 yards against the New England Patriots in the 2011 opener. Marino did have a 404-yard game against the Cleveland Browns in 1988.
The Dolphins have had 12 300-yard passing performances in Monday night games, eight of which belong to Marino. Henne has two of them, and the other two were produced by Bob Griese in 1978 (against Houston) and by Steve DeBerg in 1993 (against Pittsburgh).
The Dolphins have had 20 100-yard receiving performances from 13 different players in Monday night games, topped by Mark Clayton's 150 yards in the 1984 season finale against the Dallas Cowboys.
Clayton scored three touchdowns that night, which is tied for the NFL record for most TD catches in a Monday night game.
Dick Anderson, a safety on the Dolphins' Super Bowl teams of the 1970s, holds the league record for most interceptions in a Monday night game as he came up with four picks in a 1973 game against the Pittsburgh Steelers. Anderson returned two of the interceptions for touchdowns that night to help the Dolphins pull out a 30-26 victory.
Safety Charlie Babb had three picks in a 1975 Monday night game against Oakland.
Thirteen different Dolphins players share the team record for sacks in a Monday night game with two: Trace Armstrong, Bob Baumhower, Doug Betters, Kim Bokamper, John Bosa, Charles Bowser, Bryan Cox, Chuck Klingbeil, Mack Moore, Adewale Ogunleye, Earnest Rhone, T.J. Turner and Jeff Zgonina.
Remember that sacks didn't become an official stat until 1982.
On special teams, O.J. McDuffie holds the distinction of being the only Dolphins player with a return for a touchdown, as he took a punt back 72 yards for a score in a 1993 game against Pittsburgh. Wes Welker had a 71-yard punt return against New England in 2004, although he didn't score on the play.
Brock Marion had a 93-yard kickoff return in 1999 against Buffalo, but he was tackled at the Bills 4-yard line.