The Dolphins got down to the 53-man roster limit Saturday when they waived 30 players, released three veterans, and waived/injured three others.
The biggest name to get released was veteran defensive tackle Kendall Langford, who had joined the team Aug. 14 and played three days later in the preseason game against the Carolina Panthers.
While Langford is a proven veteran, the Dolphins already had good depth at that position with veteran Akeem Spence, fourth-year player Jordan Phillips, and second-year players Davon Godchaux and Vincent Taylor. They were the four defensive tackles the Dolphins kept on their 53-man roster.
The other veterans who were released were tight end Gavin Escobar and linebacker Terence Garvin.
The three players waived/injured were quarterback Bryce Petty, wide receiver Rashawn Scott and rookie defensive end Quincy Redmon.
The QB call: As Head Coach Adam Gase had hinted earlier in the week, the Dolphins ended up keeping three quarterbacks on their initial 53-man roster, for now extending the battle for the backup spot between Brock Osweiler and David Fales. Osweiler had the better preseason statistically, in large part because of his performance in the 34-7 victory against the Atlanta Falcons in the preseason finale when he was 16-for-25 for 147 yards with two touchdowns and no interceptions and a passer rating of 106.6.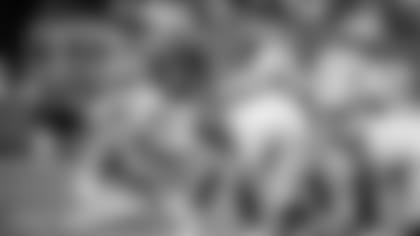 Kicker choice: Seventh-round pick Jason Sanders ended up beating out undrafted free agent Greg Joseph in the battle between rookies for the placekicker job. Associate Head Coach/Special Teams Coordinator Darren Rizzi said during training camp he believed that both were NFL-caliber kickers. Sanders was 7-for-9 in field goal attempts during the preseason, including a long of 56 yards on his final attempt against Atlanta on Thursday. Joseph attempted only three field goals during the preseason and made all three, including a 54-yard kick against the Carolina Panthers on Aug. 17.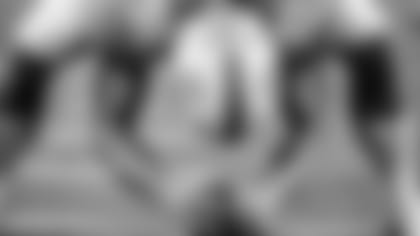 Denney keeps going: Not that this came as much of a surprise, but veteran John Denney won the battle for the long-snapper job against rookie free agent Lucas Gravelle. That means Denney is poised to start his 14th NFL season Sept. 9 and when the Dolphins face the Minnesota Vikings on Dec. 16, three days after his birthday, he will become the second player to appear in a game for the Dolphins after turning 40.
Injured keepers: The Dolphins' initial 53-man roster includes two players who have been sidelined for weeks because of injuries — offensive lineman Jake Brendel and linebacker Mike Hull. Brendel sustained a calf injury in practice early in camp, and Hull sustained a knee injury in the preseason opener against the Tampa Bay Buccaneers. As a reminder, teams can bring back from injured reserve two players every season no earlier than eight weeks after they went on IR. 
Lippett loses out: Cornerback Tony Lippett was another player whose release is worth mentioning. Remember that he led the Dolphins in interceptions with four when they earned a playoff spot in 2016, though he has struggled to bounce back after missing all of last season because of a torn Achilles tendon sustained in practice. The Dolphins ended up keeping five cornerback on their initial 53-man roster: Xavien Howard, Bobby McCain, Torry McTyer, Cordrea Tankersley and rookie sixth-round pick Cornell Armstrong.
Wide receiver intrigue: The Dolphins ended up cutting more than half of their 11 wide receivers and keeping five on the initial 53-man roster, a bit of a surprise given that DeVante Parker and Jakeem Grant currently are nursing injuries. The other wide receivers on the 53-man roster are Kenny Stills, Danny Amendola and Albert Wilson. Along with the move with Scott, the Dolphins waived Malcolm Lewis, Drew Morgan, Francis Owusu, Isaiah Ford and Leonte Carroo.
Head start: The Dolphins actually began their cuts to the 53-player limit Friday night when they traded defensive back Jordan Lucas to the Kansas City Chiefs for an undisclosed draft pick. Lucas was a sixth-round pick of the Dolphins in 2016 and he appeared in 19 games the past two season.
The complete list: The Dolphins transactions Saturday included the following players being waived: CB Johnathan Alston, G Isaac Asiata, CB Taveze Calhoun, WR Leont Carroo, LB Cayson Collins, CB Jalen Davis, TE Thomas Duarte, S Trae Elston, WR Isaiah Ford, LB Frank Ginda, LS Lucas Gravelle, C Connor Hilland, RB Buddy Howell, K Greg Joseph, T Roubbens Joseph, RB Jeremy Langford, WR Malcolm Lewis, CB Tony Lippett, DE Cameron Malveaux, DE Claudy Mathieu, C Mike Matthews, WR Drew Morgan, DT Anthony Moten, WR Francis Owusu, DT Jamiyus Pittman, LB Quentin Poling, RB Brandon Radcliff, T Eric Smith, T David Steinmetz and DE Jonathan Woodard. The following were waived/injured: QB Bryce Petty, DE Quincy Redmon and WR Rashawn Scott. The following were released: TE Gavin Escobar, LB Terence Garvin and DL Kendall Langford.]
The next step: Expect many of the young players waived by the Dolphins to be back on the practice squad when NFL teams are allowed to put those together starting Sunday afternoon. Before that, NFL teams have until 1 p.m. to put in waiver claims for players who were cut Saturday. If multiple teams put in a claim for a player, the claim priority is the same as the 2018 draft order. That means the Dolphins have the 11th priority spot for waiver claims. That order will remain unchanged until the Tuesday following the third regular season weekend when it will be based on the 2018 standings. For reference, the Dolphins claimed two players off waivers the day after the roster cuts to 53 last year: kicker Cody Parkey (from Cleveland) and linebacker Justin March-Lillard (from Kansas City).