Dolphins special teams captain Michael Thomas has been named All-Pro by Pro Football Focus.
Defensive tackle Ndamukong Suh was named as a second-team defensive interior lineman behind Aaron Donald of the Los Angeles Rams and Geno Atkins of the Cincinnati Bengals.
"The very definition of the term 'special teams ace,' Thomas has been performing at a high level on special teams throughout his career," PFF wrote. "In 2017, he made 10 tackles and didn't miss any at all on special teams. Playing 283 snaps as part of the third phase, Thomas was a member of five of the Dolphins' six primary special teams units." Thomas appeared in 13 games this season before was sidelined by a knee injury that eventually landed him on injured reserve. Thomas was a PFF honorable mention on special teams in 2016.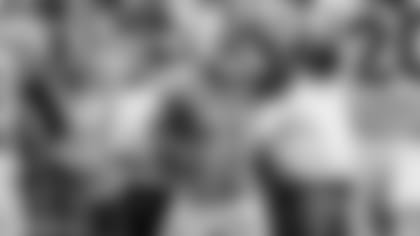 AP All-Pro voting: Thomas and Suh were among the four Dolphins players who received votes for The Associated Press All-Pro teams. A total of 50 media members voted, and Thomas was third among special teams players with three votes. Safety Reshad Jones got the most votes among Dolphins players with four, which tied for sixth among NFL safeties. Suh got one vote as an interior lineman and Kenny Stills got one vote as a flex player on offense.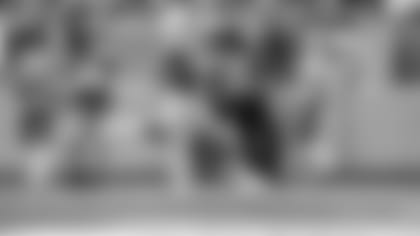 Finishing run: Running back Kenyan Drake came through in a big way after being thrust into a bigger role with the injury sustained by Damien Williams at Gillette Stadium on Nov. 26. In fact, Drake led the entire NFL with 444 rushing yards over the last five weeks of the 2017 regular season. Drake's total beat that of the Rams' Todd Gurley, who had 440 yards during that span. Drake finished the season with three runs of 40 or more yards, which was tied for second-most in the NFL with Jordan Howard, Kareem Hunt and Mark Ingram. Only Bilal Powell of the Jets, with four, had more.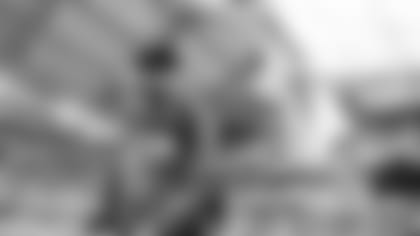 Futures contracts: The Dolphins began their work constructing their 2018 roster this week when they signed nine players to futures contracts. The latest player signed was former Stanford wide receiver Francis Owusu, who was in training camp with the Dolphins last summer. He joined eight players who finished the season on the Dolphins practice squad: CB Taveze Calhoun, QB Brandon Doughty, T Sean Hickey, CB Tracy Howard, WR Malcolm Lewis, WR Drew Morgan, RB Brandon Radcliff and DE Jonathan Woodard.
Draft thoughts: We indicated Sunday night that the Dolphins will have the 11th overall pick in the 2018 NFL Draft. They will rotate with the Raiders and 49ers between the ninth and 11th picks every round. The Dolphins currently have eight picks in the 2018 draft. They have an extra fourth-round pick from the Jay Ajayi trade with the Eagles in October and they have an extra seventh-round selection from a 2017 draft-day trade with the Tampa Bay Buccaneers, but currently are without a fifth-round choice, having traded their pick to the New Orleans Saints in the September trade for linebacker Stephone Anthony.