INDIANAPOLIS — Thirty-two years after the Dolphins used their first-round pick on a defensive end from Boston College by the name of John Bosa, the family name is again front and center at the scouting combine.
In fact, Nick Bosa is about to help make the family some NFL history. The Ohio State prospect is all but certain of being a first-round pick at the end of next month, which would make it a clean sweep of first-round selections for dad and his two sons — Joey was the third overall pick in the 2016 draft when he was taken by the Chargers.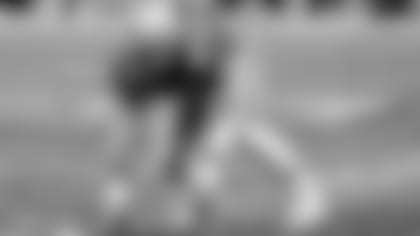 The Manning family, with father Archie and sons Peyton and Eli, accomplished that feat, but all three of them were quarterbacks. This is believed to be the first time the father-son-son first-round trifecta involves three defensive players.
Oh, and let's not forget that the younger Bosas' uncle, Eric Kumerow, also was a first-round pick — also with the Dolphins.
"My uncle (Eric Kumerow) went 16th, my dad went 16th, my brother went third and hopefully I'm going pretty high as well," Nick said at the combine Saturday. "It's pretty awesome."
Nick not only should go pretty high in the 2019 draft, he could end up beating his brother's draft spot. Some mock drafts even had him first overall.
But Nick said there's no competition between brothers or bragging rights involved.
"Definitely not a rivalry," Nick said. "I just want to do everything I can here to let all the coaches know that I'm ready to go and I'll be a good NFL player. No wager. You talk to him he wants the best for me, wants me to go No. 1. It's crazy that both of us are in this position so soon after each other."
Nick has been staying with Joey in Fort Lauderdale since the end of the NFL season, and this was after he stayed with him in Southern California after his 2018 season ended prematurely because of what he described as a "groin, lower abdomen" injury.
Bosa said he was fully recovered and planned do take part in all the drills at the combine.
Nick said Joey offered some advice before he came up for the combine.
"We talk all the time," Nick said. "He's just giving me motivation, tells me it's going to be awesome, I'm going to kill it."
Combine highlights: Ole Miss wide receiver D.K. Metcalf got an awful lot of attention with a social media photo that showed off his insanely sculptured physique and his measurements of 6-3, 228 pounds with 1.9 percent body fat validated the picture. On Saturday, Metcalf showed what an athletic freak he really is. Metcalf tied for third-fastest time in the 40 with a 4.33 — again, he's 6-3, 228 pounds — tied for third-highest vertical jump at 40.5 inches, and had the fifth-best broad jump at 11 feet 2 inches. Metcalf, the son of former Bears guard Terrence Metcalf, could end up being a first-round pick despite never catching more than 40 passes in a season in college. … Parris Campbell of Ohio State and UMass' Andy Isabella tied for best 40 time among wide receivers with a 4.31. Penn State's Trace McSorley had the fastest time among quarterbacks at 4.57, but the time that stood out was the 4.59 posted by Tyree Jackson, the 6-foot-7 prospect from the University of Buffalo. D.K Metcalf ran the fastest 40-yard dash (4.33) at the NFL Scouting Combine of any player to weigh 225+ pounds, since official Combine data has been tracked in 2003.
Moore moment: Yes, that was former Dolphins quarterback Matt Moore sitting behind Dan Marino and new assistant head coach/quarterbacks coach Jim Caldwell watching combine workouts at Lucas Oil Stadium on Saturday. Moore, who played for the Dolphins from 2011-17, will be spending time with the Dolphins' personnel staff moving forward.
Prospect to cheer for: Boston College defensive end Zach Allen grew up a New York Giants fan, but he's also intrigued by the notion of ending up with the Dolphins — for one interesting reason. His mother, Irene, was a Dolphins Cheerleader in the 1980s. "We joke about that," Allen said Saturday. "Yeah, it would be pretty funny. It would be kind of like a family reunion, I guess. Maybe my mom could go out and get the pom-poms for a couple of games or something if I'm there."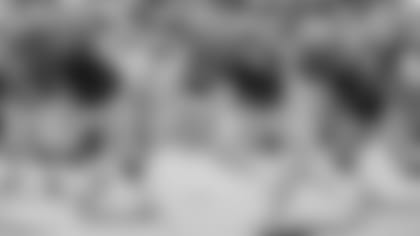 JT clone: At 6-5, 249 pounds with long arms, Florida State defensive end Brian Burns has a lot of the same characteristics as Dolphins Hall of Famer Jason Taylor. It also happens that Taylor was Burns' favorite player growing up in Fort Lauderdale. Burns got the chance to talk to Taylor before he started training for the combine and got some pointers. Most importantly, Taylor stressed the importance of always working to keep his legs strong. Burns obviously would like nothing more than to be able to have the kind of success Taylor had in the NFL. "I could keep going on about Jason Taylor," Burns said. "Just know that I could definitely see us being similar and the comparison is spot on."
Cross-training: NFL teams can request every year for prospects to work out at a second position at the combine and among those who got that request this year was highly rated defensive lineman Ed Oliver from the University of Houston, according to NFL.com. The request was for Oliver to work out as a linebacker. Others who got the request this year were Iowa State WR Hakeem Butler (TE), Penn State QB Trace McSorley (DB) and FAU RB Devin Singletary (WR).