The Dolphins will have at least two new coaches on their staff for the 2018 season, including a new offensive coordinator.
The team announced Friday the hiring of former Chicago Bears offensive coordinator Dowell Loggains to the same role, as well as the hiring of three other coaches. Loggains was the Bears' quarterbacks coach in 2015 when Dolphins Head Coach Adam Gase was the offensive coordinator.
Along with Loggains, Jeremiah Washburn was hired as offensive line coach. Washburn was assistant offensive line coach for the Dolphins in 2016 and returns after serving one season as Bears offensive line coach.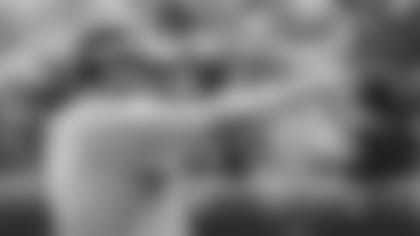 New assignments: The changes on the Dolphins coaching staff will feature three coaches with new roles. The most notable is former offensive coordinator Clyde Christensen becoming director of football and player development. Shawn Jefferson has gone from wide receivers coach to assistant head coach/offense. His old position now will be handled by Ben Johnson, who had been the assistant wide receivers coach. In addition, the Dolphins announced that three coaches would not be retained: running backs coach Danny Barrett, defensive line coach Terrell Williams, and defensive backs coach Lou Anarumo.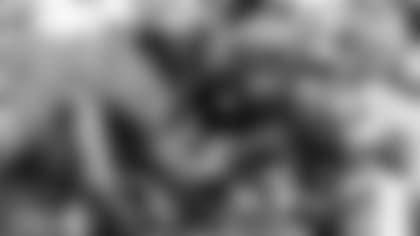 Senior Bowl time: Executive Vice President of Football Operations Mike Tannenbaum and General Manager Chris Grier will lead the Dolphins delegation in Mobile, Alabama, next week for the 2018 Senior Bowl. Dolphins scouts have spent this week in St. Petersburg, Florida, site of the annual East-West Shrine Game. Among the players on the Senior Bowl rosters are Oklahoma quarterback Baker Mayfield, Boston College defensive end Harold Landry and four players from the national champion University of Alabama Crimson Tide: DT Da'Shawn Hand, P JK Scott, CB Levi Wallace and C Bradley Bozeman.
WalkAbout Autism & Expo: The eighth annual Dan Marino Foundation WalkAbout Autism & Expo, brought to you by Walgreens, presented by Badia Spices, will take place Saturday, Jan. 27 at Hard Rock Stadium from 8 a.m. to noon. As per the event website, "We walk with friends, family, co-workers, and classmates to raise awareness and funds for the South Florida autism community, while enjoying a fun-filled day. Proceeds raised through this event stay in our local community. All school and nonprofit service provider WalkAbout teams are eligible to receive 25 percent back of the money raised by their teams to support special needs programming." Since 2011, more than 180 schools and organizations have benefited from the $3.8 million raised by DMF WalkAbout teams and sponsors. New adaptive technology, classroom equipment, field trip opportunities, post-secondary and employment services, and much more have been made possible by these dollars. For information about the event, visit https://secure.e2rm.com/registrant/EventHome.aspx?eventid=226218&langpref=en-CA&Referrer=direct/none#&panel1-1.
Grant/scholarship time: The Dolphins are now accepting applications for a social justice grant program and Project Change scholarship. The Dolphins organization has earmarked funds for a social justice grant program to impact organizations in need that are involved in community engagement, education or justice reform. The grant program is guided by an advisory committee of Dolphins players and staff. The Dolphins also are accepting applications for the Project Change Scholarship, a program that will identify one high school student each year and pay for their tuition to college over a four-year period. The goal of the scholarship is to target students to impact their lives, so they can make a change in their community. To be eligible for the Project Change Scholarship, students must maintain a GPA of 3.0 or higher and complete at least 40 hours of community service a semester in social just programs. Students interested in applying must write an essay on what change they want to see in the community and how the scholarship will achieve that change. Acceptance into a community college or university is necessary. Applications for both the social justice grant program and Project Change Scholarship are due Feb. 28 and can be submitted at Dolphins.com/SocialJustice.