Bobby McCain joked before the start of the third annual Dolphins Cancer Challenge Celebrity Golf Tournament that he might become the laughingstock of the event because of his lack of ability in that sport.
It didn't matter, though. It was important for McCain to lend his support to the event at the Turnberry Isles Golf Course. And the same went for Kenyan Drake and Davon Godchaux, who didn't even want to attempt golfing but showed up anyway to ride around the course, mingle and, again, support this good cause.
The golf outing is one facet of the Dolphins Cancer Challenge, which has raised more than $20 million for the Sylvester Comprehensive Cancer Center since its inception in 2011.
"The DCC and raising the funds for Sylvester, for me, holds a special place," said tackle Sam Young, who was among the Dolphins players in attendance. "Myself and my family, as a lot of families, have been impacted one way or another by cancer. And the work they're doing at Sylvester, this is just a small part of contributing and helping to find a cure."
Along with McCain, Godchaux, Drake and Young, Dolphins players at Turnberry Isle on Friday morning included safety Reshad Jones, cornerback Xavien Howard, tackle Ja'Wuan James, tackle Eric Smith, punter Matt Haack and wide receiver Drew Morgan. Alumni on hand included Nat Moore, Bob Griese, Ronnie Brown and Lamar Thomas.
The Florida Panthers were represented by defenseman Mike Matheson and former No. 1 overall pick Ed Jovanovski.
"It a great day for us to be out here," said Jennifer Jehn, Senior Vice President of the Miami Dolphins Foundation. "We're really excited to be out here, have another chance to raise more money, find better cures, better outcomes, but also just have people come out and fight for the cause and have a great time.
"This year is our largest (golf) event, both in participants and net contribution from this event. This year was a sellout, but also thanks to our many sponsors that come out and help us and underwrite the event, that does allow to then grow the event and have 100 percent of the contribution go to Sylvester."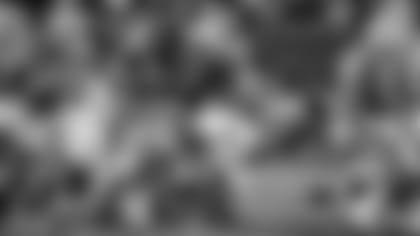 Bigger Drake: Drake told reporters Friday he has put on between 5 and 10 pounds since the end of last season, which ended with him as the feature back after Jay Ajayi was traded and Damien Williams landed on injured reserve. "I know as I run around I'll probably lose that weight," Drake said. "But maintaining it is definitely something I want to do. Get to that weight to begin with, sustain it during the offseason program. Then when training camp hits, I might lose 5 pounds, but I'll still be at an optimal weight for the season."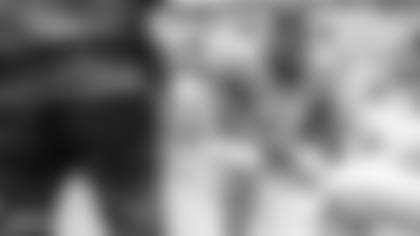 Ready to step up: Godchaux understands the spotlight will be on him and fellow defensive tackles Jordan Phillips and Vincent Taylor now that the Dolphins have decided to move on from four-time Pro Bowl selection Ndamukong Suh, and he's ready for the challenge. "Most definitely," he said. "Got to. To replace his shoes, got to. Got to pick up the game. What, five-time Pro Bowler? Got to pick the game up." Godchaux was asked whether he saw the release of Suh as a vote of confidence from the coaches in him and the other defensive tackles on the roster. "Most definitely," he said. "We've just got to go out there and execute, be consistent each and every day and that starts in practice."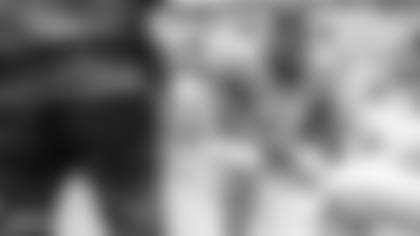 Anxious to get going: The Dolphins are now just three days away from the start of the offseason program, which could be seen as the starting point in the 2018 season. "It's exciting," McCain said. "Everybody is excited to be back. Guys are coming around. You see a lot of guys in the locker room that haven't been there; they've been at home, training, doing their own thing. It's exciting. It's a great feel … it's a refreshed locker room at the end of the day. There's a lot of new faces and there's a lot of guys we've never seen and a lot of guys we're excited to have with us." The offseason program will start with two weeks of conditioning work, followed by three weeks on on-field work, and then OTAs beginning May 22.
More for Gore: Running back Frank Gore's return to South Florida was punctuated Thursday when the City of Miami declared April 12 as Frank Gore Day. As part of the tribute, Gore was given a key to the city. Gore, who was born in Coconut Grove and played at Coral Gables High before starring at the University of Miami, signed with the Dolphins on March 22.