Wide receiver DeVante Parker was a full participant in practice Thursday for the first time since Aug. 12, raising hopes he could make his 2018 debut this weekend against the New York Jets.
Parker hasn't played since he sustained a finger injury in practice three days after the preseason opener against Tampa Bay.
"He seems fine," Head Coach Adam Gase said. "I think he's itching to play. We went through today, he got involved in team reps. He hasn't complained about anything. He's been aggressive to get out there and catch as many balls as possible. He did a good job of staying in shape. Running-wise, he's good.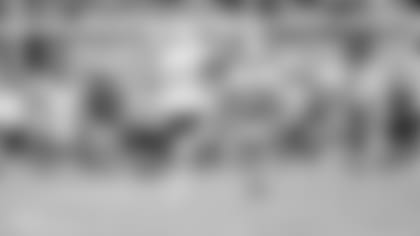 "I think he's excited to get going. When you don't play that first game, you're kind of itching to get to that first one. I know when he tells me that he's ready to go and he wants to go, when he's that emphatic about it, that's a good sign for us."
Gase said the Dolphins' patience in bringing Parker back will help reduce the chance of him re-injuring the finger. The final step, according to Gase, is getting the OK for the team's medical staff.
Parker said after practice his goals are simple if he does play Sunday.
"I just want to go out there and prove to myself and make my family proud, and go out there and do what I need to do to get the job done," he said.
Confidence in Larsen: With veteran guard Josh Sitton missing practice for a second consecutive day, veteran Ted Larsen could be in line to take his spot in the starting lineup against the Jets. Gase says he's got plenty of confidence in Larsen, who has made 73 career starts, including eight with the Dolphins last season. "That's why he's here," Gase said. "I mean, he started for us last year. That hurt us last year when he got hurt. That was a big loss for us. We had to shuffle a lot of pieces around because we had so many reps with him. Him going in, that was the main reason that we wanted him on this team was if something ever happened to anybody and he went in the game, we were really comfortable with that because we feel like he is probably a starter at a lot of different places and we're lucky enough to have him here."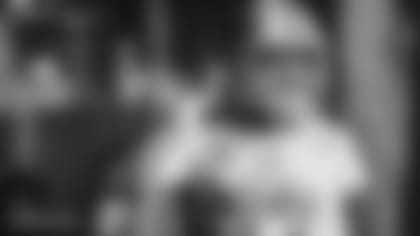 Captain choices: Gase confirmed Thursday that the captains for the Tennessee game will fill those roles for the entire season and he also said he was the one who made the choices, unlike years past when players voted on their teammates. The captains are quarterback Ryan Tannehill, wide receiver Kenny Stills and center Daniel Kilgore on offense, cornerback Bobby McCain on defense, and Walt Aikens on special teams. The sixth captain will be selected on a game-by-game basis, and it was defensive end Cameron Wake who got that call against Tennessee. "Those guys are vocal guys and they're the type of guys, they take pride in their group and what side of the ball they are, whether it's offense, defense or special teams," Gase said. "That's really what we're looking for. We're looking for those guys that'll step up when things get tough and things aren't quite going the way … who's going to step up and who's going to be a guy not only to play well but to be vocal as well?"
Call for the Hall: The Pro Football Hall of Fame announced Thursday the 102 modern-day nominees for the Class of 2019, and the group included four Dolphins alums. Among the players nominated were longtime Dolphins linebacker Zach Thomas and offensive tackle Richmond Webb, as well as former cornerback Troy Vincent, who spent his first four NFL seasons with the Dolphins after being a first-round pick in 1992. The list of coaches who were nominated included Jimmy Johnson, who guided the Dolphins to three playoff appearances in his four seasons (1996-99) as head coach. The Modern-Era nominees will be reduced to 25 semifinalists in November and, from there, to 15 finalists in January. The Hall of Fame Class of 2019 will be announced Feb. 2, the night before Super Bowl LIII.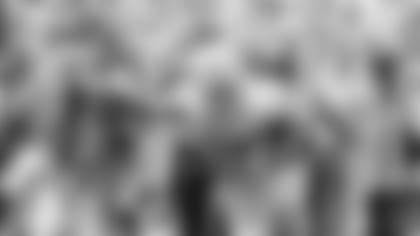 Gore gaining ground: After rushing for 61 yards on only nine carries in his Dolphins debut Sunday, Frank Gore now stands only 14 yards behind Curtis Martin for fourth place on the NFL's all-time rushing yardage list. That makes it a solid likelihood he'll pass Martin during a game against one of his former teams. For Gore, though, milestones take a back seat to team success. "That's big, especially how my career was coming out of college, knee injuries and hearing what a lot of people say I'd be in the league two or three years and be done," Gore said Thursday. "That would be big, but my main goal is to go out there and try to tackle success to help this team win a game."