The Dolphins are taking a different approach for their Thursday night road game, with Head Coach Adam Gase hoping it will produce a better outcome.
Instead of traveling the day before the game as they did in 2016 for their Thursday night game against Cincinnati or last season for their game against Baltimore, two games they lost, the Dolphins headed out to Houston on Tuesday after a brief workout at the Baptist Health Training Facility at Nova Southeastern University.
"Yeah, obviously the last two years what we've done really hasn't paid off," Gase in a Tuesday morning conference call, "so we just felt like it was a good opportunity for us to change it up. Talking with some of our players, they thought it was a good idea with how we scheduled it with our workouts, meetings, leaving early, just do something different.
"Tomorrow we'll be able to do a walk-through. We have meetings kind of all over the place between today and tonight, tomorrow. We're just trying to get our players all the information throughout the week and have as many walk-throughs as possible and just keep talking and covering things all the way up to the game."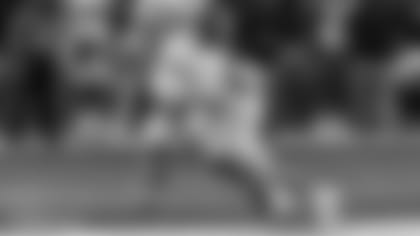 Replacing Wilson: Gase did not have an update on the status of injured wide receiver **Albert Wilson**, who was scheduled to meet with a hip specialist Tuesday. With Wilson and **Kenny Stills** (groin) out for the game against Houston, the logical assumption is the Dolphins will promote one of their practice squad wide receivers — **Leonte Carroo**, **Isaiah Ford** or **Malcolm Lewis**. Gase said any kind of decision in that regard likely wouldn't come until Wednesday. The other issue with Wilson being out is that he was used in a wide variety of ways and positions that it's almost impossible to replace exactly what he brought to the offense. "Albert had been working on a lot of that stuff since the spring," Gase said. "He had a good grasp of what we were doing, with what we were asking him to do. Some of that stuff was creating some exotic formations, which was a little different than anything that we had done before, so we've got to kind of figure out what's best for us for this game and then what's best for us moving forward."
Harris on hold: Defensive end **Charles Harris** will miss a third consecutive game because of the calf injury he sustained on the final play of practice in preparation for the game against the Chicago Bears in Week 6. "He's progressing," Gase said. "That's one of those injuries you have to be very careful on because you can really reset the whole process if you push too hard too fast." Harris, the Dolphins' first-round pick in 2017, had three tackles and a quarterback hit in his last game when he made his first start of the season against the Cincinnati Bengals.
Derby dilemma: As is the case with Harris, the Dolphins are trying to be cautious with tight end **A.J. Derby**, who has missed the past three games because of a foot injury. Derby, who caught a touchdown pass in the Week 2 victory against the Jets, hasn't played since being injured the following week against Oakland. "I think right now it's kind of a wait-and-see thing for us," Gase said. "I know last week he practiced. He got sore there towards the end of the week. We're trying to buy as much time as possible. I almost put him up last game because I was feeling good on the first two days, but the third day he was a little more sore than what we anticipated."
Hurricane help: The Dolphins will team up with Feeding South Florida on Friday when they host a Hurricane Michael relief effort in the parking lot of Hard Rock Stadium. The event will take place from 3-7 p.m. Those wishing to donate are asked to bring the following items: diapers; baby wipes; pop-top canned goods; peanut butter; granola bars; and cereal.
Hurricane help, part two: Running back **Kenyan Drake** created a GoFundMe page, also to help with relief efforts associated with Hurricane Michael. "I have family directly affected by Hurricane Michael, as was part of my home state of Georgia, with serious devastation in Florida — my NFL home," Drake wrote. "In conjunction with a supplies drive in Georgia, all funds raised here will go directly towards purchasing additional items needed to be delivered to emergency shelters. Thank you for your support!" Those wishing to donate can visit **https://www.gofundme.com/fwee5-hurricane-michael-relief**.