Before kickoff of the Dolphins-Broncos game, running back Kenyan Drake found out his alma mater, the University of Alabama, had earned a spot in the college football playoffs.
Perhaps it had nothing to do with anything that happened later day, but maybe that welcome news spurred Drake to have the most productive game of his young NFL career.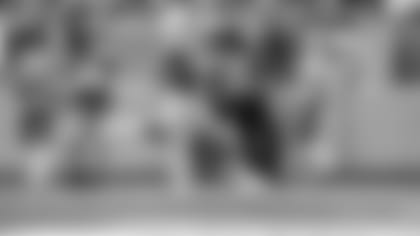 With Damien Williams sidelined with a concussion, Drake set career highs in rushing attempts with 23 and rushing yards with 120. Drake's previous highs were nine attempts and 82 yards.
"The line was giving him a couple of creases and he was making the right cuts and protecting the football," wide receiver Kenny Stills said. "We know what he's capable of. I'm happy for him. I know that's his first 100-yard game, so that's big time."
For his part, Drake credited pretty much everybody on offense except himself.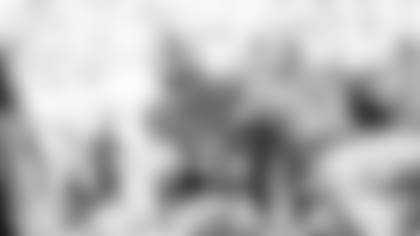 "It's only a testament to the people around me," Drake said. "The O-line did a great job, the receivers did a great job getting open, Jay (Cutler) spread the defense out and I had the easy part. I was just running through big holes trying to make out of every play. At the end of the day, I can't do anything but thank the game plan and the coaches and everybody else."
As for the unusually heavy workload, Drake said that was no problem.
"I think one time in high school I ran the ball like 25 times, but other than that I don't think I've ever run the ball that much in my life," Drake said. "I could have run 20 more times with how the O-line was blocking. Give all the credit to them."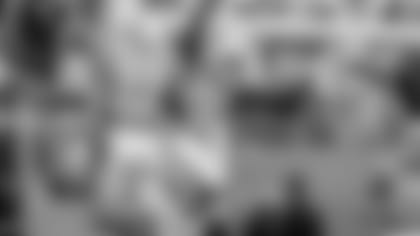 X marks the spot: Second-year cornerback Xavien Howard came into the game looking for his first career interception. He ended the day with two, including one that produced his first NFL touchdown. "I'm taking it one game at a time and just going to grow from here," Howard said. "Take it one game at a time and just doing my job." Howard scored on his first interception, which he returned 30 yards to give the Dolphins a 16-3 lead in the second quarter. His second pick came in the fourth quarter and was followed on the next play by Cutler's touchdown pass to Stills that made the score 33-9.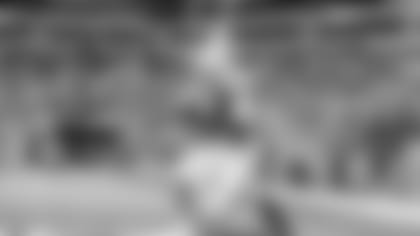 Julius' big play: Tight end DeVante Parker said during the week he was looking forward to facing his former team and many of his former teammates, and being able to score a touchdown and get bragging rights only made the victory that much more enjoyable. Thomas scored the Dolphins' first touchdown when he caught a 9-yard pass from Cutler in the second quarter, celebrating the touchdown by pretending to ride the football as if it were a bronco. "It's fun," he said. "I got a little bragging rights. We always talked about what it would be like if we played each other when you're battling in practice. It was exciting to go out there and able to make a play and help our team."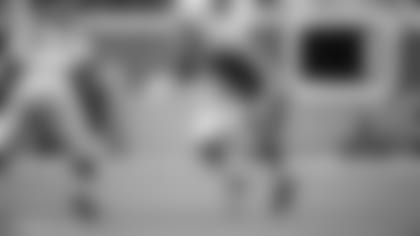 Getting into the action: Running back De'Veon Smith and defensive end Cameron Malveaux each made their NFL debut against Denver on Sunday. Malveaux was promoted from the practice squad Saturday; Smith was on the active roster for the game against the Tampa Bay Buccaneers but was inactive.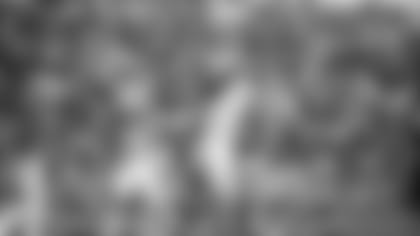 Special day: While the offense and the defense both had solid performances against Denver, the special teams were borderline spectacular. The list of big plays included Terrence Fede's punt block, Jakeem Grant's season-long 27-yard punt return, Matt Haack having a franchise-record seven punts inside the 20, a successful onside kick, the recovery of a Denver onside kick attempt, and a safety produced when Chase Allen punched the ball away from Broncos returner Isaiah McKenzie. "We need big plays on special teams to win games," Fede said. "I feel like we haven't had that all season. Hopefully this is a trickle-down effect and hopefully we can just keep it moving going forward to next week. It was a great day for us on special teams today."
JT's special day: Along with Jason Taylor getting his Hall of Fame ring, the halftime ceremony honoring the former Dolphins great also featured the unveiling of his new nameplate on the Dolphins Honor Roll, which now includes the Hall of Fame logo. Taylor became the 10th member of the Dolphins to enter the Hall of Fame when he was inducted this past August.