After running back **Frank Gore** reached yet another milestone last Sunday, he got a text from Hall of Famer Marshall Faulk.
Gore became only the fifth NFL player since the merger in 1970 to rush for 100 yards in a game at the age of 35 or older.
"It's big," Gore said of the text. "A guy like that and a guy who I respect and who killed it when he was playing. He killed it. We always talk during the season, even offseason. I just tell him to be real with me and he said I still can play."
Gore rushed for 101 yards against Chicago, helping him join MacArthur Lane, John Riggins, Marcus Allen and Emmitt Smith as 35-plus 100-yard rushers.
Against Chicago, Gore also had an 18-yard reception, which gave him 119 scrimmage yards for the game and 18,054 for his career. He's now 136 from catching Barry Sanders for sixth place on the all-time list.
Gore said he wasn't aware of the short list of 35-year-old 100-yard rushers.
"I didn't," he said. "I don't think about it and I didn't hear about it. I'm happy I did get the 100, though. And we also got the win, so that was big."
Old friend: The Dolphins defense will be facing a challenge Sunday against quarterback Matthew Stafford, who has thrown 10 touchdown passes against only one interception over Detroit's past four games. One Dolphins player very familiar with Stafford, who has thrown for more than 4,200 each of the past seven seasons, is safety **Reshad Jones**. The two were teammates at the University of Georgia in 2007-08. "Matthew Stafford is a great quarterback," Jones said. "College friend and teammate. It's going to be a challenge. He's confident in his arm. He can make every throw in this league. He's got a big arm. Good quarterback. Veteran guy. It's definitely going to be a challenge for us, but I think we'll be ready for the challenge."
The heat is on: The Dolphins will take a 3-0 home record into the game against the Detroit Lions at Hard Rock Stadium on Sunday, and it sure does look as though practicing in the South Florida weather all summer gives them an advantage over teams from cooler parts of the country. "I think our guys believe that the fact that we train down here and we're living in this, it's to our advantage," Gase said. "I think it's one of those things where it kind of reminds me of when we were in Denver. Whether the altitude thing was real or not, a lot of guys felt like it was. They knew if it's a four-quarter game that they felt like they had an advantage. I think our guys are starting really to see that and feel that way. That's the biggest thing for us is we try to make it a four-quarter game and try to prove that we're in the best shape possible to finish the game out the right way." Rookie **Minkah Fitzpatrick** says the struggles of opposing teams dealing with the heat of South Florida is visible. "You can see it," he said. "You can see it when they step out in the second half and it gets even hotter. Rather than getting cooler, it gets even hotter once we come out of halftime. A lot of people, you'll see them put their hands on their hips and they get their hands on their knees and somebody is down on the ground a couple of plays later."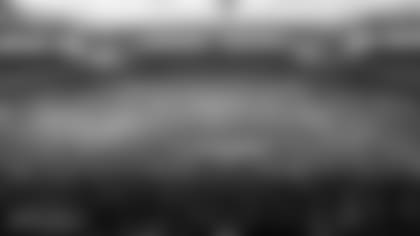 Where it all began: For the second consecutive week, Gase will be facing a team for which he used to work. In this case, it's the team with which he got his start in the NFL. Gase worked for the Lions from 2003-07, first as a scouting assistant for two years, then as an offensive assistant for two more years and finally as a quarterbacks coach for one year. Gase was asked about his Detroit days by Lions writers on his weekly conference call. "I don't know, man. It's been a long time," Gase said. "I finally sold my house, so I've got that going for me. (laughter) That only took 12 years. (laughter)." After explaining that his wife was the one who took care of the house sale, he talked about his time with the Lions. "I'll tell you what, it was a great experience for me," Gase said. "I met a lot of great people. Everybody that I worked with there, I enjoyed it. I learned a lot. It was a great first step, really, just to get in the league and I got a chance to go to San Francisco after that. A lot of those people I still keep in touch with and I'm still friends with."
Man of many names: Dolphins fans probably have heard by now all the slogans that have come out using quarterback **Brock Osweiler's** name. There's "Brocktober," "Hard Brock Stadium" and "Brock and Roll," among others. "I don't have social media, so I'm not a big hashtag guy, but it is pretty cool to see," Osweiler said. "The guys in the locker room, we've been having fun with it, obviously my family is having fun with it, so go ahead and keep writing it. It's fun." Osweiler was asked whether his family had a favorite pun involving his name: "Right now it's 'Brocktober.' I'm not looking much past that."