Head Coach Adam Gase insisted all of last week that the game against the New England Patriots was no different than any of the others on the schedule. So it made sense that he was treating the day after just like any other, regardless of the outcome.
"We did what we normally do as far as going through film with each side of the ball and we're going to move on," Gase said. "We've got to get things corrected. We've got a lot of things to get corrected. That happens.
"We just have to do a better job at fundamentals and making sure we don't get caught up emotionally in the game and just focus on what our job is and then we give ourselves a better chance."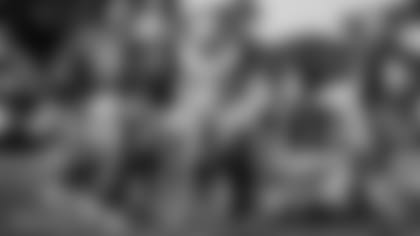 Gase said there were a lot of honest discussions Monday about what happened in the 38-7 loss at Gillette Stadium, a performance that nobody at the Baptist Health Training Facility at Nova Southeastern University would deem acceptable.
"It's quiet today," Gase said. "It's a bad feeling. When you get drummed in a division rival stadium, it's not something you like to experience. You're (peeved) you can't do anything about it now.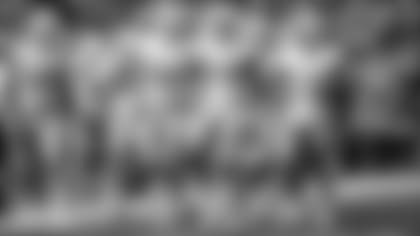 "Those guys know. It's no secret. We didn't sugarcoat a whole bunch today."
Gase has praised his players in the past for their ability to overcome adversity, and he's confident they'll bounce back from their first loss of the season.
"We'll come back to work Wednesday," he said. "They're not going to cancel the season. We're 3-1, we're out of the first quarter. The thing is we've got to reset, 0-0, and that's why today is always the toughest. Everybody is brutally honest and you're going to have conflict and you're going to have some back and forth. Guys put a lot in this game, same thing with coaches. It's an emotional game. Today is an emotional day. And then once you get past today you move on to the next opponent.
"It's up and down every week. If you win, everything is great. If you lose, it's like you lost 10 games. That's the just the way it is, and that's why you've just got to reset, get going again."
Injury update: Gase said he did not have an update on cornerback Bobby McCain (knee) or center Daniel Kilgore (arm), each of whom left the game against New England because of injuries. Gase said "a lot of guys" were out getting MRIs on Monday. Gase said it was too early to gauge whether safety Reshad Jones and/or wide receiver DeVante Parker would be available for the game against the Cincinnati Bengals next Sunday.
Swanson steps in: Veteran Travis Swanson replaced Kilgore against the Patriots and could find himself in a position to start in the event Kilgore has to miss some time. The Dolphins are familiar with Swanson, who was signed Sept. 11, from his time with the Detroit Lions, where the assistant line coach was Jeremiah Washburn, who's now in charge of the Dolphins offensive linemen. "That's a tough position to get thrown in there, especially a newer guy to our program now," Gase said of Swanson, who has 42 career starts, all with Detroit. "All of a sudden, he's taking reps and then all of a sudden you go against those guys and they're all over the place. I thought he did a good job. I know there's some things he's going to want to clean up, just some procedural things. We brought him in here because we had confidence in what he could do as a player. His intelligence is off the charts. He's somebody that Jeremiah has been around before. Communication is easy with him. We'll just kind of figure what's going on probably by the end of today and we'll move forward and figure out what's our best really road to go down."
Taking the safe route: Gase indicated the reason right tackle Ja'Wuan James was removed from the New England game in the fourth quarter was precaution, not performance, the same as it was for quarterback Ryan Tannehill. "I think he got pretty banged up in the game, and we got to the point where we put Sam (Young) in there," Gase said of James. "Same thing we did with Ryan. Ryan was taking a pretty good beating and after he got bent back on the one (sack), that probably freaked me out a little bit to where I started thinking, what are we doing? It was good to get Brock (Osweiler) in there too and just kind of get him in a live action game. It was one where my gut is saying, get him out of there, and he's trying to talk me into leaving him in there." In his first regular season appearance for the Dolphins, Osweiler completed 4 of 5 passes for 35 yards, including a 6-yard touchdown pass to Frank Gore with 2:42 remaining in the fourth quarter.
Tankersley talk: Cornerback Cordrea Tankersley was active for the first time in three games against New England, but he was the only Dolphins player in uniform who did not play. Gase said the formula for Tankersley, who started 11 games last season as a rookie third-round pick, to become a regular contributor is simple. "He's in the mix every week," Gase said. "He's just got to keep practicing, doing things right. The best way to always grab a coach's eyes, you just practice well. Just do it day in and day out, and be consistent. The hardest thing is when you're up and down, that's when you see guys get frustrated and coaches get frustrated and the player get frustrated. There's where I think he can help himself is just be that same guy every day and find a way to make plays in practice and then special teams come around just be a guy that can be counted on."