Head Coach Adam Gase reaffirmed his confidence Monday in quarterbacks Brock Osweiler and David Fales, adding that it's possible the Dolphins could keep both on the 53-man roster along with starter Ryan Tannehill.
Asked if he could see himself keeping three quarterbacks on the 53-man roster, Gase replied: "Four. Sure. Keep as many as we can.
"Yeah, I mean, we'll figure all that out when the time comes. We've still got another game. I want to see those guys go out there, execute what we're asking them to do, compete and then we'll figure that out the next week. I just want to respect the guys that are playing in this game, that are fighting for jobs. I don't want to get ahead of myself on that."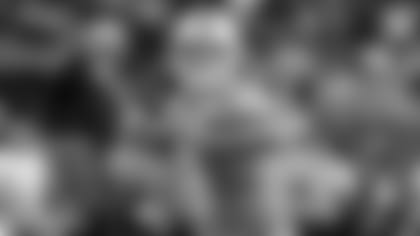 Osweiler and Fales split playing time in the second half against the Baltimore Ravens on Saturday, and it's easy to envision a scenario where they're the only two quarterbacks used in the preseason finale against the Atlanta Falcons on Thursday.
Gase refuses to look at that game as a winner-take-all situation for Osweiler and Fales.
"I don't know if I'm looking at it like that," Gase said. "We haven't even really said, this is how many we're keeping. If we keep three, then those two guys just keep battling it out for however long we go. If we make a decision, we say we're going to keep two, then does it really matter if it was this game that it was a winner-take-all? We're going to look at all the information and we're going to keep talking through this. I just want those guys to focus on what they're trying to do right now, which is get ready for Atlanta. We'll figure all that out next week."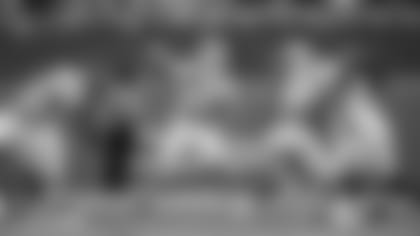 The one definitive statement Gase came right at the start of his press conference when he was asked whether he could say with certainty that whoever starts the season as the backup quarterback is on the roster right now.
Gase's reply: "Yeah. Yup."
And then Gase explained what gives him confidence in the two quarterbacks: "Because I've called games for both of them."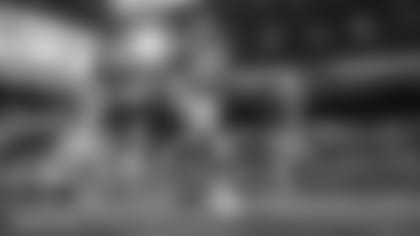 Backing Baker: Linebacker Chase Allen got some snaps with the first-team defense against Baltimore on Saturday, but that was not an indication that the job alongside Raekwon McMillan and Kiko Alonso is up for grabs but rather an issue of getting Allen ready if he's called upon to step up during the regular season. Gase made perfectly the starting job belongs to rookie third-round pick Jerome Baker: "Baker is our starter until we say otherwise."
Parker update: Wide receiver DeVante Parker continues to make progress in his recovery from a hand injury, but Gase said Monday he still can't catch a ball. Gase said it still was too early to say whether Parker will be available for the season opener against the Tennessee Titans.
Drake plan: The Dolphins have a playmaker at running back with Kenyan Drake and Gase said he had a thought as to how many touches he would like him to get every game. That number is between 15 and 20 rushing attempts and anywhere from six to eight targets in the passing game. Gase indicated that those numbers, however, apply in games when the Dolphins offense can run somewhere around 75 plays.
For starters: A lot of NFL teams make it a practice of sitting out their starters in their preseason finale, but Gase said he expected that some Dolphins first-teamers would see action against Atlanta on Thursday. "There are probably going to be some guys that play," he said. "Every guy is going to be treated different."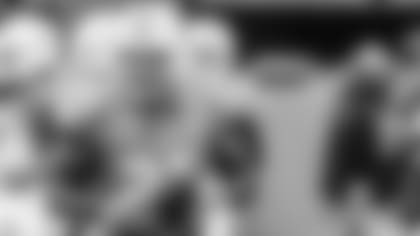 Gore action: Veteran running back Frank Gore got his wish to make his first appearance in a Dolphins uniform Saturday night, though he ended up playing only two snaps. On those two snaps, he carried the ball once and caught a pass out of the ballgame. Ever the competitor, Gore let it be known he wanted to play more. "I heard about it during the game that he wasn't real happy," Gase said. "I'm kind of going, all right, he got a catch; does this count like he has a carry and a catch? Can I get him out of the game? And he wanted to go back in there. We had him go back in there. And Eric (running backs coach Eric Studesville) is like, 'I took him out.' Which was smart. We both talked about it. Really, our goal was to get him a carry, he got a catch. We were excited about that. Then we wanted him out of the game. I mean, he's had enough hits over his career. I'm pretty sure everybody in this room has seen enough football from him to know. But he's such a competitor."