Some 16 hours after the end of the what became the longest game since the 1970 AFL-NFL merger, Dolphins Head Coach Adam Gase reflected in a truly unique season opener.
"I think as a coaching staff, players, everybody does a good job of trying to figure out the solution and then try to execute it the best we can and move on from it," Gase said Monday in his weekly day-after press conference. "Look for ways to improve whatever we went through. I think a lot of these situations, I'm not sure if we're going to go through again. It's part of the exercise we'll go through to make sure if something comes up again, how can do this better?"
The Dolphins find themselves at 1-0 today after a 27-20 victory against the Tennessee Titans in a game that began at the usual 1 p.m. start time for the early afternoon games and didn't end until after 8 p.m., by which time every NFL daytime game had concluded.
The game clearly offered some unique challenges for Gase and his coaching staff.
For one thing, there was the issue of making sure the players would respond after the two lightning delays, both of which lasted right around two hours. For Gase, it wasn't so much about adjustments but making sure the Dolphins could resume the game after a long delay without skipping a beat.
"Really, we were just worried about ourselves," Gase said. "We just kept talking about trying to organize some series, some drives. How could get things going and be consistent? Really, it was how we make sure our guys are ready to go back out there. It's dead time and then you get a 10-minute warning and you have to juice right back up. That's what a lot of our conversations were about."
Snapping snapshot: Another challenge the Dolphins faced Sunday was the injury to John Denney, the only snapper the team has had since 2005. Denney sustained a shoulder injury against Tennessee and while he was able to finish the game, he did have to miss one punt snap. Taking his place was rookie tight end Durham Smythe, the fourth-round pick from Notre Dame. And that was because the player who has served as the Dolphins' backup snapper in recent years, Mike Hull, was unavailable because he's currently on injured reserve. "I found out right before the ball was snapped," Gase said. "That was interesting." Gase said that Denney, the only Dolphins player with an injury reported in the press box, was still being evaluated Monday.
Getting creative: In addition to catching three passes, wide receiver Albert Wilson also had two rushing attempts against Tennessee. One of them came on a play where he took a handoff from quarterback Ryan Tannehill running laterally and then had the option of keeping the ball or pitching it to Kenyan Drake. Gase said Monday he borrowed the play from mentor Mike Martz, who used it with wide receiver Az-zahir Hakim when he was with the St. Louis Rams. "I've got a pretty good library of things that I can lean on," Gase said. "Having (Martz) in town a couple of weeks ago was nice. Being able to go through a lot of things, he had a great crew of wide receivers. He was able to be creative. I feel like we have a good crew that we can do a lot of different things with those guys." Now is a good time to remind everyone that Wilson was an option quarterback at Port St. Lucie High School before he went on to play receiver/returner at Georgia State. "We've kind of historically have always gone back, when we get a new guy, we check out what they've done in the past," Gase said. "At the same time, we're not afraid to go back and check out their college tape, see what they did a long time ago. You try to stay within the framework of the system and be creative at the same time. When you have good players, you're able to do that and it's fun to call those plays."
The QB call: Gase again affirmed his confidence in backup quarterbacks Brock Osweiler and David Fales, saying the decision to go with Osweiler as the No. 2 behind Tannehill against Tennessee was not an easy one. "That's what I felt was best for that game," Gase said. "We'll see kind of how it goes going forward. It's just one of those ones where I like both those guys and that's one is not an easy decision each week." Osweiler ended up being the only Dolphins player in uniform Sunday who didn't get into the game against the Titans.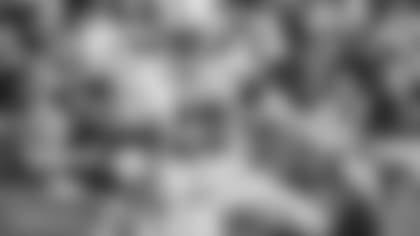 Play counts: After the five offensive linemen and quarterback Ryan Tannehill, who all played all 62 offensive snaps, wide receiver Kenny Stills saw the most action on offense with 59 snaps, followed by tight end A.J. Derby and running back Kenyan Drake with 46 snaps each. On defense, cornerbacks Xavien Howard and Bobby McCain, safety T.J. McDonald and linebacker Kiko Alonso played all 69 snaps, while safety Reshad Jones played 63 and linebacker Raekwon McMillan played 61. Among rookies, Minkah Fitzpatrick had the most snaps with 44 on defense and another 15 on special teams. Walt Aikens and Chase Allen shared the team lead for special teams plays with 22 (out of 28).