The Dolphins showed up at the Baptist Health Training Facility at Nova Southeastern University on Monday as one of the seven NFL teams with a 2-0 record and holding sole possession of first place in the AFC East.
It's a nice feeling, no doubt, but Head Coach Adam Gase made clear it also means very little at this stage of the season.
"If you ask half these guys, they probably don't even know," Gase said in his weekly day-after-the-game press conference. "They don't care. It doesn't mean anything. The division stuff right now is irrelevant. We're focused on getting things corrected from yesterday and then we'll turn our attention on Wednesday to the next team, and that's what our focus is going to be. No one cares what you're doing right now. When it's December and it's really coming down to the end and you may need to … Half the time you don't even care then. You're just playing games and you're trying to win them all."
For Gase and his coaches and players, the focus is on correcting the mistakes they made while defeating the New York Jets at MetLife Stadium before turning their full attention to the Oakland Raiders, who are coming to Hard Rock Stadium this weekend.
"We can be better," wide receiver Albert Wilson said. " We can do better. We want to be happy with 2-0, but we don't want to be satisfied with the performance. We know that we left things out there."
Because the season is only two games old and there are 14 remaining on the schedule, Gase said he doesn't even to talk to his players about getting complacent or overconfident.
Gase speaks from experience about a fast start not guaranteeing anything because he saw it first-hand. The Denver Broncos started 6-0 in 2009 when Gase was in his first year there as an assistant, but staggered to an 8-8 finish and missed the playoffs.
"We've talked about it so much leading up to this that everything that's said outside our building is irrelevant," Gase said. "The only thing that matters is this week. It's really the truth. I've been 6-0 and not made the playoffs. It doesn't matter. You have to play every week. You have to reset it every week. You have to work to get better to try not to be a team that's up and down. We're trying to be consistent. You're going to lose games in this league. That's why there's only been one undefeated team that's ever won it all and another team didn't win the last game, so nobody really cares about it if you won them all. If you don't win the last one, nobody cares."
Parker plan: Gase said wide receiver DeVante Parker was healthy enough to play against the Jets, but the decision was made to keep him out another week. "He did a good job (in practice)," Gase said. "He did everything we asked him to do. It looked like everything was going smooth, but there's a lot of moving parts to this thing. I explained that to him. It's a time thing with him as far as being healed and closer to 100 percent, so one more week wasn't going to be a bad thing. I explained that to him the night before (the game)."
Cornell and Cordrea: Rookie sixth-round pick Cornell Armstrong made his NFL debut against the Jets when he took the place of fellow cornerback Cordrea Tankersley. Tankersley, who started 11 games in 2017 as a rookie third-round pick, was among the Dolphins inactives. Gase explained the decision to go with Armstrong instead of Tankersley: "I think it's just one of those spots where there's a chance that it could keep going back and forth. That happens sometimes. If you don't do as well one game, the next guy gets a shot and then you just kind of evaluate that and go back and start over the next week, then challenge those guys in practice to say the best guy gets to dress. That's just what it is. It's competition. I think (Tankersley) is making a lot of strides at corner. We just need him to get a little better at special teams, which is something that's fairly new to him over the last two years. The good thing is I like our depth at that position, so the fact that we have multiple guys that could be active or inactive, that's a positive."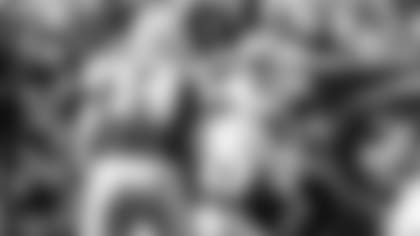 Reshad's great reaction: One of the key plays against the Jets came at the end of the first half when safety Reshad Jones and cornerback Bobby McCain combined to stop Jets rookie tight end Chris Herndon at the 1-yard line to preserve the Dolphins' 20-0 lead as time ran out with New York out of timeouts. "It's a phenomenal play," Gase said. "It was great effort. That's really what it was. I liked what (Defensive Coordinator) Matt (Burke) called and those guys executed that thing, but it took everything both of those guys had to strain and finish that play. We were on the right side of that one." Jones said the Dolphins were well aware of the game situation before that play. "That was sort of the defensive call that we were in," Jones said. "We wanted to keep everything in front of us, don't let anybody get in the end zone and tackle the man before the end zone. We did kind of discuss it and we knew the situation."