Rookie tight end Mike Gesicki again showed off his basketball skills Wednesday while catching a "jump ball" in the end zone despite tight coverage.
It brought back memories for wide receiver Kenny Stills, who saw similar catches frequently when he was playing with tight end Jimmy Graham with the New Orleans Saints. 
"I talked to Mike a lot about my time in New Orleans playing with a guy like Jimmy Graham and just seeing when Jimmy had success how it opened up the field for the rest of the guys," Stills said. "Obviously, they're two different type of players, two different guys, but Gesicki can go up and get the ball. We know that if we can start to have success in the red zone and he can start to have success, it's going to open the field for the rest of us. I'm proud to see the way he's progressed in his blocking and his route running and I definitely think he can help us this year."
Like Graham, Gesicki is a former basketball star, though his hoops days ended in high school, whereas Graham played basketball at the University of Miami before switching to football.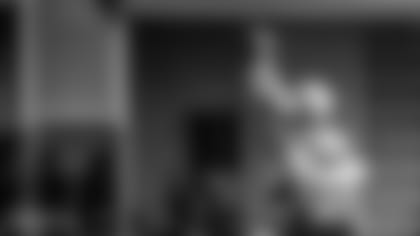 Not surprisingly, Stills was asked whether he saw Jimmy Graham-like potential in Gesicki.
"I mean, the way he goes up and gets the ball, yeah," Stills said. "He's impressed a lot here over training camp and these last couple of days. You don't want to predict anything like that, but the guy can go up and make plays in the red zone. We'll have to see what he does during the season."
For his part, Gesicki said the best part in his touchdown at practice was how it showed quarterback Ryan Tannehill's confidence in his ability to make the play.
The only thing better now would be to do it in a game.
"That's obviously the goal, that's why you're out here working," Gesicki said. "You're out here practicing, so that way when you get out on the field at game time, it's time to make plays. But you have to be patient with everything. It's a long process. It's a very long season and we're into two preseason games. I'm just excited to keep growing and keep getting better."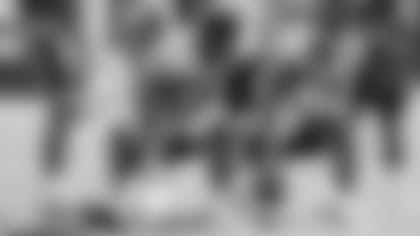 Talented rookies: A tradition in the NFL involves rookies having to perform in front of their teammates sometime during training camp or the preseason, but Dolphins first-round pick Minkah Fitzpatrick has yet to do his thing. Second-round pick Mike Gesicki and third-round pick Jerome Baker both have sung in front of their teammates, Gesicki choosing the Doug song from the movie "The Hangover" and Baker going with the old classic "My Girl." "It's funny because the day before I was listening to it," Baker said. "I don't know why I was listening to it, but I was listening to it. I was like that's the most simplest song, you can't mess that one up. So I sang that one, got it over with and was hoping they would never choose me again to do anything else. (laughter) It's all good." Gesicki was asked after practice Wednesday if he would be willing to sing a line or two for media members. "I'm retired with that," Gesicki said, laughing. "That was a one-time thing. I'm done with that." Rookie free agent Buddy Howell came up with something else to entertain his teammates apparently: He proceeded to solve a Rubik's Cube.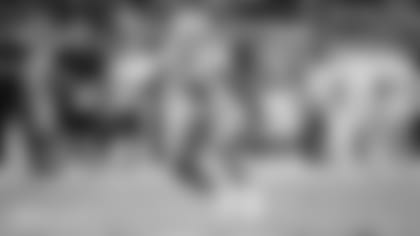 Minkah maturity: Fitzpatrick continues to impress his coaches and teammates with his professional approach, something he has displayed for a long time. Head Coach Adam Gase said that professional attitude has helped Fitzpatrick adjust to the NFL quicker than a typical rookie. "I think it's rare," Gase said. "I just go back to when we drafted him. (Former University of Alabama teammate Kenyan) Drake texted me and goes, 'You have a guy that's a pro before he's a pro. When he came in as a freshman, we all thought he was different because of the way he acted, the way he carried himself, the way he studied, the way he learned things. We always just thought he was so much older than what he was.' I think it's been the same thing here. He's up here late and he's here early. He's always doing something and it's all football."
Practice report: The Dolphins worked inside the practice bubble in uppers (shoulder pads only). … Former Rams wide receiver Isaac Bruce joined former head coach Mike Martz, who Head Coach Adam Gase often has mentioned as a mentor, as a guest at practice. … Players sitting out practice: RB Kalen Ballage (concussion protocol), DE William Hayes (hamstring), S Trae Elston (shoulder), LB Mike Hull (knee), WR DeVante Parker (hand), OL Jake Brendel (calf). … Tight end MarQueis Gray practiced but remains in the concussion protocol. … Quarterback Ryan Tannehill had a couple of perfect deep passes near the sideline, one to Albert Wilson and another to Kenny Stills. … Wide receiver Rashawn Scott made a nice diving catch in the corner of the end zone. … Defensive end Charles Harris got to the quarterback for a would-be sack. … Running back Kenyan Drake made a nice over-the-shoulder catch on the sideline near the end zone.
Off the field: The Dolphins continued to show their support for high school football Wednesday when they delivered football equipment to Booker T. Washington High School in Miami.