Safety Reshad Jones practiced again Friday, but it remains uncertain whether he'l l play against the Oakland Raiders.
"The fact he's doing a little more each day gives us a good chance," Head Coach Adam Gase said. "It's going to be up to game time and see how he feels."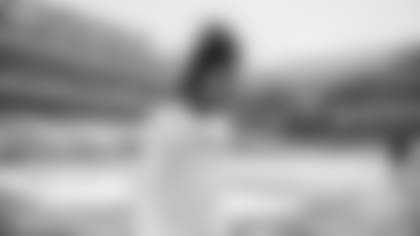 The Dolphins have different options if Jones is unavailable Sunday, one of which would be to move rookie Minkah Fitzpatrick into his spot and slide Bobby McCain from outside to slot cornerback. Another option would be to simply have one of the backup safeties start in place of Jones, with Maurice Smith and Walt Aikens the two other safeties on the depth chart.
"Part of the reason we train the guys the way we train them is (because) you're never going to go through a season 100 percent healthy," defensive coordinator Matt Burke said. "Even if it's just little bumps and bruises and nicks and a play here and there — or a series — that's one of the reasons we've cross-trained a lot of those guys at different spots. I think the ability for Minkah to play a couple of different spots and for Bobby to do the same and some of those guys, and obviously bringing Mo up as a guy that's been in the system and been around the program, it's not like he's a new player for us.
"We continue to try to get Minkah some work at different spots, so it's not like he's only been playing down in the nickel and now (we) don't want to move him back there. We keep training those guys and moving guys around. He's been getting work at a lot of different positions and, again, we feel good. We'll feel good about putting them all in a spot that we think is the best group to go win on Sunday."
Happy anniversary: Today marks the 10-year anniversary of one of the most famous games in Dolphins history, a game that became known simply as "the Wildcat game." On Sept. 21, 2008, the Dolphins went to Gillette Stadium and ended the New England Patriots' 19-game regular season winning streak with a convincing 38-13 victory. What made it so memorable is the way they did it, as this was the day they unveiled the Wildcat formation, where running back Ronnie Brown would line up as the quarterback in shotgun formation and fellow running back Ricky Williams would run along the line of scrimmage before the snap. Brown rushed for three touchdowns and passed for another (to tight end Anthony Fasano) out of the formation and added a fourth rushing touchdown to set a Dolphins single-game record. Meanwhile, linebacker Joey Porter led the way on defense with four sacks.
Knockout back: Running back Frank Gore took up boxing in the offseason to prepare for his 14th NFL season, and he's carried that ring mentality onto the football field. "Yeah, I'm trying to win every round," Gore said. "I'm not out there all the time, so when my round comes I've got to try to knock him out. I'm going to try to keep going, keep working hard in practice and when Coach Gase calls my number again on the field, I'll try my best to make something happen." Gore said boxing helped with his conditioning and his legs, though it was more difficult that he initially thought. "It challenges me because I thought I knew how to fight, and then when I started I felt like I couldn't," he said. "And I just kept going, kept going and I got better."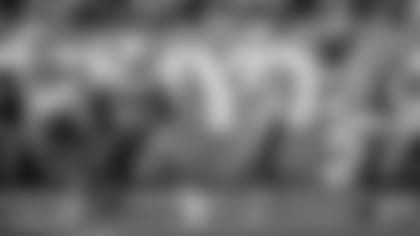 Protecting the passer: Back in action after missing the second half of 2017 because of a hamstring injury, tackle Ja'Wuan James is off to a very good start this season, particularly when it comes to pass protection. According to Pro Football Focus, James was one of only six tackles in the NFL with at least 55 pass-blocking snaps who did not lose a single block. "I'm just keeping my head down and just working," James said. "Honestly, I'm not even thinking about results or anything like that. I'm just taking every play my next play. I'm just happy with what our team is doing right now. We've got to continue to do it." As quarterback Ryan Tannehill mentioned often this summer, James gained a new appreciation for the game after having to miss so much time. "It feels good to just be out there and playing football again," he said. "I really missed it after not being out there. It's fun being out there with the guys again in live games and stuff like that. It's exciting. I try to bring a lot of energy to the game after not being out there for a while. It's really fun for me."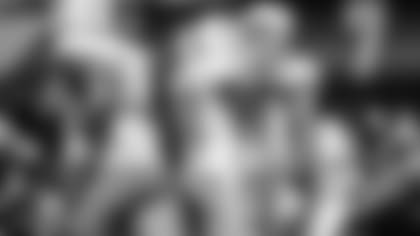 Familiar face: Safety T.J. McDonald didn't get the chance to face the Raiders when they came to Hard Rock Stadium last November because he was serving the last week of his eight-game league suspension, so he didn't get the chance to try to contain tight end Jared Cook. He'll get his chance this weekend against Cook, who happened to be his teammates a few years back when both played for the Rams. Also on those Rams teams were defensive ends Robert Quinn and William Hayes. "He's a huge target for them," McDonald said. "It's not anything that's going to sneak up on us. We know what we're going to get. We've got to be on our little details, execute the game plan we're putting in this week, get hands on him, tackle him when he gets the ball and we'll be all right."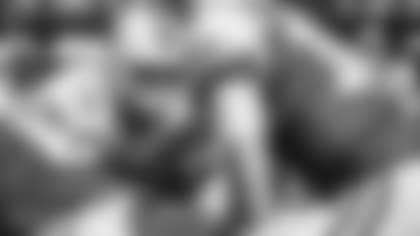 Cutting to the chase: Linebacker Chase Allen made his fifth career start against the Jets last Sunday as Defensive Coordinator Matt Burke looks for more ways to get him involved. "We're trying to roll those guys and give guys different roles," Burke said. "Obviously Chase is a bigger linebacker and has a giant head on him and can use that to do some things. (laughter) We just try to use him a little bit and take some stuff off them and try to put all of the guys in a position to succeed and to utilize each of their skill sets. Chase is a guy that's proven to us that he's capable of playing on Sundays, so we're going to try to find a role that he can help us win ball games."
O'Leary observations: The Dolphins filled up their opening on the practice squad this week by signing former Buffalo Bills tight end Nick O'Leary. A Florida State alum and grandson of golf legend Jack Nicklaus, O'Leary played 35 games for the Bills over the past three seasons, catching a career-high 22 passes in 2017, good for 322 yards and two touchdowns. "We needed some depth there and we're excited to get him in the practice field and see what he does," Offensive Coordinator Dowell Loggains said Thursday. "I paid attention to him a little bit today, made a play on a corner route for us. Obviously, you know the name because of Florida State and he had a good career and being in Buffalo. We're really excited to have him here and work with him."
Registration station: The Dolphins, in conjunction with RISE, will hold a registration drive at the North Plaza at Hard Rock Stadium on Sunday. Fans are encouraged to register to vote, take a photo to share, and "help themselves and others become informed and engaged citizens." For information about RISE to Vote, visit RISEtoWIN.org/vote.