Wide receiver Kenny Stills will be making his third Pro Bowl appearance, now that he has been added to the AFC roster as an injury replacement for Houston's DeAndre Hopkins.
The Dolphins now have two Pro Bowl representatives with Landry and safety Reshad Jones, with more roster changes to come.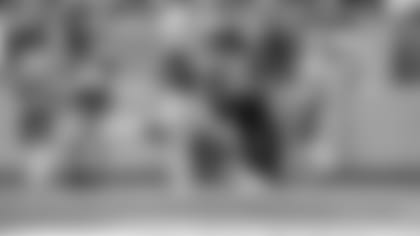 Celebration time: NFL.com currently is in the midst of running a bracket-style competition for fans to select their favorite touchdown celebration of the season, and Dolphins running back Kenyan Drake's chalk toss was among the entries. Drake did his move after scoring during the 35-9 victory against the Denver Broncos at Hard Rock Stadium on Dec. 3. Unfortunately, Drake's celebration was defeated in the first round by the Tennessee Titans' Temptations-style dance. A total of 64 celebrations were placed in different brackets, and the final winner will be announced during the NFL Honors show Feb. 3.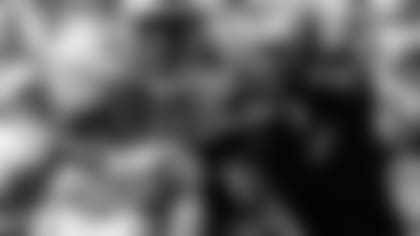 Like father, like sons: News from college football this week had Virginia Tech brothers Tremaine and Terrell Edmunds both declaring for the 2018 NFL draft as underclassmen. We mention this because they happen to be the sons of two-time Dolphins Pro Bowl tight end Ferrell Edmunds, who played in Miami from 1988-92. Tremaine, a linebacker, is projected as a first-round pick in the 2018 draft. Terrell was a safety at Virginia Tech. Another of Edmunds' sons, Trey, is a backup running back with the New Orleans Saints.
High school stars in action: The Dolphins' commitment to youth and high school football will be on display again Friday night with the annual Dade vs. Broward All-Star Football Game. The Dolphins donated the uniforms to be worn by both teams. Presented by Broward College, the game will kick off Friday at 7 p.m. at Western High School in Davie. Admission to the game and Dolphins tailgate activities is $7.
Grant/scholarship time: The Dolphins are now accepting applications for a social justice grant program and Project Change scholarship. The Dolphins organization has earmarked funds for a social justice grant program to impact organizations in need that are involved in community engagement, education or justice reform. The grant program is guided by an advisory committee of Dolphins players and staff. The Dolphins also are accepting applications for the Project Change Scholarship, a program that will identify one high school student each year and pay for their tuition to college over a four-year period. The goal of the scholarship is to target students to impact their lives, so they can make a change in their community. To be eligible for the Project Change Scholarship, students must maintain a GPA of 3.0 or higher and complete at least 40 hours of community service a semester in social just programs. Students interested in applying must write an essay on what change they want to see in the community and how the scholarship will achieve that change. Acceptance into a community college or university is necessary. Applications for both the social justice grant program and Project Change Scholarship are due Feb. 28 and can be submitted at Dolphins.com/SocialJustice.