Veteran defensive lineman Kendall Langford made a positive impression in his return to the Dolphins, both with what he did in his workout and then three days later in the preseason game against the Carolina Panthers.
Langford, who returned to the Dolphins last week after beginning his NFL career with four seasons in Miami (2008-11), saw action with the first-team defense in the 27-20 loss against the Carolina Panthers and finished with two assists in 18 defensive snaps.
Head Coach Adam Gase said his return to the Dolphins was a long time in the making.
"His name kept coming up since the spring," Gase said. "(Defensive end) Will Hayes was getting on me pretty good about just, 'Take a look at my guy. Take a look at my guy.' It just kind of worked out to where we brought him in and we brought a couple of other guys in, did a workout, and our guys felt like he looked like the best guy. And then they asked him to run the conditioning test and he crushed it. That was great to see because it's hard to find guys that can come in here, especially at that spot, and be in shape.
"And then he plays 18 snaps. I mean, it's been a while since he's even thrown on pads. For him to come in there and not have any errors, just minor technique things that we just do different than he really hasn't done before, I thought it was a great sign for us. Having a guy that's a veteran guy that basically everybody in this building respect, it's good to have him here."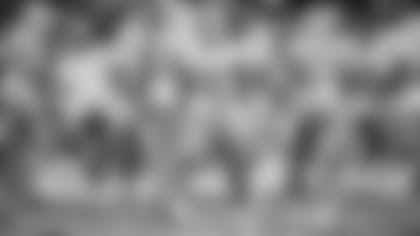 McMillan making progress: Gase's press conference Sunday began with a question about the progress of second-year linebacker Raekwon McMillan and whether Gase was sticking with him as the starter no matter what. "Right now he's doing a good job of going through the progression we need to go through as really a first-year player," Gase said. "I know it's his second year, but he lost pretty much the entire season last year. He's progressed well. He's getting better. After watching this game, we saw some things where he cut it loose. He's thinking less. That's really the biggest thing. He wants to play well. He wants to do a lot of the things that you want a Mike (middle) linebacker to do. It's trending in the right direction." McMillan had three tackles against Carolina on Friday, including one for a loss on a completion to running back Christian McCaffrey.
Gesicki focus: Rookie tight end Mike Gesicki was not targeted in the passing game against Carolina and doesn't have a reception in the first two games of the preseason, but that's partly because the Dolphins want it this way. "He had his ups and downs," Gase said of Gesicki's play against Carolina. "I'm always probably going to be a little hard on him because we're putting him in a lot of position to pass-protect, run blocking those type of things. We'll get to the passing game when we need to get to the passing game." The bottom line is that Gesicki not having a catch should not be over-analyzed at this point.
The other Langford: Running back Jeremy Langford, who signed with the Dolphins after the start of training camp, got additional work against Carolina and finished with two receptions for 17 yards. Gase, who was Langford's offensive coordinator in Chicago in 2015 when Langford had his best NFL season as a rookie, says he's been encouraged by the running back's progress. "For us to get him back here and kind of get him going where he can play in some games, I was encouraged the other night," Gase said. "I know he's trying to get caught up with the terminology because some things have changed from last time I was with him, and then he's been in a couple different systems. He's starting to be able to play fast. I know the other night when we put him in, there were a few routes I wanted to throw with him to just get him out, see if we can get him the ball, see if we can get him in the open field. He probably made one of our better tackles on the interception. He stuck that guy pretty good. Then he had a good reception where he made a bunch of guys miss. It's good to see him kind of get going. Once he's really wired in, terminology-wise, I think it'll be easier. I think this week will be a better opportunity for him as well." Gase indicated the Dolphins wanted to sign Langford last year, but he chose to pursue other options and ended up spending time with the Jets and Ravens practice squads.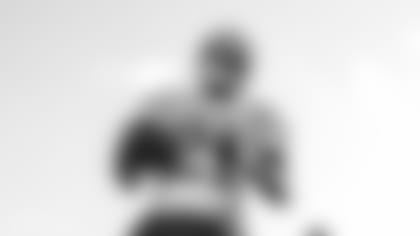 Gore wants to get going: Veteran running back Frank Gore did not suit up for either of the first two preseason games because, well, he's not somebody who really needs a whole lot of work given his track record. Gase actually would be fine with Gore not playing in the entire preseason, though there's a possibility he could play against the Baltimore Ravens on Saturday. "Do I need to see him? I don't, but he's driving me insane right now," Gase said. "We'll see how it goes this week. If I say no right now, he'll be in my office in my five minutes. I know that he wants to go out there and do something. I think he's tired of staying on the sideline."
On the way back?: Wide receiver Kenny Stills and cornerback Tony Lippett were among the players who sat out against Carolina, but Gase said there was a good chance both could be in the lineup against Baltimore. Gase indicated Lippett was kept out of the Carolina game because he had so few practice reps last week.