It is starting to look more and more like Bobby McCain will be the starting outside cornerback opposite Xavien Howard when the regular season starts, and the fourth-year player from Memphis is more than ready for the challenge.
McCain has seen most of his playing time in his NFL career as the slot corner, though he has gotten snaps outside.
"The technique is different," McCain said. "It's still football at the end of the day. The ball is in the air, you have to come down with it. The technique is a little different. Of course, when you're inside, you're a lot closer to the mix, you're in the fits, you're in the run fits, you have to tackle, you have to fight off blocks. When you're outside, you just have to defend. You have to do your job, and when you have to tackle, you have to tackle."
McCain said the on-field communication is a little different outside than in the slot because he's talking to players on only one side. Another difference is having to face the taller receivers because those players usually line up outside.
None of it is much of an issue with McCain.
"At the end of the day, it all goes back to (preparation)," he said. "If you prepare the right way and you know things such as film, even little things such as body nutrition, everything helps. Watching film, you have tall guys in the slot, you have tall guys on the outside. So at the end of the day, you just have to go out and be a dog and get the job done."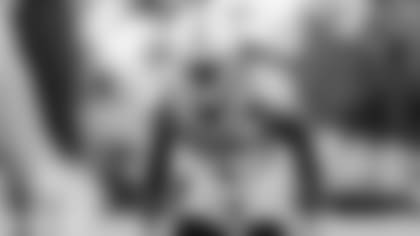 McCain said he was told coming into training camp he would be getting reps on the outside and told his coaches he was "definitely down for that."
McCain is coming off an impressive 2017 season for the Dolphins and he rewarded in the offseason with a contract extension. Now he wants to show he can be just as effective as an outside cornerback.
"I'm a football player," he said. "At the end of the day, I'm a football player, and I can play it all. Being on the outside, being on the inside, not just being labeled as a nickel guy, I don't really think too much about it but at the end of the day, that's what it's been. I've been primarily a nickel and now I'm going to the outside. It's just like I said, I love football and I'm going to go get the ball."
Injury update: William Hayes likely will miss his third preseason game Saturday against Baltimore, but Head Coach Adam Gase said the veteran defensive end has been bugging him to let him return to the lineup. Hayes did some running on the side during practice Thursday. Wide receiver Leonte Carroo (groin) and quarterback Bryce Petty (oblique) were added to the list of injured players. Also missing practice Thursday were OL Jake Brendel (calf), WR DeVante Parker (hand), LB Mike Hull (knee), RB Kalen Ballage (concussion protocol) and S Trae Elston (shoulder).
Sterup status: Tackle Zach Sterup stands out among the group of Dolphins offensive lineman with his 6-foot-9 stature, but he's also managed to earn some attention because of his play. Sterup, who was signed off the Cleveland Browns practice squad last November and appeared in six games with one start for the Dolphins in 2017, is among the players battling for a roster spot along the offensive line. "I think he's had some really good practices," Gase said. "He's done well in games. He's really been one of those guys that last year when we got him, right away a lot of the defensive linemen noticed when he put hands on them, it was different. Being able to get him in live action, that was good. Right now, he's competing for a spot and he's doing a good job and it's going to be one of those decisions where we've got to figure out how many guys we're going to end up keeping in that line room. But he's played well enough to really put himself in good position."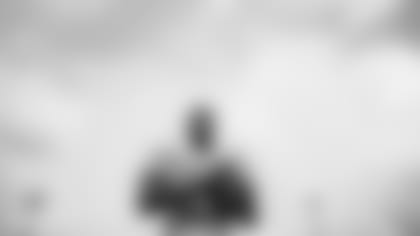 The Gore dilemma: The status of veteran running back Frank Gore for the game against Baltimore was still undetermined right after practice Thursday. The future Hall of Famer indicated early in the week he fully expected to play against the Ravens, but Gase still was playing it coy with reporters Thursday. Asked why he would not want Gore to play after sitting him out for the first two games, Gase said, "I don't know. I mean, I never said I wasn't. I just know he's played a lot of football. He's a running back. I've seen a lot of veteran running backs go through the entire preseason not playing and go Week 1 and they're fine. I know Frank wants to get out there and get hit a couple of times, probably get in the stadium, kind of get that first time over with." For those keeping score, Gore hasn't had more than eight rushing attempts in any preseason since 2008, which coincidentally was the year he and Gase were together in San Francisco.
TV info: The Dolphins-Ravens game Saturday at 7 p.m. will be shown live on WFOR-TV in South Florida, with Dick Stockton, Nat Moore and Bob Griese calling the action. The broadcast will be replayed on NFL Network on Sunday at 4 a.m. and Monday, Aug. 27 at 10 a.m. Fans also can watch live out-of-market preseason games and replays of every game as part of the NFL Game Pass package. For information, click **HERE**.