Rookie tight end Mike Gesicki has one catch in his first two NFL games, but he's still finding ways to contribute to the Dolphins offense.
For one thing, he's made some key blocks in the running game, one of which helped spring Kenyan Drake on his touchdown run in the first quarter against the Jets. In the passing game, Gesicki is helping even when he's not catching passes because he's drawing attention from opposing defenses.
Gesicki even revealed he saw some double teams against him Sunday.
"I was just kind of surprised," Gesicki said. "I haven't really made too many plays. I haven't made any plays yet, so for that to come, it is what it is. Other guys are getting open. Other guys are doing what they're doing. For me, I'm just being patient. I expect to play in this league for a long time, so I'm not rushing (having) 10 catches in a game or anything like that. I'm just doing my job, doing my role, and when it comes, it comes."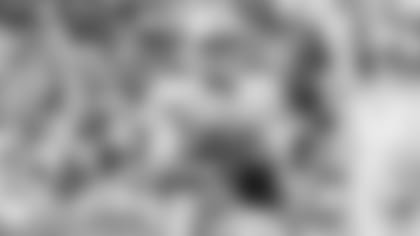 From his standpoint, Head Coach Adam Gase likes what he's seen from the second-round pick from Penn State.
"We had a couple of opportunities in the passing game to give him the ball," Gase said. "It didn't work out. They did a good job. They cheated to him a little bit. When he gets singled up on a linebacker, the good thing is we weren't the only ones that actually watched him in college, so the other defensive coordinators are aware of what he can do, so they're taking him away, the ball's got to go somewhere else. And that's good. I'm glad Ryan is doing the right thing and not trying to force it to him.
"I like the fact that he's not concerned about how many targets he's getting. He's playing. I know this, he's taking a lot of pride in trying to become a better blocker. He had a really good block on Drake's touchdown. Drake made a great cut and Mike did a great job of walling the D-end off and there was a nice little lane there and Kenyan hit it, and we got in the end zone. And that was a big play for us because it got us a touchdown after a turnover. Mike is improving. He's going to keep improving because the guy is just very prideful. He loves doing this. He studies. He works hard. Good things will happen for him."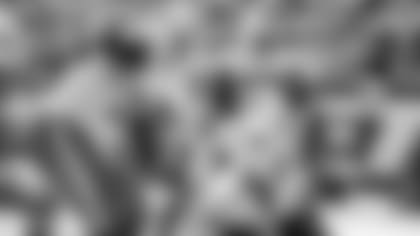 Get the picture: Wide receiver Albert Wilson gathered up some of his teammates on offense after his touchdown against the Jets to pose for a picture that has now gone viral. Jakeem Grant said Monday that Wilson had told him in advance he wanted to do something like that if he scored, and Wilson explained the reason. "I'm a newcomer," he said. "I just wanted to let my teammates know that it's not about me. I plan on having a lot of success here and I'm definitely a team-first type of guy, so I just wanted to get that out there and let them know it's all about the team. I just hope we continue to play as a team and keep getting these wins." Grant didn't get the chance to appear in the picture because he wasn't on the field when Wilson had his 29-yard touchdown, but those who posed with Wilson included fellow wide receiver Danny Amendola, tight ends Mike Gesicki and A.J. Derby, tackles Ja'Wuan James and Laremy Tunsil, and quarterback Ryan Tannehill, who posted the photo on his Twitter account. "It was awesome," Gesicki said. "That's the fun part about it. Albert made a great play and then got the whole team to come celebrate with him. It was cool, it was fun and we enjoyed it."
Fun with Albert: Speaking of Wilson, Head Coach Adam Gase is finding all types of ways of utilizing him, whether it be as a wide receiver, running back or quarterback in the Wildcat. In addition to being one of five Dolphins players who has between six and eight receptions on the season, Wilson also has four rushing attempts. That number tied for the most in Dolphins history by a wide receiver in the first two games of a season — Freddie Solomon did it in 1977. For those keeping score, the single-season franchise record for rushing attempts by a wide receiver is 18, set by Jarvis Landry in 2015.
Déjà vu drive: The Dolphins clinched their victory against the Jets with an impressive drive that consumed the final 5:56 of the fourth quarter. The drive was eerily similar to one the Dolphins put together almost 10 years earlier. In Week 5 of the 2008 season, the Dolphins killed off the final 5:55 to secure a 17-10 victory against the San Diego Chargers. Each drive featured four first downs and heavily featured the running game, though there was one different. The 2008 drive didn't feature a gain longer than 14 yards, whereas the drive against the Jets on Sunday included a 20-yard run by Kenyan Drake to start things off and the clutch 19-yard reception by running back Frank Gore to convert a third-and-19.
Numbers game: After cornerback Cordrea Tankersley and rookie tight end Durham Smythe changed numbers in time for the season opener, it was rookie running back Kalen Ballage's turn to get new digits in Week 2. Ballage went from 33 to 27, explaining it brought him closer to his college number 7. As a reminder, Tankersley went from 30 to 23 (because he believes a cornerback should have a number in the 20s) and Smythe went from 46 to 81 (his college number was 80).
In the community: As part of its Teamwork at Work initiative, the Dolphins held their first Football Unites Cultural Tour on Tuesday. The Football Unites Cultural Tour is an opportunity for Football Unites grantees, Miami Dolphins players, alumni and staff to learn more about the cultures that make up South Florida. The visit Tuesday took guests to Overtown, the Freedom Tower, Jackson's Soul Food and Versailles. The guests included members of 5000 Role Models, the Miami Gardens, North Miami and North Miami Beach Police Athletic League (PAL), Pridelines, NOBLE, as well as adult participants of Football Unites.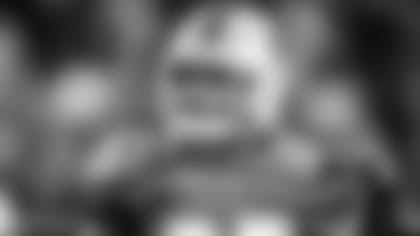 Maurice moment: The Dolphins promoted safety Maurice Smith from the practice squad to the active roster Tuesday. He fills the one roster opening that was created when guard Josh Sitton was placed on injured reserve last week. The addition of Smith, who was among the Dolphins' cuts to 53 on Sept. 1, gives the team 10 defensive backs on the active roster.