The Dolphins will be getting back to work April 16 when they start the 2018 offseason program.
The nine-week offseason program will run through June 14 and consist of three phases.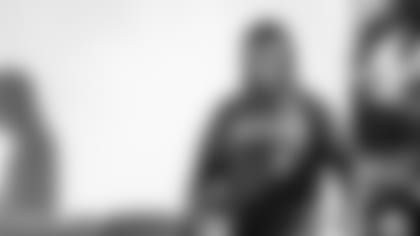 The NFL announced this week dates for every team's offseason program and the Dolphins will have OTA workouts from May 22-24, May 29-31 and June 11-14. There also will be a mandatory minicamp from June 5-7.
In addition, every team can conduct a rookie minicamp either the weekend after the draft or two weekends after. The Dolphins have used the minicamp as more of an orientation camp since Adam Gase became head coach in 2016.
Phase One of the offseason program will consist of two weeks of activities limited to strength and conditioning and physical rehabilitation only.
Phase Two lasts three weeks and features on-field workouts may include individual player instruction and drills as well as team practice conducted on a "separates" basis. No live contact or team offense vs. team defense drills are permitted.
Phase Three consists of the next four weeks of the program. Teams may conduct a total of 10 days of organized team practice activity, or "OTAs". No live contact is permitted, but 7-on-7, 9-on-7, and 11-on-11 drills are permitted.
Schedule story: Also on the calendar this month is the release of the 2018 NFL regular season, an event that always attracts a lot of attention. If the Dolphins have their way, they will start the season at home and end it on the road. That's according to the Palm Beach Post, which reported that the Dolphins have made those two requests, along with having their bye in the middle of the season. The Dolphins have opened at home only once since the 2011 season, though their opener last year was scheduled for Hard Rock Stadium before it had to be postponed to November because of Hurricane Irma. As for the season finale, the rationale behind asking the league to make it a road game is that the Orange Bowl will serve as one of the college football semifinal games Dec. 29, the day before the NFL regular season finale.
Positive partnership: Dolphins Owner Stephen Ross and the 5000 Role Models of Excellent Project have announced a long-term partnership centering on social justice, education and police and youth relations. Among the highlights of the partnership will be a return of the 5000 Role Models of Excellent Project and Miami Dolphins Police and Youth Conference at Hard Rock Stadium, an annual event designed to promote positive interaction between youth and law enforcement; hosting the 5000 Role Models of Excellence National Academic Signing Day at Hard Rock Stadium; the 5000 Role Model Take a Role Model Apprentice to Work Day event at Hard Rock Stadium; Dolphins executives speaking at Role Models events along with conducting a shadow program where Role Models can learn about careers in sports; and serving as the Signature Sponsor at the 5000 Role Models Martin Luther King Jr. Scholarship Breakfast in 2019, with a continuing commitment to sponsor the breakfast on an annual basis.
Shula back in the game: David Shula is getting back into coaching. The former Dolphins assistant coach and the son of Hall of Fame coach Don Shula has been hired to become the new wide receivers coach at Dartmouth College, marking his return to football after a 20-year absence. Shula played at Dartmouth, his oldest son also played there, and his wife attended that school. He last coached in 1996 when he ended a five-year tenure as head coach of the Cincinnati Bengals. He was an assistant with the Dolphins under his father from 1982-87 after a one-year playing career with the Baltimore Colts. I'm very happy for David," Don Shula said. "I know he had the desire to get back into coaching and I'm excited for him to return to the sidelines at his alma mater."