We won't know until Sunday whether cornerback Xavien Howard will be matching up one-on-one against Bengals seven-time Pro Bowl receiver A.J. Green. What we do know is that he definitely will be doing it if he has his way.
That much is obvious, based on defensive coordinator Matt Burke's comments Thursday.
"X is an extremely confident player," Burke said. "He wants to do it every game, every play. And even if you do it, he gets mad if you give him help. Like literally. He's like, leave me alone. So he lobbies all the time for it, which I love. Now, that's not always the best strategy, so he doesn't always get what he wants. Again, you want your corners, especially playmaking corners, you want them to be confident, and he is. He wants to go against the best and he wants to match up against the best. He views himself in that category and he wants to perform on that stage. He pretty much every week wants to do it, obviously especially when you're going against really good players like we're about to go against."
While this definitely is an option for the Dolphins, and they did something similar when Howard matched up against Oakland Raiders wide receiver Amari Cooper, that doesn't mean they necessarily will do it against Cincinnati.
"This offense isn't just about A.J. Green, so there's other factors," Burke said. "We can't just say, oh, we're going to put 10 guys on A.J. Green or we're going to flip this guy and always do this. This is a good offense and they've got other playmakers that we have to account for. He's gotta just play within our scheme and he'll do what we'll ask him to do."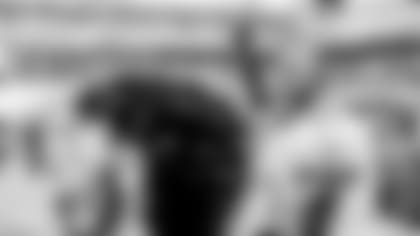 D-end developments: There was some good news and bad news at the defensive end position Thursday, as veteran Andre Branch returned to practice but Cameron Wake sat out for a second consecutive day. Branch had not practiced since sustaining a knee injury in the 28-20 victory against the Oakland Raiders in Week 3 and was inactive for the New England game last weekend. 
"I think he's ahead of schedule, whatever that means," Gase said. "He's been working hard. He wants to get back. He wants to help contribute to kind of what we've got going." As for Wake, this is the second week he's been on the injury report because of a knee issue, but he missed only one day of practice last week and was able to play against New England. "We're taking it day to day right now," Gase said. "We just want to make sure that he's right. You guys know him, how he takes care of his body. I know he gave us everything he had this last Sunday. It wasn't easy for him. We'll just kind of keep going day to day and go through the week, and kind of see where we end up."
Helping hands: Veteran offseason acquisition Daniel Kilgore's season officially ended when he was put on injured reserve Tuesday, but it looks as though he'll still find a way to help out. Travis Swanson said Kilgore would be helping him with his move into the starting lineup to replace him. "It's unfortunate," Swanson said. "You never want anyone to get hurt. It's unfortunate what happened to Dan, but he'll still be here and he's going to help me out with the ins and outs of the offense that he knows because he's been here longer than me. He's been there for me this week to help with things." Another benefit for Swanson is his familiarity with offensive line coach Jeremiah Washburn from their time together with the Detroit Lions. Washburn was the assistant offensive line coach in Detroit in 2014-15 during the first two of Swanson's four seasons with the Lions. "It's helped a lot," Swanson said. "Obviously we have a history there with each other. We speak the same language in a sense, which kind of speeds up that learning process a little bit."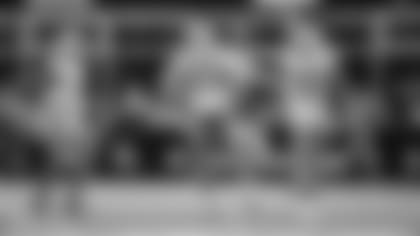 Jumping on opportunities: One of the most eye-opening stats for the Dolphins in the first quarter of the season involved their interceptions. Through four games, the Dolphins had nine picks, which is the same total they accumulated in their entire 2017 season. "I think a point of emphasis has been turnover margin for us, which I'm sure it is for 31 other teams," Gase said. "I think our coaches have done a good job on the defensive side of the ball as far as really working on certain kind of drills to emphasize that. We just lost out on a lot of opportunities last season where we got hands on the ball or there was a fumble to where we didn't get it. I feel like this year we're doing a better job when a play like that occurs for us we've made a play.
Head games: Wide receiver Danny Amendola is starring in a new Pepsi commercial … well, sort of. It's more like an Amendola bobblehead is featured in the commercial along with bobbleheads of three other NFL players — Chiefs tight end Travis Kelce, Bears running back Jordan Howard, and Steelers wide receiver Antonio Brown. Amendola posted the video on his Twitter.