Head Coach Adam Gase has said several times over the past few days that he wasn't thinking about the upcoming roster cuts because there was a preseason game left.
That game will take place Thursday night at Mercedes-Benz Stadium in Atlanta when the Dolphins face the Falcons at 7 p.m. It's possible, perhaps even likely, that some roster decisions could come down to what happens in the game, though Gase declined to speculate on that issue this week.
What Gase did say, and without hesitation, is that he's hoping for a better performance than what the Dolphins offered in the second half of the preseason game against the Baltimore Ravens on Saturday when they were outscored 24-0 on the way to a 27-10 loss.
"Really, both sides of the ball," Gase said when asked whether there was a particular group he was going to focus on in the game against Atlanta. "They didn't have a great outing last week and we have to make sure that we play better. It's really both sides of the ball. It's hard to say this group or one side of the ball. I think both sides need to show a lot of improvement. We need some guys to make more plays when they're given the opportunity. We have guys that we've seen actually do it, and we just didn't have a very good game last week. In the second half, we need these guys to play better."
Gase said earlier this week that some starters could end up playing against the Falcons. In the 2017 preseason finale, there were four players who saw action and later were starters in the regular season opener: guard Anthony Steen, defensive tackle Jordan Phillips, linebacker Chase Allen, and safety Nate Allen.
Calm before the storm: Between the preseason finale and the roster cuts on Saturday, the next few days will be exciting, nerve-racking and eventful for more than half the players currently on the roster. For those established veterans who will not play Thursday, those days will represent a chance to maybe relax just a little bit before the first regular season practice takes place. "Oh yeah, it's a good time to kind to just chill out a little bit and just think about the preseason, think about everything you've learned," said safety Reshad Jones, who is highly unlikely to play against Atlanta. "Just get ready for the season. The season is long. Sixteen weeks or longer, depending on playoffs and different things like that, but it's a time to just take a deep breath and just get ready to go."
Connections: The game at Mercedes-Benz Stadium on Thursday will reunite Dolphins center Mike Matthews and his brother Jake, the starting left tackle for the Falcons. While Jake likely won't play for Atlanta, Mike will be looking to make a lasting impression for the Dolphins. Jake Matthews played with Ryan Tannehill at Texas A&M in 2010-11. … Dolphins Assistant Head Coach/Offense Shawn Jefferson played three seasons for the Falcons and Head Strength and Conditioning Coach Dave Puloka worked for them in 2007, but Atlanta has five coaches who previously worked for the Dolphins, including Head Coach Dan Quinn. The others are Special Teams Coordinator Keith Armstrong, Offensive Assistant Chad Walker, Assistant Defensive Line Coach Travis Jones and Running Backs Coach Bernie Parmalee, who played for the Dolphins before serving as an assistant coach in Miami.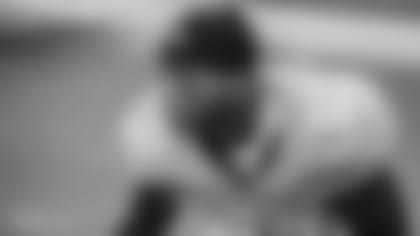 Drake delivers: Running back Kenyan Drake is raising money for a couple of causes close to his heart through NFL Auction. Drake will be donating to the Boys & Girls Clubs, as well as Smile Train, which bills itself as "the world's leading cleft charity, empowering local medical professionals to provide quality cleft treatment for children in their communities." Fans can bid on Dolphins ticket packages for the Week 1 game against the Tennessee Titans and the Week 3 game against the Oakland Raiders. The packages include four tickets to the game and an item signed by Drake. Information on the Week 1 auction can be found **here** and the Week 3 auction **here**.
Fitzpatrick first: Defensive back Minkah Fitzpatrick has earned a lot of praise in his short time with the Dolphins for the way he goes about his business, but he's also been impressive on the field. Analytics site Pro Football Focus, which breaks down and grades every player and every game, has Fitzpatrick as its highest-graded rookie first-round pick in the NFL through three preseason games. According to PFF, Fitzpatrick has allowed only three receptions for 14 yards on seven targets.
TV info: The Dolphins-Falcons game Thursday at 7 p.m. will be shown live on WFOR-TV in South Florida, with Dick Stockton, Nat Moore and Bob Griese calling the action. The broadcast will be replayed on NFL Network on Sunday at 6 a.m. Fans also can watch live out-of-market preseason games and replays of every game as part of the NFL Game Pass package. Click **HERE** for more information.