Quarterback **Ryan Tannehill** continues to make progress in his recovery from his shoulder injury, but there remains no timetable for his return to action.
Head Coach Adam Gase said Monday that Tannehill is able to throw a football, but the key is getting to the point where he can produce his normal velocity on a consistent basis.
Gase did not rule out Tannehill being back in the lineup when the Dolphins face the New York Jets next Sunday, adding he's hoping to have a clearer picture when the team returns to practice Wednesday.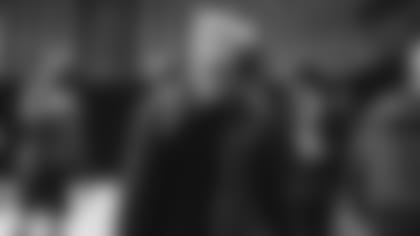 "I feel like he's in a good place," Gase said. "I know it's killing him because he wants to do anything he can to help us, but at the same time we have to be smart because I don't want this to turn into like we try one week and then it gets a huge setback and then it's worse than it was before."
Tannehill has not played since the Cincinnati game in Week 5 when he was injured late in the fourth quarter when he was hit while attempting a pass.
Tannehill practiced all of last week, but was limited every time out.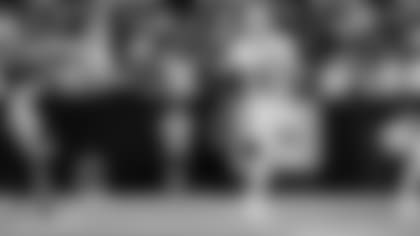 "He'll be out there no matter what," Gase said. "I don't know what we're going to do throwing-wise. I'll have a better idea probably Tuesday. I'd like to be able to say, hey, this is what we're doing Wednesday. Or at least for me to know. I don't know right now. We're slowing progressing. He's making steps to where he's in position where he can throw a football and we're gaining strength in that area."
Trade deadline watch: The NFL trading deadline will arrive Tuesday at 4 p.m. and Gase sounded like he'd be perfectly content with the Dolphins standing pat. "I like where we're at right now," Gase said. "I like this group. I'd like to stay healthy from here on out. I don't think we have that much more room for losing guys for the year. We've maxed out on that. For the most part, I feel like we have the right guys." Gase was asked specifically about wide receiver DeVante Parker and he replied that he anticipated Parker being with the Dolphins at practice Wednesday. The Dolphins have made two deals around the trade deadline over the past decade, acquiring tackle Bryant McKinnie from the Baltimore Ravens in 2013 and sending running back Jay Ajayi to the Philadelphia Eagles last October.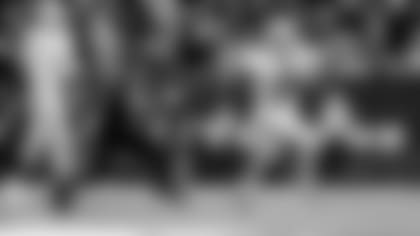 Mini-break: Even though the Dolphins were off this weekend following the Thursday night game, Gase decided to give his players more rest and not start practicing until the usual Wednesday. "We have some things to fix, obviously," Gase said. "The last two weeks haven't really gone as we thought. We need to make sure that we get a lot of things corrected and make some adjustments and make sure we have the right guys on the field. It'll be nice if we get some of these guys back that have been banged up. A few days off wouldn't hurt us, kind of getting a little bit of those two days, this weekend and then today and tomorrow we're not practicing. We should be pretty good on Wednesday."
Catching some action: Gase was able to take in some NFL games over the weekend, and took advantage to jot down some notes on the Green Bay Packers, who the Dolphins will face Nov. 11. "I guess most of us probably look at it situationally and there'll be some times where you see a play and you're like, 'I wonder what that was?' " Gase said. "And write a note down to say, 'Hey, watch the Rams-Green Bay game. I think I saw some stuff that Green Bay did defensively that I thought was interesting,' as far as I might just write that down for when we play them of, 'Hey, just a reminder to look at this.' And then there's a part of you that just watches it as … sometimes when you watch Kansas City, you just sit back and just watch because it just seems like they're out there playing seven-on-seven. It's impressive to watch."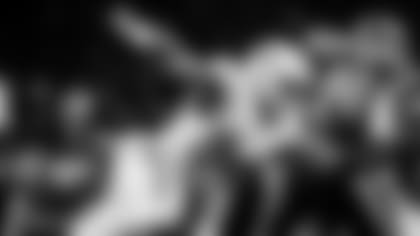 Dissecting the defense: In breaking down the defense and the problems of the past few games, Gase said it comes down to eliminating big plays and everybody playing together. In explaining what he needs to be done, he always pay a major compliment to veteran defensive end **William Hayes**, who is now on injured reserve. "It's just that we have to play better as a group," Gase said. "That's what happens sometimes in football where either side of the ball, any of the three phases, to where D-line to linebackers and the safeties have to kind of play together in the run game and then everybody really has to work together in the passing game, and sometimes you can get off. The front could be kind of seeing it one way, where the linebackers see it a different way. Things like that happen. We need to do a better job of making sure all 11 guys are really working together because that gives us the best chance. When you play Houston, you have '99' (J.J. Watt) and '90' (Jadeveon Clowney) there who are just wrecking the game nonstop. You could have errors and they kind of cover up for you. Right now, we've had guys in and out to where we need to play as a group. I would say like losing William Hayes, he has been like our enforcer in the run game. He's not there anymore. We have to figure out a different way to handle things because he would just be like, 'Boom, set the edge,' and that was it. It was done. It wasn't anybody else. He did it that well. We could adjust to the other side to say, 'All right, we can help here.' Right now, we need all 11 guys to do a great job together because we don't have one guy that could just handle one side or one linebacker that makes every play. We need to work as a group."