The Dolphins left for Indianapolis on Friday afternoon after wrapping up their week of practice and with Head Coach Adam Gase happy with what he saw all week from Ryan Tannehill.
The quarterback will be back in the lineup against the Indianapolis Colts, making his return after a five-game absence, and Gase reiterated Friday that he will run the offense the same way as before Tannehill's injury.
"He did a good job this week," Gase said. "All of the throws seemed normal to me. We did as many different types of things as we could to put him in game-like situations. We didn't seen anything that would make us nervous about anything.
"We're going to call what's best for us for that game. I don't see any limitations with him. He's cleared, he feels good and ready to go and I think we've covered all of the throws to where I feel good about it and he's moving around the same."
Gore goes back: The game Sunday will mark a return to Lucas Oil Stadium for running back Frank Gore, who spent the past three seasons with the Colts before joining the Dolphins as a free agent in the offseason. Gore didn't get to enjoy team success with the Colts, but he rushed for at least 900 yards each of his three seasons — the only running back in the NFL to achieve that feat. "The year I came, the year before they lost against the Patriots for the AFC Championship, so I thought me and Andre (Johnson) will be the guys to help them get over the top, but our quarterback got hurt," Gore said. " (Andrew) Luck got hurt and it was rough. The O-line was banged up. We (were) having different guys in and out. It just didn't go the way I planned it, but I had fun. The organization was great. (They have) great people there. We fought." That said, Gore didn't place any special meaning on the game Sunday. "I want to win," he said. "I'm going to go out there and try be me and try to do whatever it takes to help my team be successful on Sunday."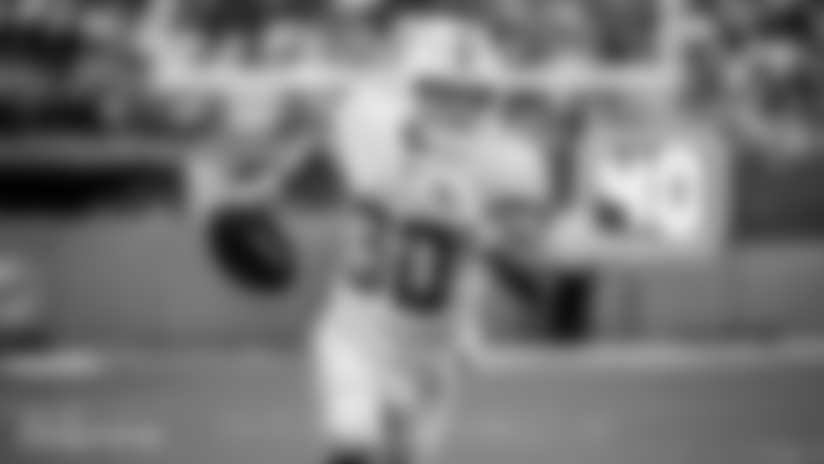 Returner roundup: With Jakeem Grant expected to miss the rest of the season because of an Achilles injury, the Dolphins will have new players as their primary punt and kickoff returners starting Sunday. Danny Amendola, who has fielded six punts this season, is expected to take over as the punt return, though Associate Head Coach/Special Teams Coordinator Darren Rizzi said Kenny Stills and Leonte Carroo also got practice time this week. In terms of kickoff returns, Senorise Perry is the one player besides Grant who has any returns this season, so he's clearly an option, as are Stills, Brandon Bolden, Kalen Ballage and Kenyan Drake.
Luck watch: From former NFL teammates to former division opponents to former college opponents, the Dolphins are very familiar with Colts quarterback Andrew Luck, the 2012 first overall pick who looks as good as ever these days after bouncing back from a shoulder injury. Luck is on a run of seven consecutive games with at least three touchdown passes and his passer rating the past four games was 131.5, 125.6, 123.5 and 143.8. "I played Andrew Luck twice a year for four years straight," said defensive end Andre Branch, who was with the Jacksonville Jaguars before joining the Dolphins in 2016. "We came in together. We were in the same division. I know how talented he is. He got bashed for a year and a half to two years, but I knew who he was. Andrew Luck is Andrew Luck. He's a great player." Frank Gore was Luck's teammate the past three seasons, though Luck played only 22 of 48 games during that span. Safety T.J. McDonald, meanwhile, went 0-3 against Luck when he was at USC and Luck was at Stanford. "He was so advanced," McDonald recalled. "He was calling his own plays at he line. He was more athletic that might jump out on field initially. He's a good player."
Looking for Luck: One reason for Luck's recent success has been pass protection, as evidenced by the fact he wasn't sacked once in the past five games. The Dolphins would love nothing more than to end the streak, for reasons beyond the streak itself. "Any sack is great," Branch said. "I don't look at it as, oh yeah, they haven't given up a sack in five games. I look at it as we got a sack, period. A sack is a sack. So regardless, our focus isn't on, yeah, they haven't given up a sack in five games. Our thing is do our job and everybody do what's asked of them and great things will happen and we'll come out of this thing with a victory.
Legit linebackers: The game at Lucas Oil Stadium on Sunday will match two of the most productive linebackers in the NFL this season — the Dolphins' Kiko Alonso and Colts rookie Darius Leonard. Leonard leads the NFL with 104 total tackles and Alonso is fifth with 89, and the two are tied for second in the league in turnover plays (interceptions, fumble recoveries, forced fumbles) with seven, one behind league leader D.J. Swearinger of the Washington Redskins. The Colts used a second-round pick in 2018 on Leonard, a player defensive coordinator Matt Burke said impressed the Dolphins coming out of South Carolina State. "He's a good player," Burke said. "Smaller school, so whatever the stigma is that goes along with that. But, as an athlete, he's a tall, long, rangy kid that can run. He made a lot of plays down there in college. We definitely liked him. We liked him coming out. He's definitely having a lot of success in that system. … I guess one of the questions you'd have about him coming out is from a small school and that transition to make the leap into the NFL, but obviously he hasn't had a lot of problems with that transition."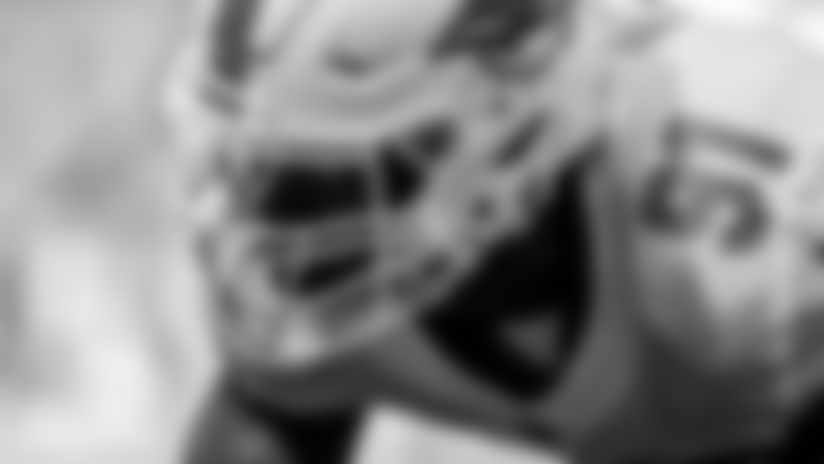 Cam looks back: The Canadian Football League is having its Super Bowl on Sunday when Ottawa and Calgary face off in the Grey Cup. In the first round of the playoffs, the B.C. Lions lost, ending the 39-year head-coaching career of Wally Buono. The Dolphins owe a debt of gratitude to the winningest coach in CFL history because it was him who gave Cameron Wake his first shot at professional football after Wake came out of Penn State in the mid-2000s. Buono used Wake as a defensive end after he had played linebacker, and the rest is history. "Lots of good memories," Wake said Friday. "I actually recently did a little media thing speaking about all of the times we had and all of the accomplishments that he's had. I would assume I could credit him for kind of sparking my career. Thirty-two teams (in the NFL) had an opportunity to pick me up at any time; nobody wanted me. He did. He gave me a shot to get back on the field and be able to show what I could do and here we are literally 13 years (later), where I'm still doing what he believed that I could do and that, no disrespect, none of these other guys did. Obviously, I definitely have a lot of respect for him and the ability to not only see talent (coughs/laughter) but to kind of mold it into the player that I came to be and obviously other players as well. My hat's off to him and I wish him all the best."