There are several high-profile quarterbacks at the Senior Bowl this week, one of them being Josh Allen from Wyoming.
He came up with an answer that would be interesting to all Dolphins fans when he was asked what player he uses when he plays the video game Madden.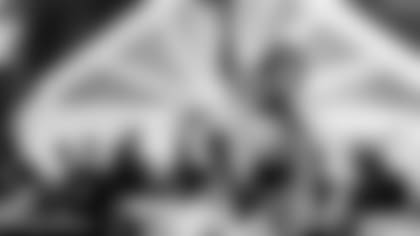 "Ryan Tannehill," Allen said. "He was able to move better than the other quarterbacks. And speed is everything in those games. He's got good ability and it sucks that he tore his ACL and had to sit out this year. But he's going to come back and compete and play well."
Allen said Monday he would love being the first overall pick in the 2018 NFL draft, but he also apparently would have no problem being selected by the Dolphins even if that meant being a backup for a while.
"I would definitely welcome it," Allen told the Palm Beach Post. "Being able to sit for a year and kind of experience what the NFL is like. Settle into a new city. Get your house situated. All the marketing stuff you're not used to. Being able to have that year to learn the offense. Learn what the NFL defenses are like and the speed of the game. Then coming out year two, you can focus all on football." Allen just might get his wish, at least based on the latest mock draft released by NFL.com's Daniel Jeremiah. He had Allen going 11th to the Dolphins.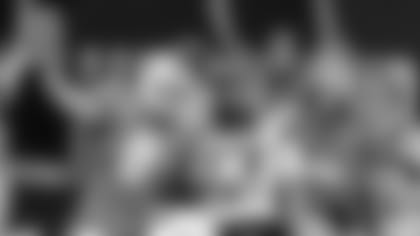 Senior Bowl measurements: Participants went through their weigh-ins Tuesday, and honors for the tallest prospects at the Senior Bowl went to North Carolina A&T tackle Brandon Parker at 6-7, while UTEP guard Will Hernandez was the heaviest at 340 pounds. Among University of Miami prospects, wide receiver Braxton Berrios came in at 5-8 ½ and 177 pounds, while defensive tackle Chad Thomas measured 6-5, 277 pounds.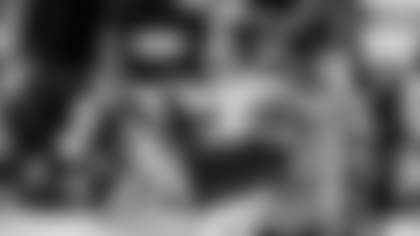 Mayfield arrives: One of the most notable participants at the Senior Bowl this year is Heisman Trophy-winning quarterback Baker Mayfield, and he missed the weigh-ins after coming in late because of a family situation. Mayfield took part in practice in the afternoon and explained that his mother hasn't been feeling well and family comes first.
Touting Thomas: Dolphins special teams captain Michael Thomas has made no secret of his goal to one day get selected to the Pro Bowl, and Associate Head Coach/Special Teams Coordinator Darren Rizzi has said that Thomas definitely would get his vote. Thomas didn't get his wish to get selected to the Pro Bowl this season, but he got an impressive honor Tuesday when he was named by analytics website Pro Football Focus as its NFL Special Teams Player of the Year. Thomas' special teams statistics in 2017 included seven initial hits and four assists, and he took part in most special teams units for the Dolphins. "Plays on both sides of special teams define exactly why Thomas is the standard bearer for special teamers in the NFL right now," PFF wrote. "In delivering week in and week out, season in and season out, Michael Thomas has proven that he deserves to be recognized as our PFF Special Teams Player of the Year."
Unsung Howard:** NFL.com unveiled its list Tuesday of one unsung hero for each AFC team, and cornerback Xavien Howard got the nod for the Dolphins. The list, per NFL.com, consisted of young breakout candidates who flashed or under-the-radar contributors who stepped up and evolved into starters. Howard led the Dolphins in interceptions in 2017 with four, which came in back-to-back games against the Denver Broncos and New England Patriots. "Howard appeared to take a massive leap forward in his second season, especially during the second half of the year," wrote NFL.com's Matt Harmon. "The young cornerback gave up a mere 62.1 passer rating when he was the nearest defender in 2017. The highlight of his sophomore campaign came during the Dolphins' shocking Week 14 upset of the New England Patriots on 'Monday Night Football.' Howard covered top receiver Brandin Cooks for 31 pass plays and didn't give up a single catch to the speedy wideout. Howard looked like the next top-flight press cornerback when tracking Cooks around the field amid a strong finish to the season."
Happy A.J.-versary: It was 35 years ago on this day when linebacker A.J. Duhe sent the Dolphins to the Super Bowl by coming up with three interceptions, including one he returned for a touchdown, in a 14-0 victory against the New York Jets in the AFC Championship Game.