The University of Central Florida had a magical 2017 season, putting together a perfect record that included a victory against Auburn in the Peach Bowl.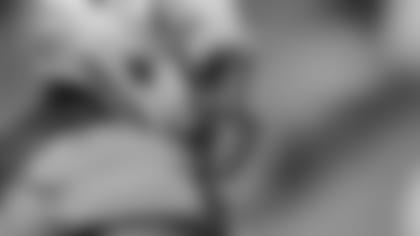 UCF has three players at the 2018 Senior Bowl, led by outside linebacker Shaquem Griffin. Another prospect from the school is tight end Jordan Akins, who has to be one of the most intriguing players in Mobile this week.
Akins, who had 30 catches this past season, is a 26-year-old prospect after spending four years playing baseball in the Texas Rangers organization. Akins was a third-round pick in the 2010 Major League draft.
As a football prospect, Akins doesn't have great size (6-3, 246), but he has shown this week good potential as a receiver.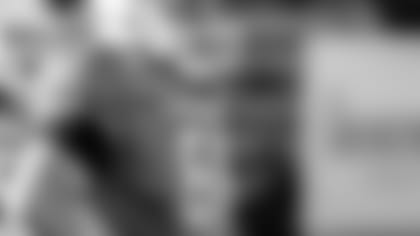 'Horrible' prospect: Stanford defensive tackle Harrison Phillips has one of the most unique Twitter handles among the prospects at the Senior Bowl - @horribleharry66. Phillips was far from horrible at Stanford, either on or off the field. An All-Pac-12 selection in 2017, Phillips also spent time as a teacher's assistant. Phillips was a high school wrestler who was the 2013 Junior National Heavyweight champion.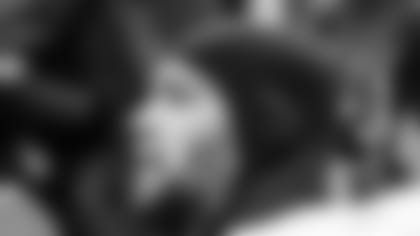 Out of action: One of the unfortunate aspects of the Senior Bowl every year are injuries during practice that wind up knocking players out of commission. That's happened this year with Fort Hays State defensive tackle Nathan Shepherd, a Division II prospect who had a strong first practice before he sustained a broken hand. NFL Network's Tom Pelissero reported that Shepherd might be able to perform some drills at the combine next month. Also knocked out of the game Saturday was South Dakota State tight end Dallas Goetert, who sustained a hamstring injury. The 6-5, 260-pound Goedert is considered one of the best tight end prospects in the 2018 draft.
Right on track**: The Dolphins are in Mobile in their quest to add quality players, but they're looking forward to the addition of one player already on their roster: Raekwon McMillan. The linebacker from Ohio State showed great promise last summer after being the team's second-round pick before his season unfortunately ended because of a knee injury. That injury landed McMillan on injured reserve, but the good news is that McMillan appears on track to take part in the offseason program. "He's right on or ahead of schedule," General Manager Chris Grier said. "He's in there every day. From the coaching staff, he's in the meetings all of the time, and they just talk about how he is and his approach to everything. He should be ready to go in May and be out there at 100 percent."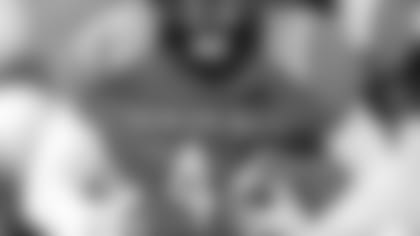 Running history: Going back one year, two participants in the 2017 Senior Bowl ended up on the Dolphins roster, guard Isaac Asiata from Utah and running back De'Veon Smith from Michigan. It also should be noted that Kenyan Drake played in the 2016 Senior Bowl before the Dolphins made him a third-round draft pick a few months later.
Pro Bowl skills competition: Pro Bowl players continue their preparations for the all-star game Sunday afternoon, mixing some fun and work with some friendly competition. The Pro Bowl skills competition will be shown on ESPN at 9 p.m. on Thursday night. AFC quarterback Derek Carr posted on his Instagram account a short video celebrating the conference's victory and giving a nod to Dolphins wide receiver Kenny Stills. We can't reveal any of the results of the different competitions - Epic Pro Bowl Dodgeball, Kick-Tac-Toe, Gridiron Gauntlet, Precision Passing, Best Hands and Drone Drop - but we can remind you that Landry won the best hands competition last year when he beat out his good friend Odell Beckham Jr.