The game against the Chicago Bears on Sunday will reunite Head Coach Adam Gase with the team for which he worked before he joined the Dolphins.
Gase spent the 2015 season as offensive coordinator of the Bears after being hired by John Fox, for whom he had served in the same capacity with the Denver Broncos in 2013-14.
"It was a good learning experience for me because Coach Fox (went) there and I want to say I was maybe like the third or fourth person to get hired, so I was able to watch him go through all the steps, from hiring trainers, strength staff, basically it was a full changeover," Gase said Wednesday. "So being able to see that, because I didn't get to see that in Denver, there were so many of us that stayed. When he joined up, he kept seven of us on the offensive staff. Nobody else moved around in the building. There were just some coaching changes, that was about it. Going to Chicago, I was able to see him go through all the steps of hiring everybody. I thought that was good for me leading up to this. So at least I had seen both ends of the spectrum of kind of how that worked out."
This will mark the third consecutive year Gase has faced one of the four NFL teams for which he worked before coming to Miami, and he'll be looking to improve to 3-0 in those games.
The Dolphins defeated the San Francisco 49ers in 2016, Gase's first year in Miami, before defeating the Denver Broncos last December.
Gase won't have to wait long to face the other team for which he worked because the Detroit Lions, with whom he began his NFL coaching career in 2003, are coming to Hard Rock Stadium a week from Sunday.
Wake watch: Defensive end **Cameron Wake** missed his fourth consecutive practice because of a knee injury Wednesday, but Gase provided an update that did sound encouraging. "I think we're on track," Gase said. "I don't think he's far off. He wasn't going to do anything on the field today, so that's why he's basically working on getting his body right inside." Wake missed the game against the Cincinnati Bengals last Sunday, only the 11th game he missed because of injury in 10 seasons with the Dolphins.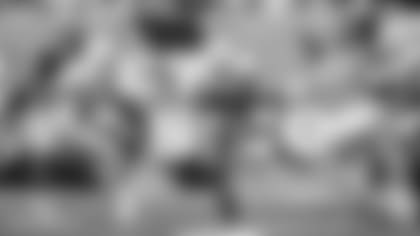 Taking it easy: As he has done every week with running back **Frank Gore** and wide receiver **Danny Amendola**, Gase gave defensive end **Robert Quinn** a veteran day off Wednesday. "We've been meaning to do this the last couple of weeks," Gase said, "but we've had so many injuries in that room that we haven't been able to do it." Amendola has been given Wednesdays off during the season, and Gore has been off on Thursdays.
Picking the right time: Quarterback **Ryan Tannehill** doesn't want to become too cautious because of what happened against the Cincinnati Bengals last Sunday, but he also understands there's a balance between being aggressive and conservative. "It's a constant dial," he said. "What the situation is, how the game is going, there are a lot of different things that factor into that. It's not one answer that is going to be right for all situations throughout a game. You just have to be smart and know where you're at within the game and find the right time to be aggressive, take a shot. And if it's not the right time, then move on and move on to the next down." After saying he needs to make better decisions moving forward, Tannehill made it clear he doesn't want to become conservative. "I think I like to lean aggressively and that's probably what got me in some trouble last week, obviously," he said. "I just need to take it back a step, take a deep breath and have a bigger picture mentality in that situation."
Nod to Nagy: If there's a Dolphins player familiar with first-year Chicago Bears head coach Matt Nagy, it's wide receiver **Albert Wilson**. The two spent the past four seasons in Kansas City, where Nagy was quarterbacks coach from 2014-15 before being offensive coordinator the past two seasons. "We kind of were in the same position," said Wilson, who joined the Dolphins this offseason as an unrestricted free agent. "He was coming up on his (career) ladder and I was coming up on mine as a free agent and him coming in as an assistant, then assistant quarterbacks coach, then offensive coordinator and now he's the head man. We kind of took the same path. (He's a) great guy, great coach and great leader, and my hat is off to him."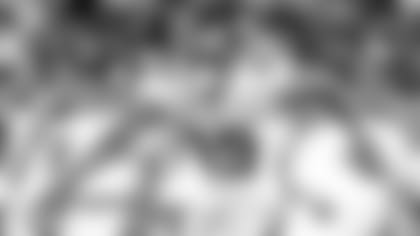 Practice squad move: Wide receiver **Travis Rudolph** was signed to the practice squad Wednesday, but he left the field with an injury during the portion of practice open to the media. Rudolph, whose cousin is longtime NFL kick returner Devin Hester, appeared in seven games with the New York Giants last season.