The Dolphins announced Tuesday the newest members of the Walk of Fame in the Joe Robbie Alumni Plaza at Hard Rock Stadium, and the group consists of six players who made major contributions from the late 1960s all the way through this decade.
The six players, who will be honored at Hard Rock Stadium on Dec. 2 prior to the team's game against the Buffalo Bills, are Dick Anderson, Mark Clayton, Mark Duper, Jon Giesler, John Offerdahl and Jason Taylor. Nat Moore, Dolphins Senior Vice President for Special Projects and Alumni Relations and Advisor to the CEO, made the announcement at Wynwood Walls in Miami.
The six players who will be honored combined to earn 22 Pro Bowl selections, seven first-team All Pro nods, participated in nine AFC Championship Games and won two Super Bowl titles. The group collectively played 61 seasons for the Dolphins, appearing in 828 games with 741 starts.
All of them were selected to the Dolphins' silver anniversary team in 1990 or to the 50th season all-time team in 2015.
"That's a lot of football and a lot of great football when you look at those accomplishments," Moore said.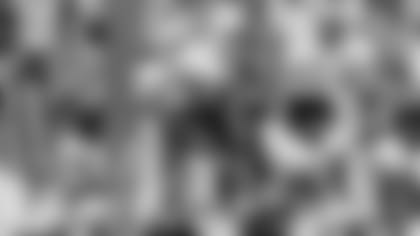 Anderson was a three-time Pro Bowl safety (1972-74) for the Dolphins and one of the leaders on the No-Name Defense. In 1973, Anderson led the league in interceptions (8) and was named NFL Defensive Player of the Year, assisting the Dolphins in winning their second straight Super Bowl. His 34 career interceptions are still second all-time in Dolphins history. Anderson was named to the Dolphins Honor Roll on Dec. 3, 2006, is a member of the NFL's 1970s All-Decade Team and Dolphins' 50th Season All-Time Team. Anderson was also enshrined into the College Football Hall of Fame in 1993.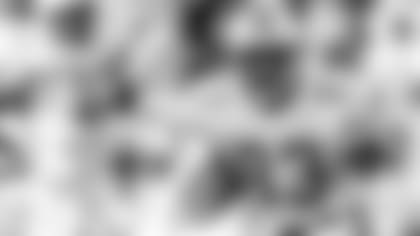 Clayton was a five-time Pro Bowl wide receiver (1984-86, 1988, 1991) and played 10 seasons (1983-92) for the Dolphins. His 550 receptions and 81 receiving touchdowns are both franchise records that still stand today. Clayton set the NFL record (since eclipsed) with 18 receiving touchdowns in 1984. He also led the NFL in receiving touchdowns in 1988 (14). He was inducted into the Dolphins Honor Roll on Dec. 15, 2003 and is a member of the team's 50th Season All-Time Team.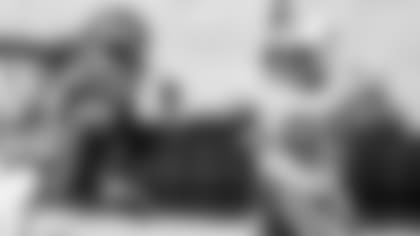 Duper played 11 seasons with the Dolphins (1982-92) and was a three-time Pro Bowl wide receiver (1983-84, 1986). He totaled four 1,000-yard seasons (1983-84, 1986, 1991) and 22 100-yard efforts. He is the team's all-time leader with 8,869 career receiving yards. His 511 receptions are second in team history while his 59 touchdown receptions are third. A downfield threat, Duper averaged 17.4 yards per reception throughout his career, the second-best mark in franchise annals and the sixth-highest in NFL history among receivers with 500-plus career catches. He was inducted into the Dolphins Honor Roll on Dec. 15, 2003 and is a member of the team's 50th Season All-Time Team.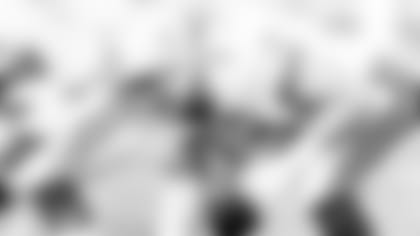 Giesler played 10 NFL seasons (1979-88), all with the Dolphins. He played in 126 career games with 105 starts, all at left tackle. As the anchor of Miami's offensive line, Geisler helped the Dolphins lead or tie for the league lead in fewest sacks allowed in each of his final seven seasons (1982-88). He was the team's 1987 nominee for the Ed Block Courage Award and was selected by fans to the organization's silver anniversary team.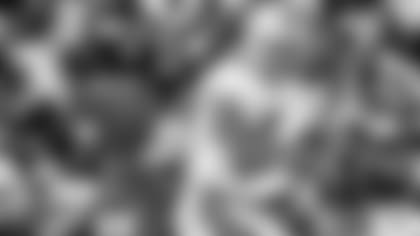 Offerdahl was a five-time Pro Bowl selection (1986-90) for the Dolphins and the 1986 NFL Defensive Rookie of the Year after the Dolphins selected him in the second round (52nd overall) of the 1986 NFL Draft. Offerdahl earned first-team All-Pro honors in 1990. He was named to the Dolphins Honor Roll on Oct. 31, 2013 and is a member of the team's 50th Season All-Time Team. Offerdahl was named the team's Ed Block Courage Award nominee in 1993 and is a three-time recipient (1989-90, 1993) of the team's Nat Moore Community Service Award.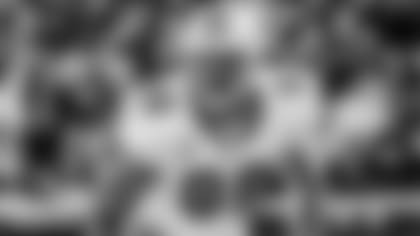 Taylor was a six-time Pro Bowl defensive end/linebacker (2000, 2002, 2004-07), three-time first-team All-Pro honoree (2000, 2002, 2006) and a Pro Football Hall of Famer. He played 13 seasons with the Dolphins (1997-2007, 2009, 2011) and is the franchise's all-time leader in sacks (131). His 204 games played and 186 starts are second in team annals and he has the organization's second-longest consecutive-games played streak when he appeared in 130 straight games from 1999 until 2007. Taylor was named NFL Defensive Player of the Year in 2006, Walter Payton Man of the Year in 2007 and is a member of the NFL's 2000s All-Decade Team. He was inducted into the Dolphins Honor Roll on Oct. 14, 2012 and is a member of the team's 50th Season All-Time Team.
This will mark the first time the Dolphins induct new members onto the Walk of Fame since 2014 when the group of honorees included Jeff Cross, Sam Madison, Tony Nathan and Ed Newman.
The Walk of Fame will reach 30 members with the new inductees, with the first class being recognized in 2011. It included team founder Joe Robbie, as well as the team's first nine Hall of Famers: Nick Buoniconti, Larry Csonka, Bob Griese, Jim Langer, Larry Little, Dan Marino, Don Shula, Dwight Stephenson and Paul Warfield.
The 2012 inductees were Tim Bowens, A.J. Duhe, Manny Fernandez, Nat Moore, Earl Morrall and Don Strock; and followed in 2013 by Kim Bokamper, O.J McDuffie, Mercury Morris and Keith Sims.
The unveiling of the Walk of Fame additions will culminate the three-day Alumni Weekend presented by Baptist Health South Florida and take place prior to the game against the Buffalo Bills on Dec. 2.
The weekend festivities will begin Friday, Nov. 30 with the Alumni Weekend Golf Tournament at the Miami Beach Golf Course. The Alumni Weekend Party presented by Verizon will take place Saturday at Wynwood Walls and will include a live and silent auction.
Anderson, Duper and Offerdahl all were present for the announcement Tuesday and they all spoke about the sense of community that is abundant within the Dolphins organization as well as it pertains to helping out in South Florida.
"The players that stayed and lived here have gotten involved in the community," Anderson said. "I must say in talking to other players around the country — I've been president of the union, so you get to know a lot of the players — the Dolphins treat their former players probably better than any other team in the country."
The Dolphins' annual community award is named after Nat Moore, and both Anderson and Duper provided examples of his commitment to helping out. Anderson said the number of tickets made available to alumni often is proportionate to the amount of community work the former player does.
And then Duper offered this: "I couldn't think of another organization that's really, really good with the players on the field and off the field. With the Miami Dolphins in the community, you see a lot of activities going on. You'd be surprised how much the Dolphins do in the community. Nat isn't going to stop. The phone is just constantly ringing all the time when there's something going in the community. He calls me and asks, 'Hey Dupe, what are you doing? You playing golf?' I say, no, I'm sitting on the sofa. He says, 'Get up and let's go. We've got something to do for the community.' Which is great. I appreciate the opportunity to help the community in South Florida and I will keep doing it until the day I die." Duper said he's particularly fond of the Dolphins Cancer Challenge because he was diagnosed with cancer six years ago and now says he's cancer-free. "It's amazing that with the doctors and the research with the Dolphins, doing a lot of giving money into the research and everything else, I think that's one of the reasons it saved my life and I'm standing here cancer-free," Duper said. "That is the one I like to do every year."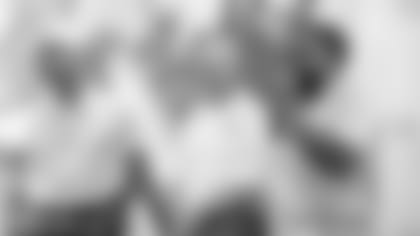 Anderson, Duper and Offerdahl recalled their draft experiences Tuesday, and all of them included a great twist.
"I went to the University of Colorado and grew up in Colorado," Anderson said. "I was told by the Broncos they were going to draft me. It's where I wanted to go. I was actually driving back from Aspen skiing and had the radio on and got notified that I was a third-round draft choice of the Miami Dolphins. I said, what? It's a brand new team. And as it turned out, it was the best place to go, particularly when Joe Robbie hired Coach Shula in 1970. It changed our world very quickly. It just turned out to be a marvelous experience. I couldn't have been happier having been drafted by Miami."
Duper was selected in the second round in 1982 despite having played only one year at Northwestern State in Louisiana, and he recalled his unique reaction after getting a phone call from former Dolphins director of personnel Charley Winner.
"I was in the dormitory with my frat brothers," Duper said. "We were sitting playing dominoes and I got a phone call from Charley Winner. He said, 'Is this Mark Duper?' And I said, yes, this is Mark Duper. And he said, 'You've been drafted in the second round by the Miami Dolphins.' And I said, OK, thank you. And I hung the phone up.
"Football wasn't my game. I just did it because I had nothing else to do at one point in time in college. Then after that, I got the phone call back. 'Did you hear what I just said? This is Charley Winner.' I said, yes, you said I was drafted by the Miami Dolphins. He said, 'Well, are you happy?' And I said, yes, I'm happy. But I really didn't know what was going on, second-round pick. I didn't follow football like that. I really didn't. I ran track. I was too busy following Carl Lewis my whole life. Never could beat him.
"After that, I started getting phone calls. My brother, he was telling me how they were on television, they were saying the Miami Dolphins with the 52 pick took Mark Duper and they didn't know anything about Mark Duper. And they had no records, just nothing. It's just Mark Duper. And that was funny. Once I came down here, that's when everything … I really learned football with the Dolphins."
Offerdahl's story, like Anderson's, involved another team.
"Bill Walsh called me up, from the 49ers," Offerdahl said. "He said, 'Welcome, you're a 49er.' I got so excited because they had won the Super Bowl (in 1984). I took the phone off the hook and I went back to the room watching TV, saying let's watch TV and see who gets me. Pretty soon, the 49ers come up and they trade their pick. And I go, oh my gosh. Put the phone back on the hook. Then I got the call from Coach Shula. Fate. Shula. First thing I did when I came down here is I literally looked for Flipper in the Orange Bowl. That was my memory of my rookie year.
Duper ended up having incredible success for one reason above all others: his speed. But Moore, who played with Duper from 1982-86, said he was skeptical at first.
"He never looked like he was fast," Moore said. "He used to call him the slowest fast man we ever saw because it never looked like he was running. When they drafted him, he ran the 40 and he ran 4.28. And we're looking at it and we go, 'No way. That wasn't a 4.28.' We made him run it again. The players did. Not the coaches. The players did. He hit 4.28 again. Finally we realized, he just looks slow but he was fast as hell."