It's still unknown exactly how long quarterback Ryan Tannehill and the rest of the starters will play against the Baltimore Ravens, though it almost assuredly will be their longest appearance of the preseason.
The game against the Ravens is the next-to-last in the preseason, and it's the one for which teams game-plan to a certain extent and also try to follow their regular season routine.
Tannehill played one series in the preseason opener against the Tampa Bay Buccaneers and had five series against the Carolina Panthers last Friday.
He was followed both times by Brock Osweiler and David Fales, who split time before Bryce Petty came in late in the fourth quarter.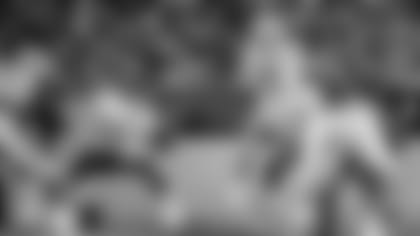 With Petty nursing an oblique injury that kept him out of practice Thursday, Gase was asked whether it was safe to assume that the game against Baltimore would feature a lot of Tannehill and a little bit of Osweiler and Fales.
"There you go," Gase said with a smile. "We'll go with that."
As a matter of reference, in the third preseason game last year, starting quarterback Jay Cutler played until early in the second quarter when he was pulled after throwing a 1-yard touchdown pass to tight end Julius Thomas to give the Dolphins a 21-14 lead.
In 2016, Gase's first year as Dolphins head coach, Tannehill played the first half before giving way to Zac Dysert to start the third quarter.
Focus on now: The game against Baltimore will be followed five days later by the preseason finale against the Atlanta Falcons, and two days after that it will be time for the Dolphins and the other 31 NFL teams to make their transactions to get to the 53-player roster limit. But Gase says his focus remains on practice and working with the players currently on the roster. "We haven't gotten to those conversations yet," he said. "At some point, we'll figure it out. It'll be interesting how that's all going to work out because we've had a good amount of guys play well. We'll get to that point. For me, I look at it as I had 90 guys on this team that have been here since April working their ass off trying to make this team and I don't like going ahead on any of the roster move stuff." As a reminder, Teams had to cut their roster down from 90 to 75 on the Tuesday after the third preseason game until last year when the NFL eliminated that first roster cut.
Ravens connections: The game against Baltimore will reunite several college teammates. For example, Danny Amendola played with Ravens wide receiver Michael Crabtree at Texas Tech in 2007 and the two combined for 3,207 receiving yards that season. Also, Dolphins running back Kenyan Drake and safety Maurice Smith played at Alabama with Ravens linebacker C.J. Mosley and Marlon Humphrey, who happens to be the son of former Dolphins running back Bobby Humphrey. Also, Dolphins assistant coaches Jeremiah Washburn and Marwan Maalouf both worked the Ravens in the past.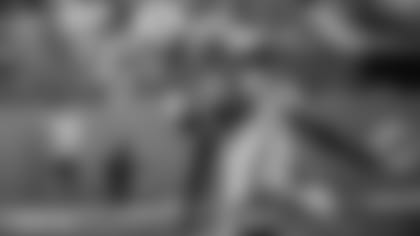 Thomas' time: Going back to Julius Thomas, he announced his retirement from the NFL on The Players' Tribute on Friday. Thomas, who the Dolphins released in March after catching 41 passes for 388 yards and three touchdowns in his only season with the team, wrote that he was planning on pursuing a doctorate in psychology.
TV info: The Dolphins-Ravens game Saturday at 7 p.m. will be shown live on WFOR-TV in South Florida, with Dick Stockton, Nat Moore and Bob Griese calling the action. The broadcast will be replayed on NFL Network on Sunday at 4 a.m. and Monday, Aug. 27 at 10 a.m. Fans also can watch live out-of-market preseason games and replays of every game as part of the NFL Game Pass package. For information, go **HERE**.