Center Travis Swanson was thrown into a difficult situation after starter Daniel Kilgore went down with a season-ending arm injury, but Head Coach Adam Gase is confident Swanson will prosper with a full week of preparation for the game against the Cincinnati Bengals.
Swanson, who has started 42 games in his NFL career, replaced Kilgore in the second quarter of the game against the New England Patriots on Sunday.
"When we got him in there, that's a tough matchup for any center in the league when you're going against the size – Danny Shelton – and the way that he can move guys around," Gase said. "I thought he held his own pretty good. I wish we would have had a whole week to where he could have really got reps with those other guys so he could work with the guards and those guys could really play off each other. I thought he did good in the game and we had a good day of work today, so we'll just keep trying to find a way to get better."
Gase said Swanson, who signed with the Dolphins on Sept. 11, had a firm grasp of the offense, in part because he's a center but also because of his time in Detroit with offensive line coach Jeremiah Washburn.
"Centers are really good about picking it up," Gase said. "They take whatever system they learned and they know how to translate it over and really know what's important for them. It's just, really a lot of times for them, it's terminology change. But him being with Jeremiah in the past, some of that has carried over to where he picked everything up really fast."
To build some depth in the middle of the offensive line, the Dolphins signed former Jets starter Wesley Johnson.
Gase said the idea of Johnson competing for the starting job would have to be put aside for a while because the first step is getting him caught up to speed.
Taking positive out of negative: Defensive tackle Davon Godchaux created a bit of a stir among the media Wednesday when he suggested the loss at New England could be beneficial for the Dolphins in the long run. "Believe it or not, we needed that loss," Godchaux said. "We needed that to get back on track. … I just felt like as a team, we just needed that to the back end of the season. We were 3-0. Now we're 3-1 and got a wake-up call, so now we can get back on track." Ryan Tannehill said there was something to Godchaux's stance. "You never want to lose," the quarterback said. "Obviously, it hurts, but when you have a tough loss like that, it does make you — as a team — come back in and really take a hard look at what happened and the reality of the situation, coach extremely hard, be extremely hard on yourselves and really tighten things up and move on to the next week. I can say you do get some things out of losing a game. Obviously, you'd rather learn those lessons after a win, but when you lose a game like that, there is an intensity I think that comes along with it and a deeper reflection on everybody within the organization — so coaching staff, players, everybody that's involved — taking a little bit deeper self-reflective look on what we did wrong and how we can improve."
Malveaux moment: Defensive end Cameron Malveaux always was considered a talented young player, so it was no surprise when the Dolphins re-signed him to the practice squad last week after he was among the roster cuts down to 53 and it also was no surprise when the Dolphins promoted him to the 53-man roster Tuesday. "Pretty exciting," Malveaux said. "I wouldn't want to be with any other NFL team. I went and worked out with a couple of teams, but at the end of the day I still wanted to be a Miami Dolphin. The fact that I did have the opportunity to come back is the most exciting thing to me. Can't wait to get back to work." Malveaux is a candidate to get work both outside or inside on the Dolphins defensive line, which is down to three pure defensive tackles after the release of Jordan Phillips. "He's done a lot for us," Gase said of Malveaux, who appeared in four games for the Dolphins in 2017 as a rookie free agent. "He knows a lot of different spots. We'll figure out the best way to use him." Phillips was claimed off waivers Wednesday by the Buffalo Bills.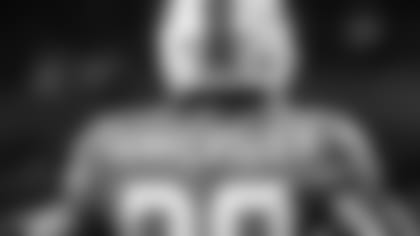 Confident Cordrea: With Bobby McCain nursing a knee injury, the Dolphins are counting on one of their young cornerbacks to step forward. And 2017 third-round pick Cordrea Tankersley would love nothing more than the chance to be that guy. After starting 11 games as a rookie in 2017, Tankersley came to training camp hoping to land the starting job opposite Xavien Howard but instead was inactive for the Week 2-3 games against the Jets and Raiders, respectively. Tankersley, however, says he feels as confident as ever. "I'm always a confident guy," Tankersley said Wednesday. "I just trust my training and trust what I've been doing since I got here. I feel like I can play with anybody. I feel like I can play at an elite level. The only thing I can do is trust in the player I am and just go out there and compete. … I just want to go out and help the team win, however which way I can." Gase says what he wants to see from Tankersley is consistency. "He's working and he's trying to get better," Gase said. "I think he's trying to challenge on the scout team or if he's getting reps with the first-team defense, he's trying to challenge guys, get hands on them and stay tight in coverage. That's what he just needs to keep doing. I think really trying to make a major push to contribute on special teams. … We feel good about him at corner and we need him to improve on special teams. Now, it might come up to where he plays. If he plays at corner, I'm good. And I think his special teams has improved, so we could use him there."
Stepping up: The Dolphins answered the call — in a big way — when CNN anchor Jake Tapper challenged several NFL teams on Twitter to help out in his annual Veterans Day eBay auction by donating items. The Dolphins provided jerseys signed by Ryan Tannehill and Cameron Wake, as well as a game experience package for the Nov. 4 game against the New York Jets at Hard Rock Stadium, to be auctioned off to raise funds for Homes For Our Troops, which was founded in 2004 and provides specially adapted custom homes for severely injured veterans.