Ryan Tannehill's long road back is getting closer to its destination, with only a few days left before his first NFL regular season game in 21 months.
As he approaches the 2018 season opener against the Tennessee Titans, though, Tannehill's excitement centers more around the team than his recovery from knee issues.
"There's always excitement every year, right?" he said Wednesday. "So you come in with a certain level of excitement. For me, I feel more ready for this year than I've ever felt before. It's tough to say the excitement feels different. I feel more confident, I would say, in the guys that we have and the path we're on. Are we there yet? No. But the standards that we have established in training camp, throughout the offseason, how guys come to work each and every day pushing to get better, that's what excites me more, I think more than I've ever been."
Make no mistake, Tannehill is thrilled to be able to retake his spot as the Dolphins' starting quarterback, something that last happened in December 2016 against the Arizona Cardinals.
It has been quite a long road back, but Tannehill said he always felt confident his journey would reach the point it has.
"That was always the goal," he said. "I just stayed strong in believing that obviously. You never know what's going to happen, but Coach (Adam) Gase was great along the way just keeping me in the loop and informed on what he was thinking and where the team was headed. Yeah, I always felt confident that this would be where we ended up. It's finally here and I'm ready to go.
"Sunday is going to be huge. I'm really looking forward to it. Obviously, I haven't got to play a full game in a long, long time. To be able to do it at home in front of our fans and go out and do what I love, it's going to be a lot of fun."
Ryan reaching out: Tannehill has become more active on social media recently, and he explained it's just a matter of letting fans get to know him a little more. "I just haven't done it in the past," Tannehill said. "People are constantly asking me about it. I got a lot of positive (feedback) as I've kind of slowly got into it. (I) try to have some fun with it and just let that aspect of my life out there a little bit." Tannehill conducted a video Q&A on Twitter on Tuesday, and one of the questions was about how his son Steel's throwing arm was coming along. After Steel's throw, Tannehill quipped, "Obviously we have a little work to do." Tannehill began laughing when it was suggested he hung his son out to dry a little bit. "It was actually a good throw," he said. "(Wife) Lauren is like, 'He actually made a good throw, why did you have to trash him like that?' I'm like, I guess for the price of comedy, right?"
Expecting the unexpected: Week 1 always is intriguing not only because it's the start of a new season, but because teams aren't holding back anymore and keeping things under wraps like they do in the preseason. What that means is that every team will pull out some plays or formations they didn't show in the preseason because they didn't want their opponent to be able to prepare for it. "Opening week is always tough because there's probably going to be a few things that you have no clue are coming," Gase said. "You've got to adjust quickly. Everybody is trying to use their personnel the way that they think they should use it. We know we're going to have to make some adjustments during that game." The thing, though, is that it works both ways. Tannehill said the Dolphins purposely didn't use some plays during the preseason. "Yeah, there's always stuff you hold back," Tannehill said. "There were a few plays going into Week 3 that Gase wanted to run. I said, hey, those are great plays, let's save those. We have some things that we haven't shown, that we're excited about I think can help us, not only in this game but as we move forward."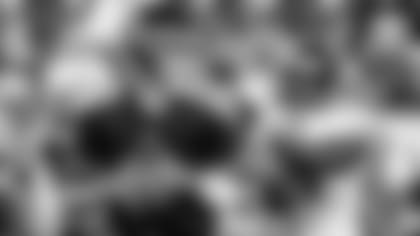 Falk fall-out: When the Dolphins claimed rookie quarterback Luke Falk off waivers from the Titans on Sunday, it wasn't because they were looking to gain inside information on their first opponents but simply because they really liked him as a prospect. Gase said Wednesday that Falk was among the three quarterback prospects the Dolphins brought to their facility for pre-draft visits. "Really like just his football mind," Gase said. "I thought from the system he came from, the knowledge he had of that, how he knew the ins and outs of that and kind of the way that they call plays kind of it with what we do a little bit, where he can make some adjustments at the line of scrimmage. I really liked his anticipation. He throws on time. He's accurate. It's one of those things where he kind of reminds me a lot of guys that I've been around in the past. We were fired up to get him here." As for the notion of getting inside Titans info from Falk, Gase downplayed it, saying rookies are way more concerned at that stage of their development about adjusting to life in the NFL.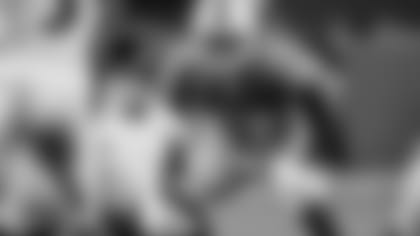 Raekwon reaction: New Titans head coach Mike Vrabel was an assistant coach at Ohio State, his alma mater, before he began his NFL coaching career and it was in that capacity that he once found himself in the Georgia home of Raekwon McMillan. Vrabel obviously was successful in his pitch because McMillan, as Dolphins fans know, indeed attended Ohio State. Though he never got the chance to play for Vrabel, McMillan still managed to make quite an impression on him. "Unbelievable human being, unbelievable leader," Vrabel said. "Happy to see him healthy again. It'll be good to see Raekwon."