Defensive tackle Ndamukong Suh came away with the biggest prize Wednesday when the Dolphins announced their 2017 award winners.
Suh was selected as the Dan Marino Most Valuable Player by South Florida media and the organization.
"That's very nice of you guys and much appreciated," Suh told the media Wednesday. "That's pretty much it. Any award means something. To what levels is to each individual person's opinion. I accept any and all."
Cameron Wake earned the Don Shula Leadership Award, Mike Pouncey was named the team's Ed Block Courage Award winner, and Kenny Stills was given the Nat Moore Community Service Award.
Wake and Stills won their respective awards for a second consecutive season.
Suh becomes the first defensive tackle to earn Dolphins MVP honors. He's the 12th defensive player to be named Dolphins MVP or co-MVP in the past 18 seasons.
"I just think back to the spring when he came back before OTAs, of how he took the young guys and helped those guys develop and get better every day," Head Coach Adam Gase said. "He was working with those guys. He had an overall goal to help those guys be factors in the season because he knew for him to be as effective as he needed to be, he has to have multiple guys that are playing well with him. He took a lot of pride in making sure those guys were up to speed and those guys did a great job of listening to him and taking what he was giving them.
"Once we got into the season, it has to be frustrating for him because every game it's double team and triple team, and he still finds ways to make plays. He still finds ways to create pressure on the quarterback, especially in critical situations. I just think of that Oakland game, we needed a huge play and that was straight effort. He's got three guys on him, somehow wiggles free and then you see a guy 320 pounds diving in the air and knocking the ball out and then trying to recover it. He did everything he could this year to try to help us."
Wake and Pouncey both earned their awards through a vote among the players, while Stills was honored for logging the most community service hours.
Wake earned the Don Shula Leadership Award for the fourth time, joining Jason Taylor for most times selected since the award first was given out in 1989.
Stills joined former fullback Lousaka Polite (2009-10), linebacker Bryan Cox (1994-95) and punter Brandon Fields (2011-13) as the only players to win the Nat Moore Community Service Award in consecutive seasons.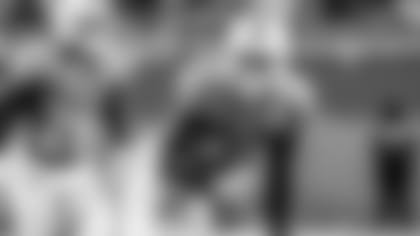 Moving up: Wide receiver Rashawn Scott and defensive tackle Gabe Wright will be promoted from the practice squad for the final game of the regular season. They will replace wide receiver Leonte Carroo and defensive tackle Vincent Taylor, who will be placed on injured reserve. Wright has been on the Dolphins practice squad all season; Scott was on the active roster for four games earlier this season.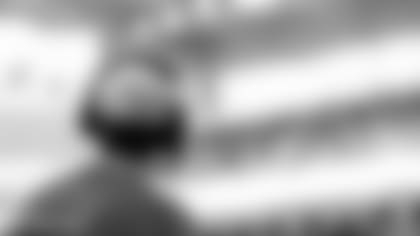 View from the top: Head Coach Adam Gase said Wednesday he last talked to Dolphins owner Stephen Ross the night before the game at Kansas City, and expressed his disappointment at not being able to produce a better season for him. "I know what his expectations were," Gase said. "They've always been the same. He wants to win. He wants to have a chance to play in the tournament and we really didn't get that done this year. I'm sure that's disappointing for him. He does everything he can to be supportive to us and give us everything we possibly need. For me — and I know Mike (Tannenbaum) and Chris (Grier) feel the same, you feel like you let him down. He's given us so much. We have to find a way to be more consistent throughout the season."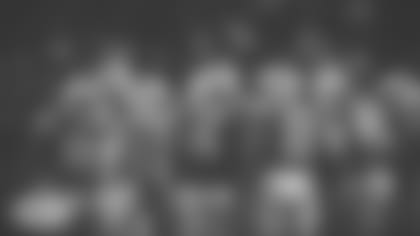 Focus on 2017: With the Dolphins preparing for their final game of the season and the playoffs no longer a possibility, speculation has begun regarding the future of the some of the team's veterans, such as quarterback Jay Cutler and guard Jermon Bushrod. Gase said he has had no discussions with either player when it comes to 2018. "I haven't talked to anybody about (that)," Gase said. "I've told those guys there's a time and a place for all of this, when it comes to the postseason, offseason type things, and right know isn't that time. We have one game left and everybody needs to focus on that."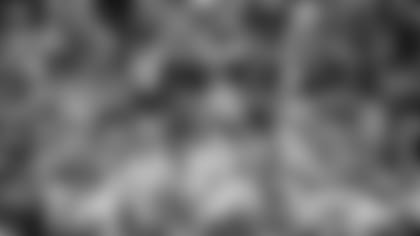 Playing to win: The Dolphins have the opportunity to end Buffalo's playoff chances regardless of what happens with other games, but Gase told Bills writers in a conference call he's not concerned about what happens with any team other than his own. Gase also will be playing to win, as opposed to giving young players a chance to get a lot of playing time in a regular season game. "If we can put certain guys in the game that we haven't played yet, that's always great," he said. "We've just got to see how the week goes, who's available and we'll go from there. I'm sure all of us would like to see certain guys play that haven't had a chance to play, but at the same time there's other guys that earned those spots for a reason." For example, Gase said Cutler would start at quarterback and would stay in unless game circumstances dictate otherwise.