Dolphins players had the day off Monday before they begin preparing for the third preseason game, Saturday night against the Baltimore Ravens at Hard Rock Stadium.
As is pretty much always the case with the next-to-last preseason game, the Dolphins will be treating this game as the dress rehearsal for the start of the regular season. It's the game where the first-team players will get their most extensive playing time of the preseason, which means perhaps two-plus quarters of action for quarterback Ryan Tannehill.
The team will follow its regular season schedule with the practices Tuesday, Wednesday and Thursday mimicking the normal Wednesday-Thursday-Friday pattern for a Sunday game.
"I think this is the first time over the last three years that we're actually going to be able to go through an actual mock game week," Head Coach Adam Gase said last week. "Just the time frame of playing Friday to Saturday, getting into game preparation, actually have a clean dry run. We've always had something that has kind of stood in the way of that. Last year practicing at Philly, we were kind of going through it, our game plan, with them. So there weren't a lot of surprises when we got to the game. And the year before that, we were still kind of toying with a lot of things and we didn't really have our regular week set."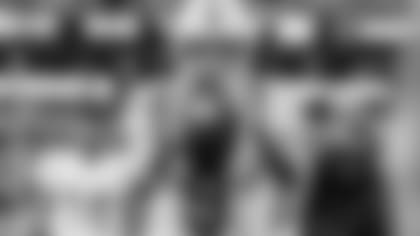 Friendly competition: Quarterback Brock Osweiler and David Fales have been listed together as the second-team quarterbacks behind Ryan Tannehill, but Osweiler says he's only focused on what he's doing. That doesn't mean he's not watching what Fales is doing because he is, and he says he wants Fales to do well in every rep. "That's what we do," Osweiler said. "We watch the game, we watch practices, we evaluate and we talk about them. So I'm very aware of what everyone is doing, but all you can really focus on is what you can personally control. As far as the other guys, you're just rooting for them, cheering them on and hoping them the best."
Fales family news: Fales, meanwhile, will become a father for the first time sometime in September. His wife, Kylie, posted a Twitter post Sunday with the simple message: "Less than one month @davidfales."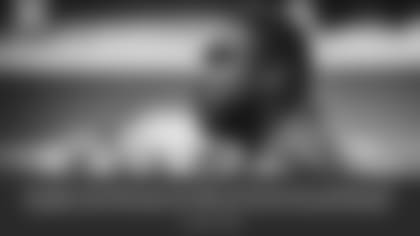 Gore game plan: Veteran running back Frank Gore is expected to make his preseason debut Saturday night after sitting out the first two games. It's been part of the thought process by the Dolphins that he doesn't have anything to prove to them this summer. It has been an adjustment for Gore, who is listed along with Kenyan Drake as the first-team running back. "It's been tough this camp, not getting the reps I'm used to getting and watching the guy," Gore said. "But I believe in my coaches and they feel that me getting reps by watching and when I do get my reps, I try to go 110 (percent) that it'll help me out in the long run."
Tankersley talk: After starting 11 games as a rookie third-round pick last season, cornerback Cordrea Tankersley was looking to build on his 2017 effort and cement the starting job opposite Xavien Howard during the summer. But things haven't played out that way, with the Dolphins giving looks to three other cornerbacks during training camp and the preseason. Gase was asked Sunday what Tankersley needs to raise his game. "I think at that position, there's just so much consistency involved in it," Gase said. "If you have a guy that even when they get beat, they come back the next play and they keep fighting … I think it's just that we've had some ups and downs. I think we just need to find a way to level him out and get him to just play it one play at a time and compete. Get your hands up. His length and his ability to run, those are his strengths. When we see him press, we want him to put hands on the receiver and jar that guy at the line of scrimmage. I think that's the No. 1 thing. If he does that consistently, I think that's where he really has an advantage over guys because even if he misses, he has that speed that he can catch up to that guy. He's long and he can get his hands on balls. Really, I think he just needs to use his strengths and apply them as much as possible. I think sometimes he just gets away from it sometimes and it's hard to explain sometimes. When you're a tall corner that's long and fast, use your skills."