As the Dolphins spent Monday cleaning out their lockers, they were trying to come to grips with a season that got away from them.
The Dolphins wrapped up their 2017 season with a 22-16 loss against the Buffalo Bills on Sunday, completing their fall from a 4-2 start to a 6-10 finish.
"I think we've got the right guys in this locker room," safety Reshad Jones said. "I'm not sure what we need to change, but something has to change. I can't put one finger on it right now. I've got kind of take a moment to evaluate the whole season and look at a couple of things, but I think we've got resilient guys in this locker room, we've got the right pieces in this locker room. "It's just a tough league to win in."
On both sides of the ball, players who spoke Monday were adamant the Dolphins had the talent to put together a much better record than they did.
"We had all the pieces," wide receiver Kenny Stills said. "When Jay (Ajayi) got traded, Kenyan (Drake) stepped up and starting making plays. Jakeem (Grant) came in the game and started making plays. We've got talent all across the board. It's just a matter of us not shooting ourselves in the foot with the penalties and the turnovers."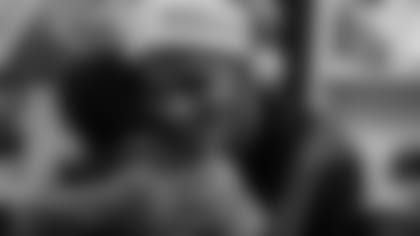 Ready to ride the bus: Stills isn't planning on slowing down his community involvement just because the season is over. The winner of the Nat Moore Community Service Award the past two years revealed Monday some interesting offseason plans that include traveling to different parts of the country in his old Volkswagen bus, which Stills said was either a 1972 or 1973 model. "Right now I'm putting in a little plan to do some traveling in the country, kind of hitting some of the states and doing some volunteering, some community work," Stills said. "We're playing right now and the season hasn't really ended, so I haven't been able to finish the plan, but basically I want to drive my bus to a couple of states close and volunteer and see how I can see some of the issues that people are dealing with in other states." Stills said the plan involves a handful of friends. "The whole idea," Stills said, "kind of would be to film the trip, let people track the trip and then possibly collect donations while we go on the trip and at the end of it being able to put all that money into the organizations that we stopped and visited with and worked with throughout the journey."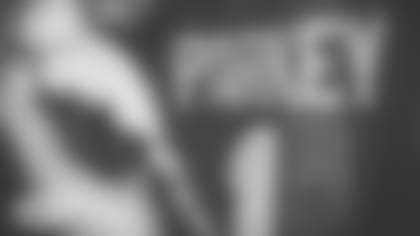 Parkey point: Kicker Bobby McCain ended up tying the Dolphins single-season record for field goal accuracy by going 21-for-23 and he also had four successful onside kicks — no official stats are kept on this, but it's believe to be the highest total in the NFL in at least 20 years — and that made for a pretty memorable first season in Miami. It actually could have been better had Parkey made a simple adjustment earlier. Parkey said Monday he began the season kicking extra points from the left hashmark before Special Teams Coordinator Darren Rizzi eventually convinced him to move to the middle. "If I wasn't so stubborn and I would have switched a lot earlier, would have had more success there," Parkey said. "But you live and learn. I'm glad we were able to finish strong with that." Parkey was 9-for-12 on extra-point attempts in the first eight games before going 17-for-17 in the second half.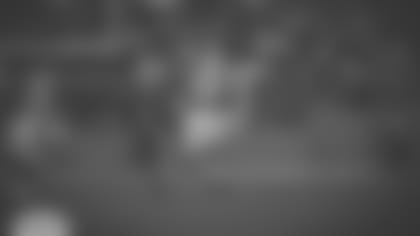 Drake discusses incident: Running back Kenyan Drake said Monday he regretted the actions that led to his ejection in the game against Buffalo, but not the reason behind them. Drake said he merely was sticking up and trying to help teammate Kenny Stills. "Heat of the moment," Drake said. "I'm always for my teammates, but I can't let that get in the way to the detriment of my team. I feel like that was definitely an out-of-character moment for me. At the end of the day, it was definitely stupid on my part, because at the end of the day, we still had a chance to win that game. We had just scored a touchdown. There was still plenty of time in the fourth quarter. Hindsight is definitely 20/20. … You don't want anything to go too far after the whistle, things like that. It's all about being a little smarter."
Pro Bowl thoughts: Safety Reshad Jones indicated Monday he was planning on playing in the Pro Bowl on Jan. 28. The question now is whether he'll be joined by any of his Dolphins teammates. Look for Pro Bowl selections to start bowing out of the game in the upcoming days and weeks, making room for players who were selected as alternates. This is where we could or should see Dolphins players added to the AFC roster.